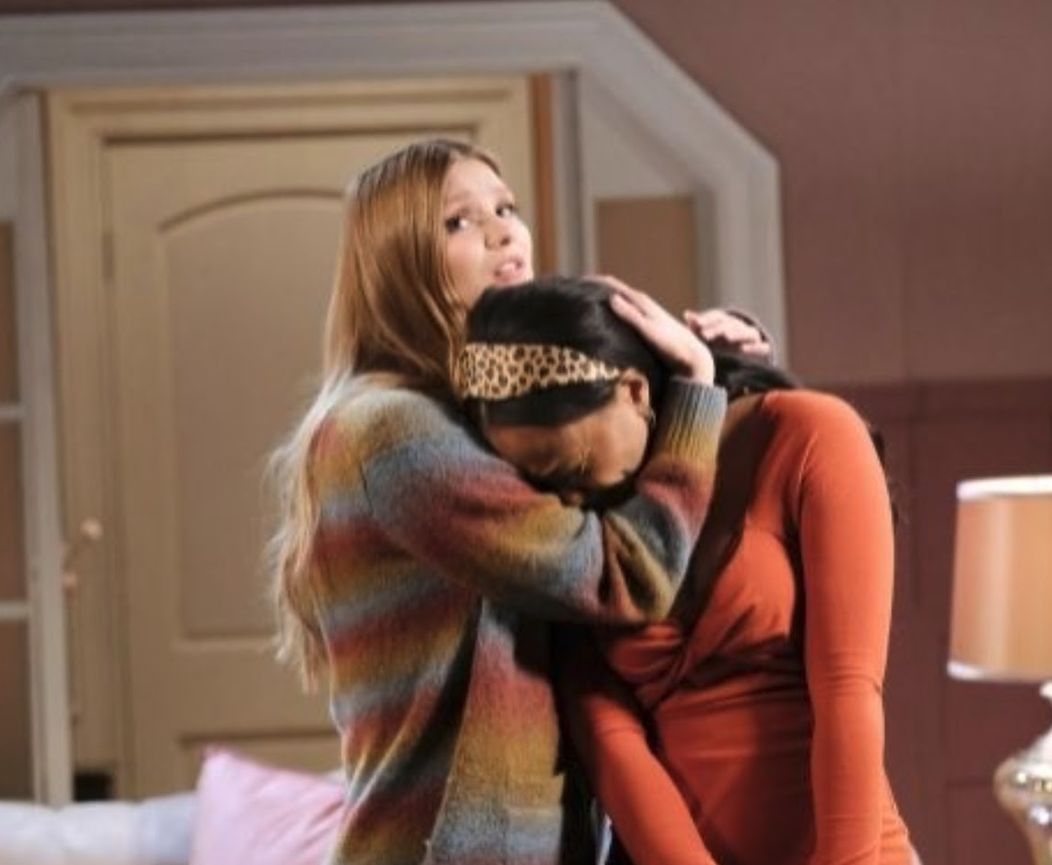 Days of Our Lives spoilers say that this was a long time coming, but clearly something needs to be done. Now that the devil is no longer a problem in this fictional town of Salem, it looks like the residents will finally be able to take other important matters on their hands, and especially in their personal lives. Keep reading below for all of the spoilers you need to know.
Days of Our Lives Spoilers: Chanel Is Forced To Make A Decision
In the latest issue of Soap Opera Digest, Days of Our Lives Head Writer Ron Carlivati previewed what's next for some of our favorite characters in the coming summer months ahead. When asked about the Johnny, Chanel and Allie love triangle, he hinted that Chanel will be pressed to finally make a decision. He said, "This has been the story I have been wanting to tell with Chanel since day one, this idea of boy and girl twins in love with the same girl. With the devil gone, we're back to where we were. It gets to a point where Johnny and Allie are like, 'Look, we love you, but you gotta pick one of us.' So it becomes a story about who will she choose?"
That said, there's also a lot of drama to be had between Lani, Eli, Abe and Paulina, too. Carlivati previewed, "We know that Abe has his doubts about the legitimacy of the story about Paulina shooting TR. And Eli knows that Lani's the shooter and tells Lani to keep quiet, but Lani's guilt continues to eat away at her. She has visions of TR taunting her about what she did, so we will wonder if she's going to come clean. Meanwhile, when Paulina finally makes bail, she and Abe decide to get married and they don't want to wait. The wedding coincides with Juneteenth, and we wanted to find a way to celebrate that. So we're building toward this wedding, but have Lani growing uneasy with keeping this secret."
Days of Our Lives Spoilers: What's Next For Sami And Lucas?
As far as though wondering what's going on between Sami and Lucas, Carlivati explained, "So this story has been a long time coming. Sami comes back to town and Lucas proposes to her, and they get engaged. They will theoretically live happily ever after, but will Lucas be exposed as her kidnapper? On the flip side, you also have Sami, who thinks EJ is the kidnapper because Lucas convinced her he was, and turned her feelings off for EJ, so will that come into play as they head toward the altar?"
Needless to say, Days of Our Lives fans will have to tune in to find out what will happen next. In the meantime, let us know what you think by leaving us a line with your thoughts in our comments section below. Days of Our Lives airs weekdays on the NBC network. Check your local listings for times.
Be sure to catch up with everything on DOOL right now. Come back here often for Days of Our Lives spoilers, news and updates.