The Bold and the Beautiful News: Patrick Duffy And Linda Purl Open Up About Falling In Love On And Off Screen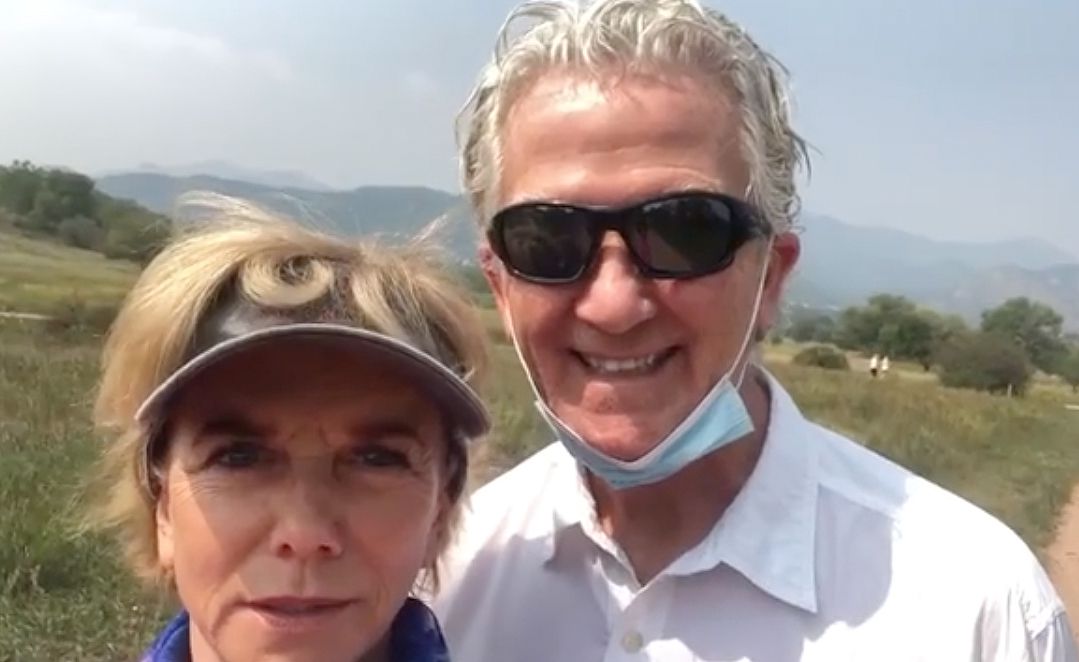 The Bold and the Beautiful spoilers say that the great thing about the soap world is that you just never know when you'll fall in love. It seems like there are so many amorous daytime television shows out there that more often than not, some on-screen couples become off-screen couples, too. Well, for off-screen couple Patrick Duffy and Linda Purl, they are now an on-screen couple in this fictional town of Los Angeles. Here's what you need to know.
The Bold and the Beautiful News: Patrick Duffy And Linda Purl Open Up About Falling In Love On And Off Screen
Speaking to Soap Opera Digest in a new interview, both Lind and Patrick opened up about their best soap memories. However, it wasn't always easy for them. Patrick said, "When I first did The Bold and the Beautiful, I was completely unprepared for not just the amount of pages, but the pace and the authenticity of the actors to work at that pace and deliver what they deliver. It was mind-boggling to me! I came from, you know, seven and eight pages a day, shared between 10 people, and then I was handed a New York phone book's worth of dialogue! God bless the other actors, especially [Katherine] Kelly [Lang, Brooke] and Jennifer [Gareis, Donna] and Heather [Tom, Katie]. They're your safety net and you just feel so protected in a scene when you're working with them. It was wonderful, and hopefully to be repeated!"
Linda then opened up about their love story. She said, "We have been acquaintances because [show business] is a small community at the end of the day. Through our younger years, we'd crossed in the halls ever so briefly and we did a reading together. More than 20 years ago, I had been in England and went to see Richard Thomas when he was doing Art on the West End with Patrick. It was like, "Hey, how ya doing?" and that was that. And then three or so years ago, I was living in New York and Patrick was living in Oregon and we bumped into each other at a convention. I was going to see Richard in about three days' time, which I told Patrick, and he said, "Here's my email, put me back in touch [with him], we've lost touch." Within a few days, the three of us were in a group text."
The Bold and the Beautiful News: What's Next For Patrick And Linda?
She then continued, "And then the pandemic hit, so we all scattered to our little hibernation holes. Patrick and I had exchanged just very occasional texts, but then, with nothing to do on any of our calendars for the next year, we just sort of fell into these FaceTimes, eventually Zooms, and pretty soon we were Zooming every night for two-to-three hours. We sort of started as Chatty Cathys and then it just would drop into a deeper level. And then what, honey?"
Patrick added, "Well, Richard had dropped out by then, so it was just the two of us. We got to the point where we'd say, "What books are you reading?" Or, "I wrote a poem, do you want to hear it?" One night, as we were signing off, I said, "Okay, good-bye, I love you." I hung up and went, "Oh, my God, I said the 'L' word!" The next day when we talked, I was very nervous as to whether she would say, "Enough of that, Patrick! Get yourself together!" But that took it to a completely different level. She was living in Colorado and I jumped in my car and I drove from Oregon and ended up in her driveway and I'm like that houseguest that never leaves! Can't get rid of me!"
Needless to say, The Bold and the Beautiful fans will have to tune in to find out what will happen next! In the meantime, let us know what you think by leaving us a line with your thoughts in our comments section below. The Bold and the Beautiful airs weekdays on the CBS network. Check your local listings for times.
Be sure to catch up with everything on B&B right now. Come back here often for The Bold and the Beautiful spoilers, news and updates.