Days of Our Lives Star Camila Banus Opens Up About Gabi's Love Life And Her Biggest Rival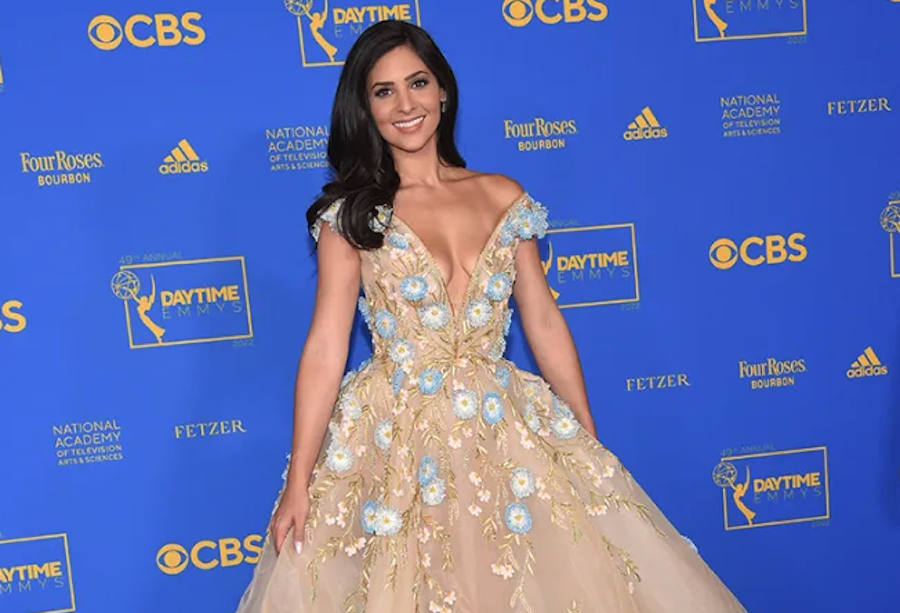 Days of Our Lives spoilers say that if there's anything we've learned about this fictional town of Salem, it's that life is never boring and that is especially true for Gabi DiMera. Her portrayer Camila Banus recently opened up about her character's love life with Stefan and the rivalry she has going on with Chloe. Here's what she has to say.
Days of Our Lives Star Camila Banus Opens Up About Gabi's Love Life And Her Biggest Rival
While on Soap Opera Digest's most recent podcast, Camila said, "I think the fun thing with Gabi and Stefan is, it's always this chase with them; it's the best part of them," but also added, "It was very clear that Stefan has nothing and wants nothing to do with Gabi, so as much as Gabi may want to push, there's written obstacles that she cannot just override. So we've taken this as far as the script is allowing us, you know. So that's why we haven't really planned too much: because we're going on this ride."
She also said that she loves working with Nadia Bjorn, who plays Chloe on the hit soap. Speaking about Chloe and Gabi, Camila said, "It's really nice to see Gabi kind of have, in this love triangle, have another match, another equal, another somebody that's kind of, like, meeting her there and not kind of backing down."
Days of Our Lives News: What's Next For Gabi?
Many fans have commented on the matter with, "Camila and Brandon Barash have incredible chemistry! Not so between Barash and Nadia Bjorlin nor Camila with Remington Hoffman. Both of the latter duos feel forced," along with, "Although it is of course possible to have lots of drama with Gabi and Stefan as pair depending upon what they write for them to do as a couple. Plus they seem to be painting Li into a corner unfortunately (and I think he is listed practically at the end of credits list so maybe he is only temporarily there) so maybe they are planning to write him off sooner rather than later? I am also not sure the mega-chemistry Camila and Brandon had during their original time together is still at that heightened level anymore — difficult to tell at this point."
Of course, Days of Our Lives fans will have to tune in for all of the action! In the meantime, let us know what you think by leaving us a line with your thoughts in our comments section below. Days of Our Lives airs weekdays on the Peacock streaming network. Check your local listings for times.
Be sure to catch up with everything on DOOL right now. Come back here often for Days of Our Lives spoilers, news and updates.