General Hospital POLL: Is Carly Corinthos Involved In Too Many Storylines? Sound Off!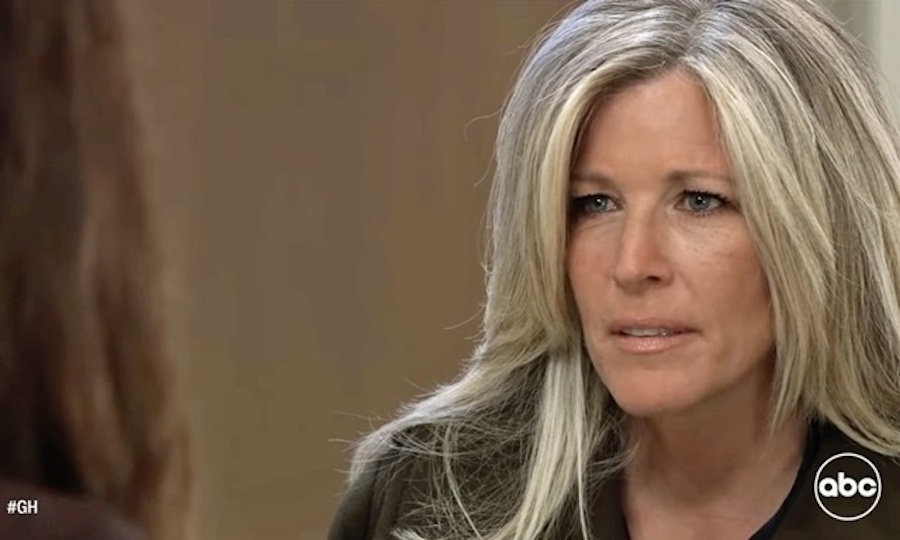 General Hospital spoilers say that while some viewers believe that there's no such thing as having too much of Carly Corinthos (Laura Wright) isn't a bad thing, others beg to differ. In fact, a lot of longtime General Hospital fans have noticed that Carly seems to be involved in multiple storylines at the same time, which has prompted a lot of people to ask: is this too much? Keep reading below for all of the spoilers you need to know.
General Hospital POLL: Is Carly Corinthos Involved In Too Many Storylines? Sound Off!
Carly Corinthos sure has had an interesting several months in this fictional town of Port Charles. That's because her husband Sonny Corinthos (Maurice Benard) has left her for Nina Reeves (Cynthia Watros). If that weren't enough, her best friend Jason Morgan is presumed to be missing, or even dead, while his half brother Drew seems to want more than just a friendship from her. Carly has made it pretty clear that she's not interested in going down that route.
If that weren't enough, it seems like she's now getting in the middle of all the Esme drama, as she is going head-to-head with the villainous teen over Josslyn's sex tape. Of course Esme is pinning the blame elsewhere – in this case on Trina – but if there's anything that Carly knows how to do well, it's sniff out a rat. And Esme is as ratty as they get.
General Hospital POLL: What's Next For Carly?
A lot of General Hospital fans have pointed out that while the beautiful blonde sure does have a reason to defend her marriage, defend her daughter and of course, defend herself from all of her haters, some believe that all of this Carly drama might be a little too much. That, and they think it's time to give Laura Wright a break – or at least a much needed vacation! What do you think? She can either save her marriage or save her daughter from even more humiliation but is she capable of doing it all at the same time? That's what fans want to know.
Let us know what you think by leaving us a line with your thoughts in our comments section below. General Hospital airs weekdays on the ABC network. Check your local listings for times.
Be sure to catch up with everything on GH right now. Come back here often for General Hospital spoilers, news and updates.