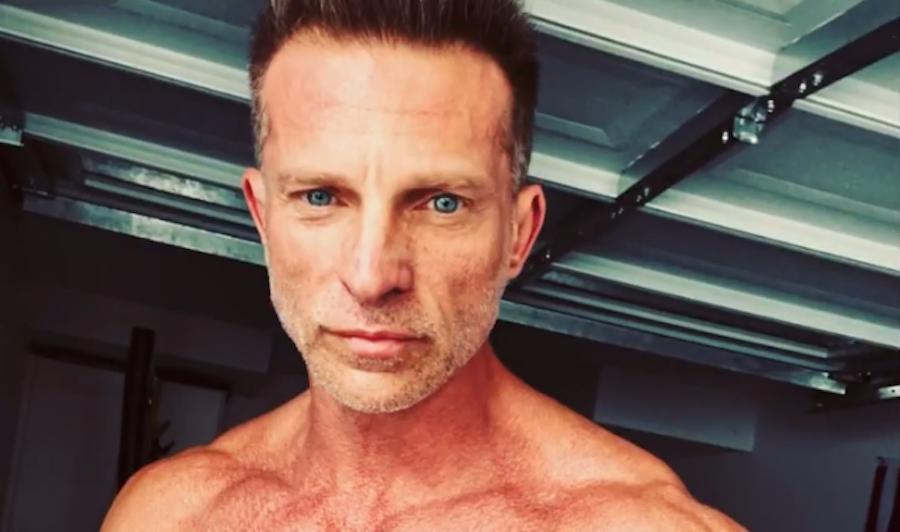 General Hospital news says that while there's no doubt that there are a lot of fans out there who miss seeing Steve Burton as Jason Morgan on the canvas, it's safe to say that he's definitely moved on, or at least is trying to start a new chapter for himself. That's because Steve is now focused on wanting to change the lives of his fans, one workout at a time. Here's what you need to know!
General Hospital News: Steve Burton Is Ready To Change Your Life – Here's How!
Sharing a shirtless selfie of himself (because that's what he does best, right?), Steve said that he is looking for men in their 40s, 50s, and 60s who want to feel like "they are 30 forever!" He puts it this way, "I will work with you personally to get you in the best shape of your life physically and mentally."
Steve then goes on to say that he wants to work with his fans as their new personal trainer. He lists some of the requirements – which include taking responsibility and not making any excuses – and then says, "If you feel you meet these requirements I can guarantee you will be in the best shape of your life physically and mentally. Your body will change and so will your mindset. You will just become better not only for yourself but for the people around you."
If that weren't enough, Steve also writes, "Please understand that this is not a free opportunity, I value my time and I take this seriously. I've helped so many men transform their lives with my program. I only want to work with people who are committed to success and are willing to invest in themselves. The best investment there is!"
General Hospital News: What's Next For Steve Burton?
Hey, a paycheck is a paycheck, right? While it doesn't look like Steve will be doing any acting anytime soon, it's good to see that he's keeping busy doing what he loves the most, and that's helping other people feel and look like their best versions of themselves.
Let us know what you think by leaving us a line with your thoughts in our comments section below. General Hospital airs weekdays on the ABC network. Check your local listings for times.
Be sure to catch up with everything on GH right now. Come back here often for General Hospital spoilers, news and updates.