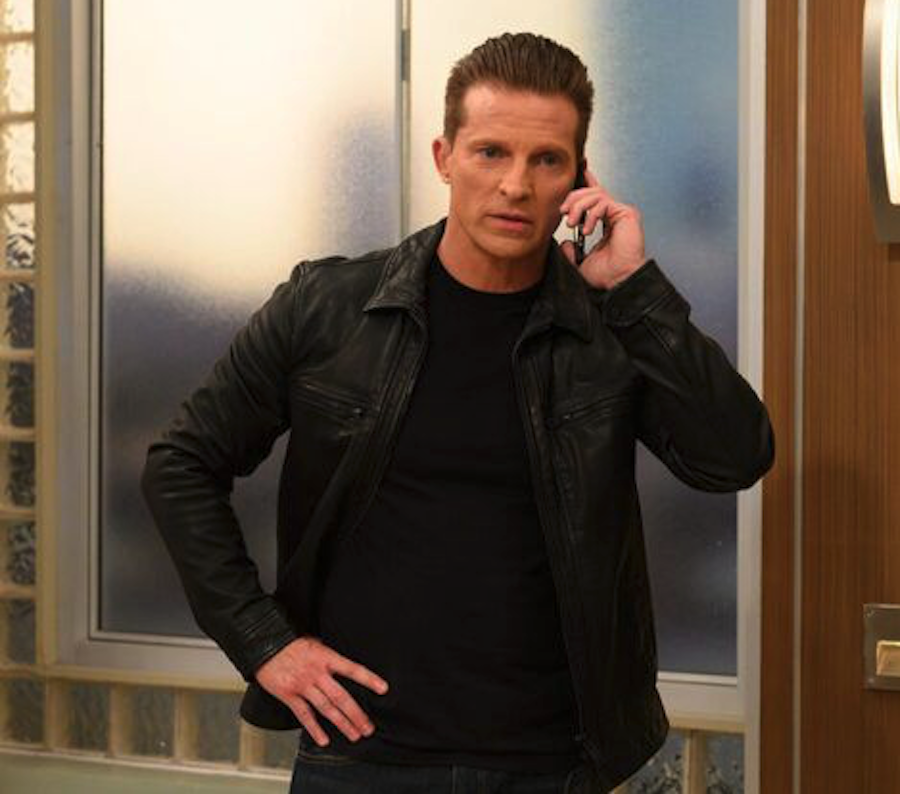 Days of Our Lives news say that Steve Burton's fans are making the switch – and by that we mean, the switch to Peacock just so they can watch him on the small screen again! Here's what you need to know.
Days of Our Spoilers: Steve Burton's Fans Are Making The Switch
Steve took to his Instagram account to remind his fans that the second chapter of Beyond Salem is just around the corner on July 11. Of course, it didn't take long for his fans and followers to weigh in. Many of them wrote, "I've never watched Days, but I was big GH fan for many years so Will watch BEYOND SALEM because you are in it , best of luck Steve and we miss you," along with, "Glad you got the opportunity and will try to find a way to watch because it is you… but forever disappointed that ABC has caused their loss, which in turn is OUR LOSS, to be Peacock's gain!!"
Another fan wrote, "I'm sure you hear it everyday but I sure do miss you. I hope one day you are able to return to GH. We need you….Britt needs you! I sure am excited to see you on Beyond Salem!!!! I had the pleasure of meeting you and Bradford in San Antonio. One of my most treasured memories."
And then another huge fan said, "I can't wait Steve! Subscribed to @peacocktv just to see you on Beyond Salem. @nbcdays #beyondsalem2#beyondsalem."
Days of Our Spoilers: What's Next For Steve Burton?
Meanwhile, Steve admitted that he did feel a little "rusty" coming back to Days of Our Lives, which also happened to be his first soap gig in the beginning of his career. He told the publication in a new interview, "For me, repetition is what lets you be free when you get on the set, it's knowing it, knowing it, knowing it, which I was taught by Maurice Benard [Sonny, GH]; you've got to know your stuff backwards and forwards, and then you can be free. So, I spent a lot of time on that before. But walking on the set, seeing familiar faces the first day — one of the camera guys, I knew from GH, one of the wardrobe people, one of the boom operators — you just feel at home. It's amazing."
Needless to say, Days of Our Lives fans will have to tune in to find out what will happen next. In the meantime, let us know what you think by leaving us a line with your thoughts in our comments section below. Days of Our Lives airs weekdays on the NBC network. Check your local listings for times.
Be sure to catch up with everything on DOOL right now. Come back here often for Days of Our Lives spoilers, news and updates.