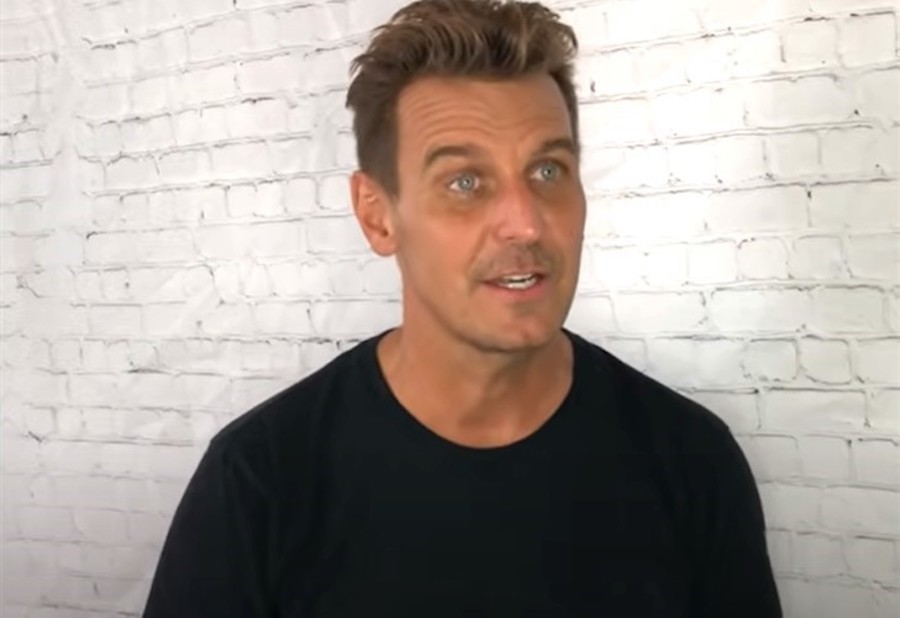 General Hospital star Ingo Rademacher has been off the grid – but it's not as bad as you think. Keep reading below for everything you need to know!
General Hospital News: Ingo Rademacher Has Been Totally Off The Grid
Sharing a photo of his family camper van, Ingo wrote on his Instagram account, "Sometimes its good to just get away. Just drive. Or if you can't afford the fuel, walk or ride your bike to the nearest forest, out of the city. Changing your environment can change your perspective and outlook on life. Happy 4th weekend y'all."
Of course, it didn't take long at all for his fans and his followers to respond to his post. Many of them wrote, "Truer words have never been spoken. Everyone needs a little break from their everyday norm. It doesn't have to be extravagant, just a little different than usual. Happy 4th and God Bless America!!! Enjoy!!!" along with, "I would love to have a converted van! I've been watching videos. A change of scenery always help me recharge. Happy 4th!"
Another fan wrote, "Hoping to see you crossover to a spectacular evening sitcom series or motion pics.  #MissingIngo #NoLongerWatchingGH."
General Hospital News: What's Next For Ingo?
Back in June, Ingo said that the ABC network tried to destroy his acting career. Late last year, Ingo said in his lawsuit that the COVID vaccine mandate is unconstitutional and amounts to religious discrimination. He is also being repped by Robert F. Kennedy, Jr. and John W. Howard, an attorney who has already filed several lawsuits challenging the vaccine mandates. Ingo was let go back in November when he refused to comply with the ABC network's vaccine mandate. 
He is now asking the court to not allow the network to obtain documents from an organization called Protection of the Educational Rights of Kids after ABC issued a subpoena for them. Ingo also says that the network served the group because they believed it funded his lawsuit and that they might be trying to  "destroy Ingo's character."
Meanwhile, let us know what you think by leaving us a line with your thoughts in our comments section below. General Hospital airs weekdays on the ABC network. Check your local listings for times.
Be sure to catch up with everything on GH right now. Come back here often for General Hospital spoilers, news and updates.