This Is The Reason Why Prince Harry And Prince William Didn't Interact During The Platinum Jubilee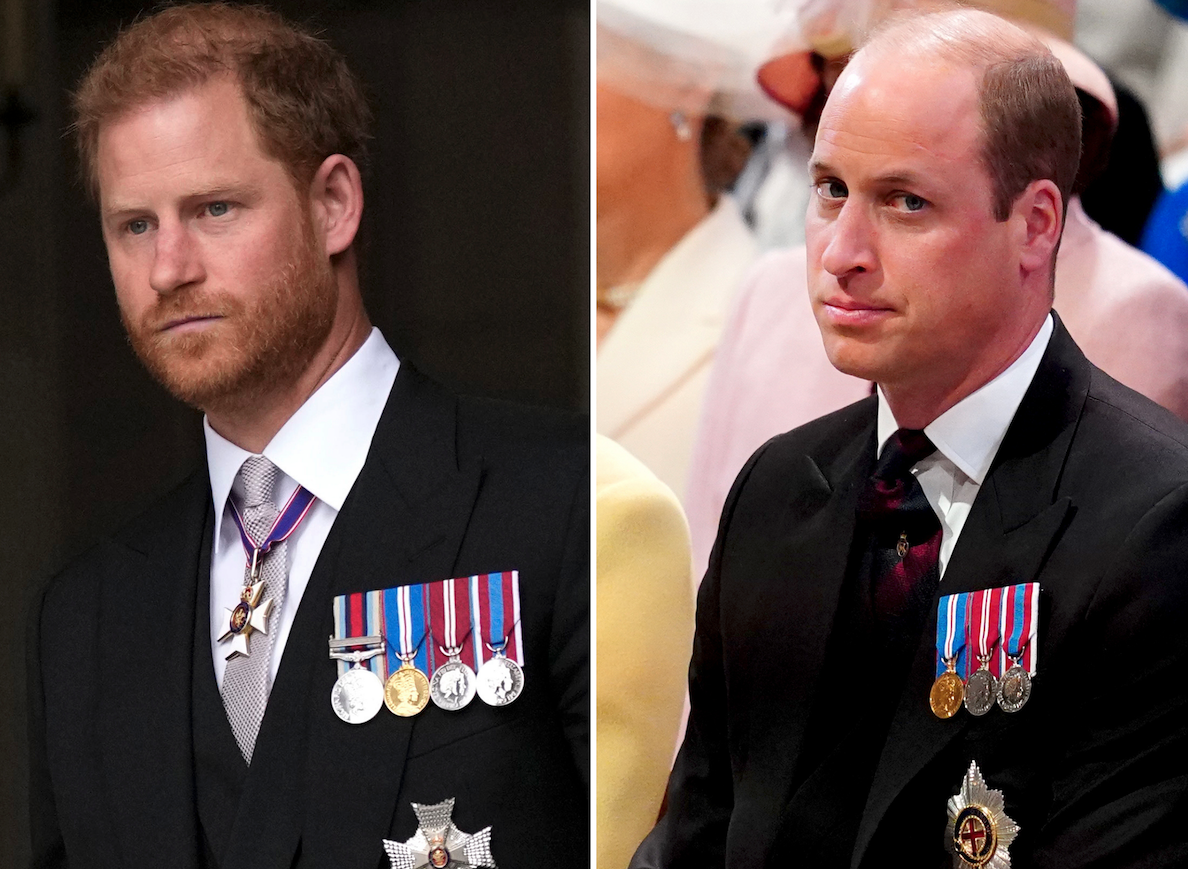 British Royal News says that Prince William and Prince Harry didn't make an effort to interact with one another during the Platinum Jubilee celebrations simply because they wanted to keep the focus on Queen Elizabeth. While there's no doubt that the tabloid media would have analyzed each and every move they would have made in the presence of one another, that's exactly what the royal brothers wanted to avoid, apparently. Keep reading below for everything you need to know.
This Is The Reason Why Prince Harry And Prince William Didn't Interact During The Platinum Jubilee
According to People, one source close to the situation put it this way, "It was meant to be all about the Queen, and it didn't give people the chance to speculate about their relationship." 
As many fans recall, Prince William and his wife Kate Middleton made their way to St. Paul's Cathedral for Queen Elizabeth's Thanksgiving service much earlier than Prince Harry and Meghan Markle. William and Harry also made sure not to make any eye contact with one another, as they didn't want the press picking up on something that could have later been misconstrued. If that weren't enough, Prince Charles also didn't even look in Harry and Meghan's direction when they passed their row in the cathedral. As much as it felt like a snub, Harry and Meghan aren't letting any of the royal drama get the best of them.
British Royal News: Harry And Meghan Snubbed
"They aren't part of the [working] royal family anymore, and that's a decision they have taken — but maybe [the public] hasn't quite accepted that yet," says a source who knows the couple. "Yes, they were low-key. They paid their respects and went home." The source adds, "They were really here to see the Queen, and they did."
So far Buckingham Palace has not made any comments about the matter, although at this point it's doubtful that anything will be said. Harry and Meghan, along with their two children Archie and Lilibet, left London before the Platinum Jubilee celebrations were even over that Sunday. They have so far made no comments about their weekend with the royal family, either.
In the meantime, let us know what you think with your thoughts in our comments section again. Be sure to catch up with everything on the British Royal Family right now. Come back here often for the British Royal Family news and updates.