Are Prince William And Kate Middleton Still Being Shady About Prince Harry And Meghan Markle?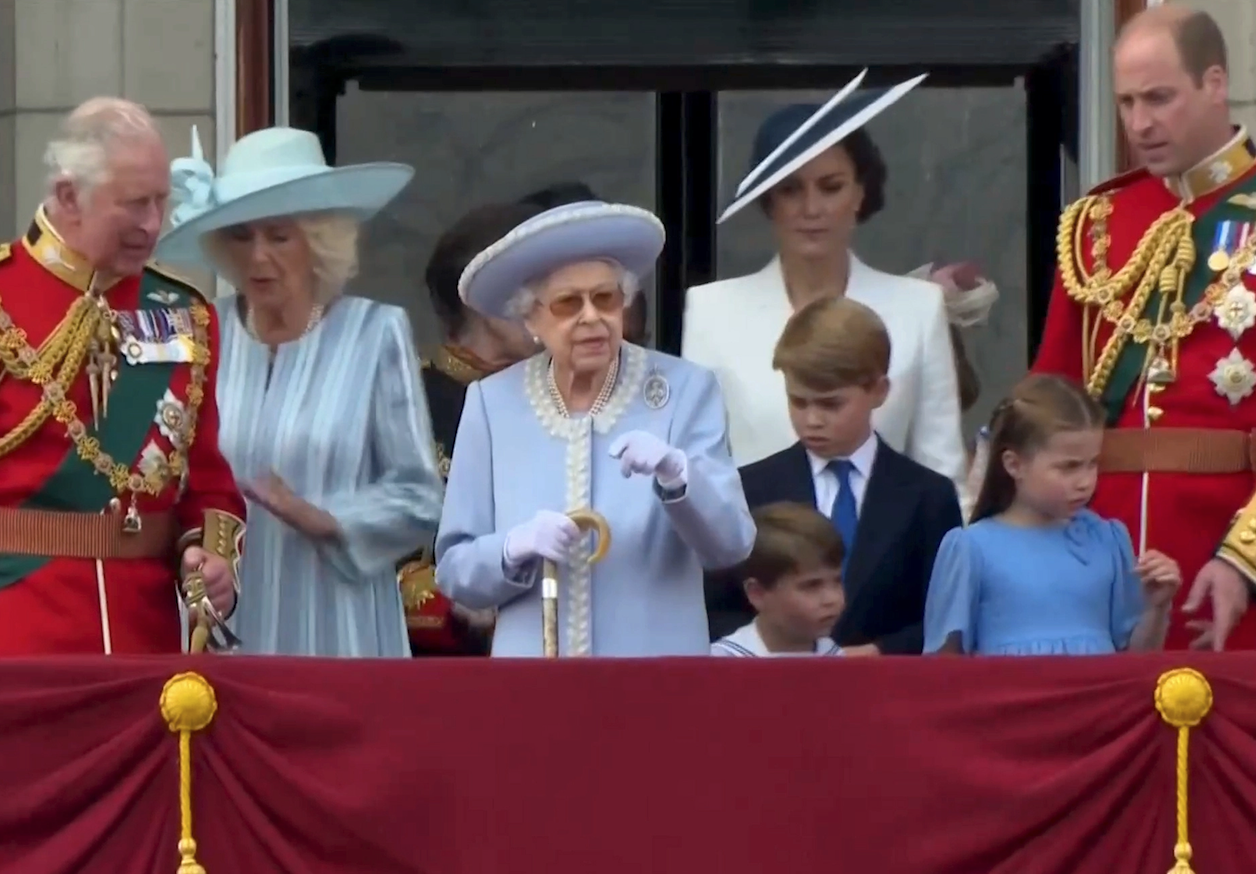 It looks like they just refuse to let it all go, right? There are new reports that suggest Prince William and Kate Middleton are still being rather shady about Prince Harry and Meghan Markle being in the UK for Queen Elizabeth's Platinum Jubilee. As a matter of fact, the Camridges sat on the opposite end of the church from the Sussexes during the queen's Thanksgiving service on Friday and what's more, it seems like William has no plans to hang out with his brother Harry while he is still in the UK. Here's what you need to know.
Are Prince William And Kate Middleton Still Being Shady About Prince Harry And Meghan Markle?
According to Page Six, Prince William and Prince Harry have no plans to hang out with one another during the Platinum Jubilee celebrations. This suggests that things are still rather icy between the royal brothers, despite the fact that many reports have said that things have supposedly "cooled down" between them.
At the moment, it does not look likely that Harry and Meghan and William and Kate will meet up separately during the Jubilee celebrations," said one insider. "There is certainly nothing in the diary at the moment."
Not only that, but this also means that William and Kate's three children – George, Charlotte, and Louis – won't get to see their cousins, Archie and Lilibet. However, there are reports that say Queen Elizabeth will be celebrating little Lilibet's first birthday on Sunday at Windsor Castle. 
British Royal News: The Cambridges Are Still Bitter
That said, many royal fans were hoping to see a royal reunion, but it doesn't look like that's going to happen this weekend, or anytime soon for that matter. It's safe to say that Prince William and Kate Middleton are still bitter about the way Harry and Meghan threw them under the bus in their seismic interview with Oprah Winfrey back in March 2021. It's just too bad that all the adults involved in this can't get past it already, right?
So far Buckingham Palace has not made any additional comments about the matter. Harry and Meghan are expected to fly back home to California soon after the jubilee celebrations are over.
In the meantime, let us know what you think with your thoughts in our comments section again. Be sure to catch up with everything on the British Royal Family right now. Come back here often for the British Royal Family news and updates.