The Young and the Restless Spoilers: Adam Rebounds With Sally – Will They Drive Victoria & Ashland Out?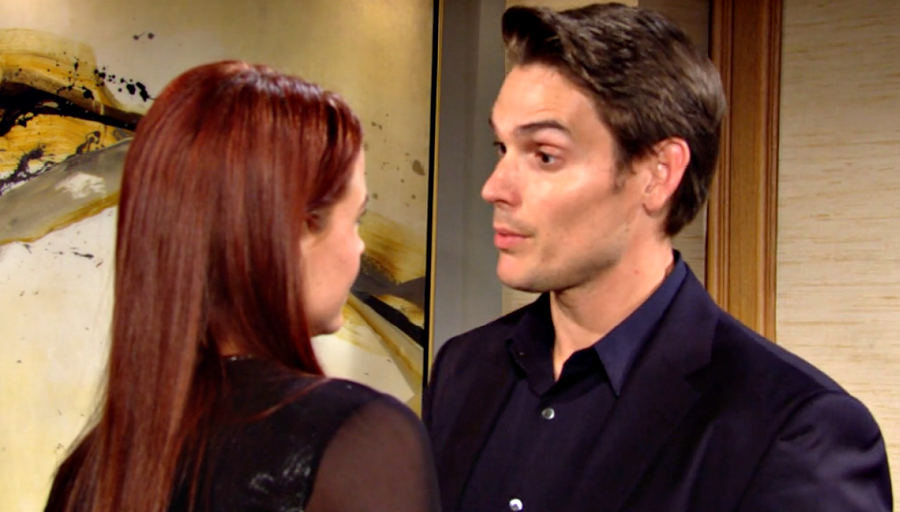 The Young and the Restless spoilers document that Adam Newman's (Mark Grossman) decision to stay on with Newman Media, as part of its acquisition by Newman-Locke, is already paying benefits. His father's advice and his realized romantic connection's encouragement give Adam an influential slot that is one heartbeat away from the Chief Executive Officer's job.
Adam was angry that Victor Newman (Eric Braeden) disrespected him by selling Newman Media to Victoria Newman-Locke (Amelia Heinle). But Victor believed that the deal was the right one to make and that Adam would benefit.
Young and the Restless Spoilers – Family Business Dealings Are Rough
Adam did not want to work under his sister. That is one of the reasons why he has not been part of Newman Enterprises in recent years.
Victoria did not want her youngest brother to be part of the company their father allows her to head. She assumed he would resign from Newman Media when offered the choice to stay or go. He called her bluff.
Victor has often been accused of pitting his children against each other. That arguably may not be the case in this instance, as the founder of the company wants Adam to help him defend Victoria.
Young and the Restless Spoilers – Encouraging Family Defense Through Other Means
Adam is teased to be asked by his father to keep an eye on Ashland Locke (Robert Newman). That follows efforts Michael Baldwin (Christian Le Blanc) is making in Peru.
Viewers recall that Victor sent Michael south to learn more about the Peruvian clinic where Ashland was treated. Continuing buzz indicates that Michael will learn something that makes Ashland look very bad.
Victor assumes that Ashland is lying to some degree about his health diagnosis and or treatment. So, Braeden's character wants Adam to watch Ashland in preparation for whatever results from an anticipated reveal.
Young and the Restless Spoilers – Sally Spectra Is Not Victor Newman's Choice
Victor trusts his youngest son but distrusts his son-in-law. The Moustache also puts Sally Spectra (Courtney Hope) in Ashland's category.
Someone is not unjustifiably suspicious if the person or people in question have histories of dishonesty and mayhem. Ashland's backstory is replete with lies. Sally's resume includes betrayal, disruption, and self-sabotage.
Adam is physically attracted to Sally. That makes sense. He also believes that she has the potential to be a good Chief Operating Officer at the new Newman Media.
So, for the moment, Adam is doing much better than Victoria thought he would and has gained a business ally who accepted his offers to become Chief Operating Officer and his significant other.
This site is a leading source for everything linked to The Young and the Restless. Check Soap Spoiler regularly for Y&R spoilers and news!