General Hospital Spoilers: Sofia Mattsson Still Gets Emotional Over Baby Liam Storyline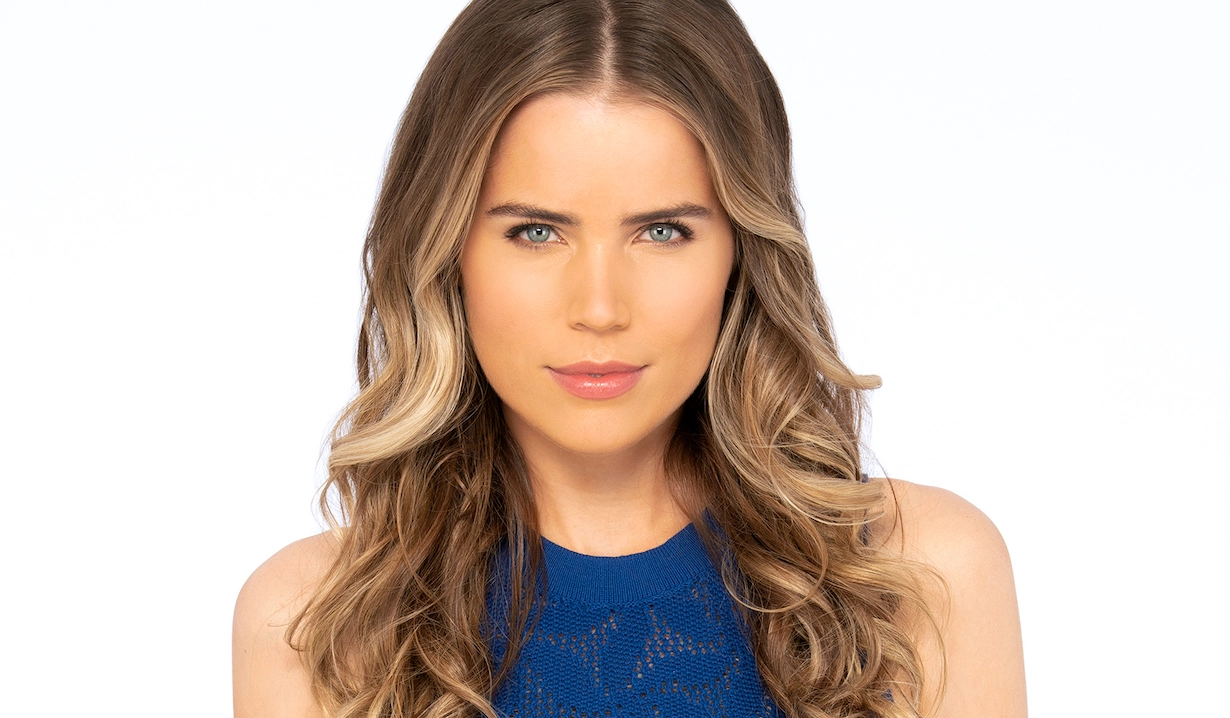 General Hospital spoilers say that this is a storyline that she will surely never forget. Actress Sofia Mattsson, who is best known for her role as Sasha Gilmore on the hit ABC soap, says that the last year has been a challenging one for her, and not just because of the pandemic and all of the changes in the world. But it's because her storyline on General Hospital certainly took an emotional tour on her as she had to film tragic scenes filming her on-screen son Liam' birth and ultimately, his death. Here's what she has to say.
General Hospital Spoilers: Sofia Mattsson Still Gets Emotional Over Baby Liam Storyline
Speaking to Soap Opera Digest in a new interview, Sofia opened up about the baby Liam storyline and how it might have changed the way she approaches her craft. She told Soap Hub in an interview, "The writers and producers were very respectful and sensitive to the fact that I was pregnant in real life, and gave me plenty of advance notice about where the storyline was heading. I knew that the baby wouldn't survive for months, pretty much from the moment Sasha became pregnant. I did not however know the details of how or why it would happen until a week or so in advance. I also prefer it that way, to keep all the feelings as fresh as possible. It was so heartbreaking to read each script around that time and hit me way harder than I could've imagined."
And while there were a lot of fans who were worried about how Sofia would react to everything seeing how she has a son in real life too, she explained, "I'm very appreciative of all the concern. And honestly, it was a lot harder than I thought it would be. I'm always one to embrace challenges and was determined to not let the story impact my personal life. It's important to separate work from real life. But at the end of the day, with a son at home very close in age to what Liam would've been, it hit me harder than I could prevent. Some days I would cry the whole car ride home until I got to come home and hug my son! But even then, my heart was still breaking for all the people who go through events like that in real life."
General Hospital Spoilers: Sofia's Biggest Challenge Yet
Sofia also teased what Sasha's future with Brando might look like after their emotional fallout together. She explained, "I couldn't give anything away because I'm on the ride as much as the viewers! With scripts a week or so in advance, I don't know what the future holds for Brando and Sasha. But I loved how much they supported each other and how close Liam brought them. I feel like they bring out the best in each other and are perfect for each other in so many ways. One would certainly hope that a love like that would be eternal, but in the soap world, I'm afraid nothing is ever for sure."
Let us know what you think by leaving us a line with your thoughts in our comments section below. General Hospital airs weekdays on the ABC network. Check your local listings for times.
Be sure to catch up with everything on GH right now. Come back here often for General Hospital spoilers, news and updates.