British Royal News: This Is The Reason Why Queen Elizabeth Is Missing Her Platinum Jubilee Thanksgiving Service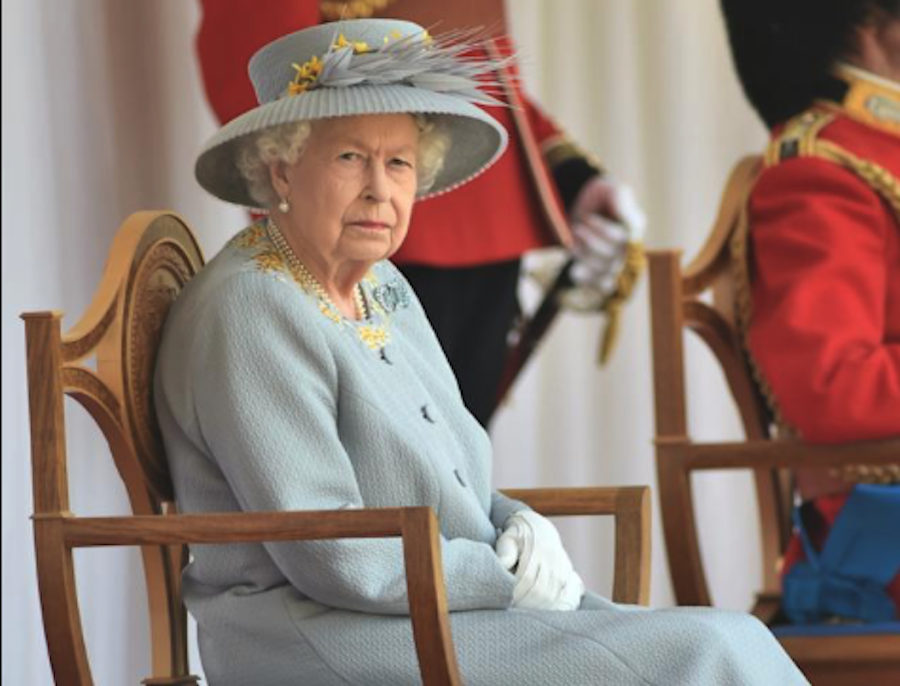 No, this has nothing to do with Prince William, Kate Middleton, Prince Harry, and Meghan Markle all being in the same room together for the first time in two years. Instead, there are reports that say Queen Elizabeth missed her own Thanksgiving service because she was tired from the Trooping of the Colours celebration a day earlier. In fact, sources close to the situation say that the queen has been experiencing 'mobility issues' and that's why she's sitting the church services out. Here's what you need to know.
British Royal News: This Is The Reason Why Queen Elizabeth Is Missing Her Platinum Jubilee Thanksgiving Service
"The Queen greatly enjoyed today's Birthday Parade and Flypast but did experience some discomfort," a rep told the media this week. "Taking into account the journey and activity required to participate in tomorrow's [service] Her Majesty with great reluctance has concluded that she will not attend."
Though she will not be at St Paul's Cathedral tomorrow morning, a Palace spokesperson says "The Queen is looking forward to participating in tonight's Beacon lighting event at Windsor Castle and would like to thank all those who made today such a memorable occasion." Furthermore, a royal source says because the Queen's episodic mobility issues were experienced throughout today, not attending tomorrow is a "sensible decision based on the journey, length of time involved and the physical demands a service at St Paul's inevitably involve."
British Royal News: What's Next For Queen Elizabeth?
Of course, it didn't' take long at all for the queen's fans to respond to the news. Many of them said, "Aw, they need to give her a break. I hope she puts her feet up and bingewatches Bridgerton or something. She got her balcony photo op, now she shall sit back and let everyone celebrate her," along with, "I don't even know why they still make her do all these things. She must be exhausted at her age. All she needs is to relax in some joggers and a nice soft blanket chatting with family and watching TV."
So far Buckingham Palace has not made any additional comments about the matter. 
In the meantime, let us know what you think with your thoughts in our comments section again. Be sure to catch up with everything on the British Royal Family right now. Come back here often for the British Royal Family news and updates.