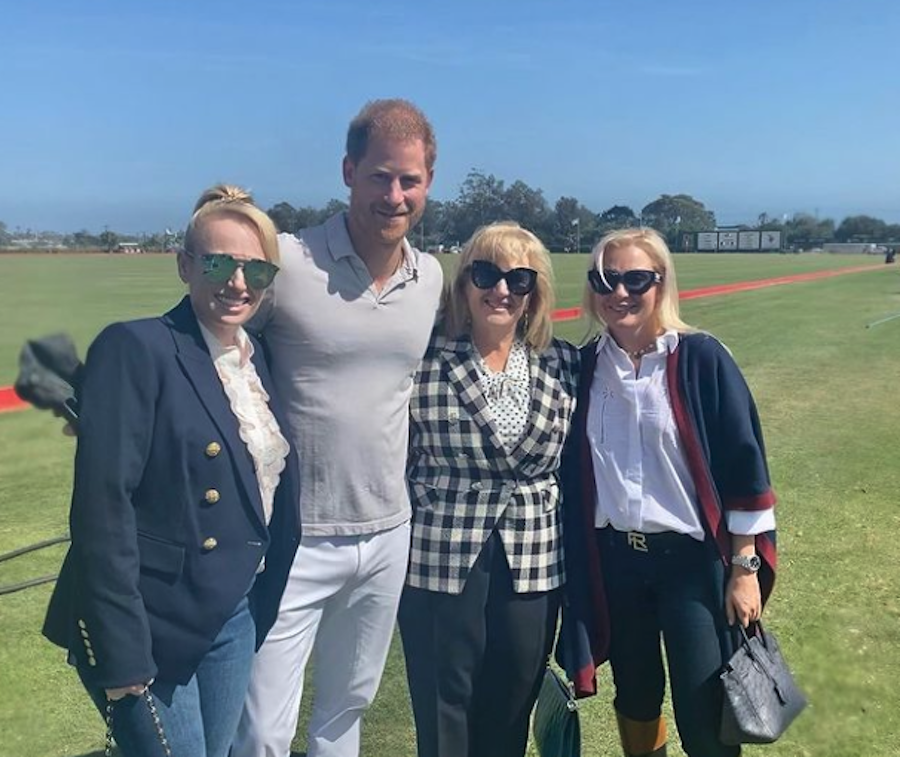 Well, if you are going to choose sides, it might as well be this one, right? There's some speculation that Rebel Wilson might be getting in the middle of Prince Harry's feud with his brother, Prince William. That, or she was just looking for a good photo op at the Sanata Barbara polo cup this past weekend. Here's what you need to know.
British Royal News: Rebel Wilson Picks Sides In Prince Harry And Prince William Feud?
Because Prince Harry would never say no to a photo with Australian actress and comedian Rebel Wilson, he posed with the blonde beauty along with two other fans soon after his polo match in Santa Barbara, Calif. This past weekend. Rebel captioned the photo simply with, "Team Harry." No word on how Rebel feels about William or if she would be forced to choose sides should the two royal brothers ever play in a future match together. At the moment it sure doesn't look like it, but that hasn't stopped Harry from joining his local team and playing a sport that he obviously loves very much.
Meanwhile, a new report says fans will have the opportunity to keep up with the Sussexes. That's because Netflix will be getting an inside look at Harry and Meghan's life behind closed doors with an "at-home with the Duke and Duchess of Sussex-style" docuseries. In other words, they are certainly becoming the Kardashians of the royal reality television world, right? 
British Royal News: All About Harry And Meghan's Netflix Project
What's more, sources say that Netflix will debut the series sometime at the end of the year and during the same time as Prince Harry's much anticipated memoir. "The timing is still being discussed, things are up in the air," said one producer in the know.
So far neither Harry nor Meghan have made any additional comments about their series or when it will air on Netflix for that matter, although there are some reports that say it might come out sometime in October and during the same time that Harry's much-anticipated memoir is supposed to come out. Watch this space.
In the meantime, let us know what you think with your thoughts in our comments section again. Be sure to catch up with everything on the British Royal Family right now. Come back here often for the British Royal Family news and updates.