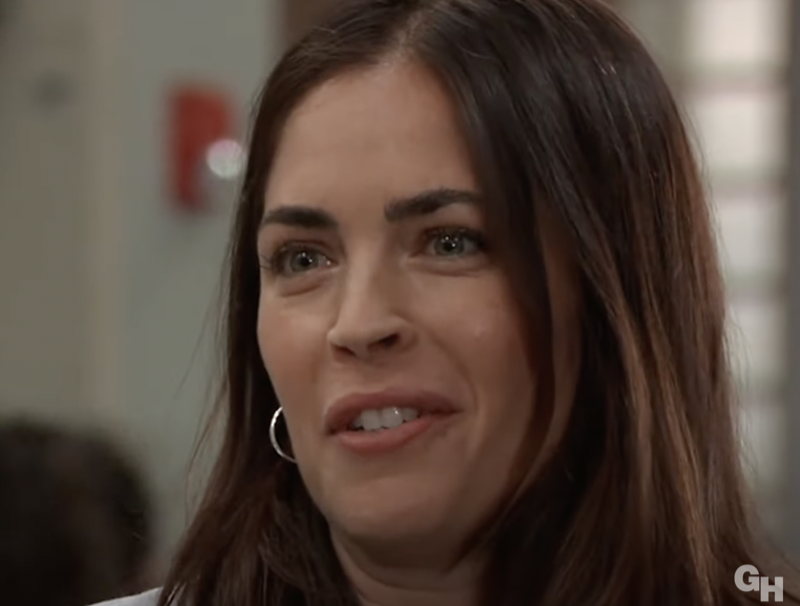 General Hospital spoilers and updates reveal the truth is about to start unraveling in a direction that Britt Westbourne (Kelly Thiebaud) never saw coming. She thought she was done with her half-brother, Peter August (Wes Ramsey), and the wrath that he brought down upon everyone she loved in Port Charles. But Peter's life extended far outside the limits of one New York town. He may have even had connections to Cody Bell (Josh Kelly) in the past. Why does Britt agree to go through Peter's box of belongings now, and is Cody hoping to find something in them that he hasn't told Britt about?
GH Spoilers Indicate Only One of Them Was Looking for It
Cody clearly has an interest in Britt's past — but only because of who she was involved with. Peter August and Cesar Faison (Anders Hove) are points of interest for Cody, though we don't yet know why. He may have colluded with them. He could be hoping to find something that Peter left behind that he wants. That might be something valuable. We have come to know Cody has an affection for anything of value, as is showcased by his interest in Selina Wu's (Lydia Look) back-room card games at The Savoy.
However, it may not be access to a fortune or the secret to a mad invention that Cody is after. Instead, he may be after information that could harm him if it were to fall into the wrong hands. Could Peter have held onto evidence of one of Cody's crimes? Is it possible Peter had in his possession information that would have taken Dante Falconeri (Dominic Zamprogna) down for the crime Cody confessed to on his behalf? Whatever Cody is after, it was last in Peter's hands, and now lies in Britt's.
General Hospital Spoilers — How Will This Discovery Leave Them?
When Britt and Cody stumble upon this surprise in Peter's belongings, Britt will be genuinely taken aback. But is Cody really stunned too, or is he feigning his surprise in order to play along while he hopes to get his own paws on whatever Peter left behind? If Britt catches on and senses something is amiss with Cody, she's not going to shy away from calling him out on it. She might not know what she's calling attention to, but she knows when she smells a rat and it would be enough for her to distance herself from Cody again. That's the last thing he needs now that he's come this close to the honeypot that is Peter's box of belongings. All this and more lies ahead with more GH news, updates, and spoilers. Don't stay away!