Prince William Slammed For Saying War Is More Normal In Africa And Asia But 'Alien' In Europe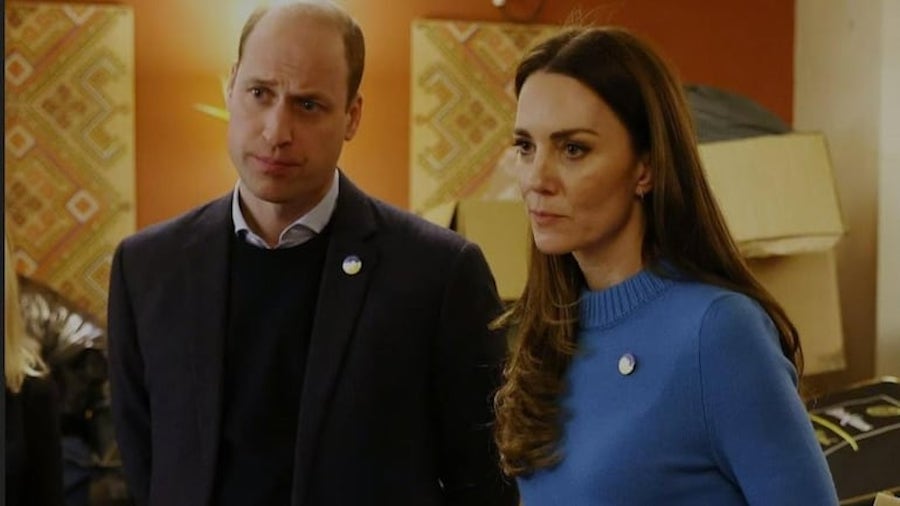 It looks like Prince Harry wasn't the only royal to snooze through school. Prince William is being slammed for making a comment that you don't hear very often. During his visit to the Ukrainian Cultural Center with his wife Kate Middleton in London this week, the Duke of Cambridge suggested that wars are often seen more in Africa and Asia than in Europe. This comes after Russian President Vladimir Putin's military assault on Ukraine, which has so far left a trail of bloodshed and carnage, forcing millions of Ukrainians to seek refuge in neighboring Poland and Romania. Here's what you need to know.
Prince William Slammed For Saying War Is More Normal In Africa And Asia But 'Alien' In Europe
During his visit to the cultural center, William, 39, said that Britons were used to seeing conflict in Africa and Asia. "It's very alien to see this in Europe. We are all behind you," he said.
Of course, it didn't take very long for royal critics to slam William for what many people are calling his "ignorant" comments. Royal biographer and author Omid Scobie wrote on Twitter, "Unsurprised to see backlash against Prince William's ignorant remark (reported by @PA). Europe has seen some of the bloodiest conflict in the past two centuries—Balkans, Yugoslavia, Germany and Kosovo to name a few. But sure, let's normalize war and death in Africa and Asia."
Other critics said, "William probably could not tell you what was wrong & offensive about what he said. I think it would be helpful to his children to go to public schools. It would help them if they weren't in elitist schools always surrounded by the super privileged," along with, "I can't believe he would say something so insensitive like that. Cooped up in that bubble of his castle life, not understanding what's happened in the world. Read a history book about who started wars and where it happened not footnotes…"
British Royal News: So What Exactly Did Prince William Say?
So far Buckingham Palace has not made any comments about the criticism. That, and Prince William hasn't publicly clarified his comments either. Watch this space.
In the meantime, let us know what you think with your thoughts in our comments section again. Be sure to catch up with everything on the British Royal Family right now. Come back here often for the British Royal Family news and updates.