Days of Our Lives Spoilers: Xander Desperately Wants Sarah Horton To Come Back Home – Enlists Steve's Help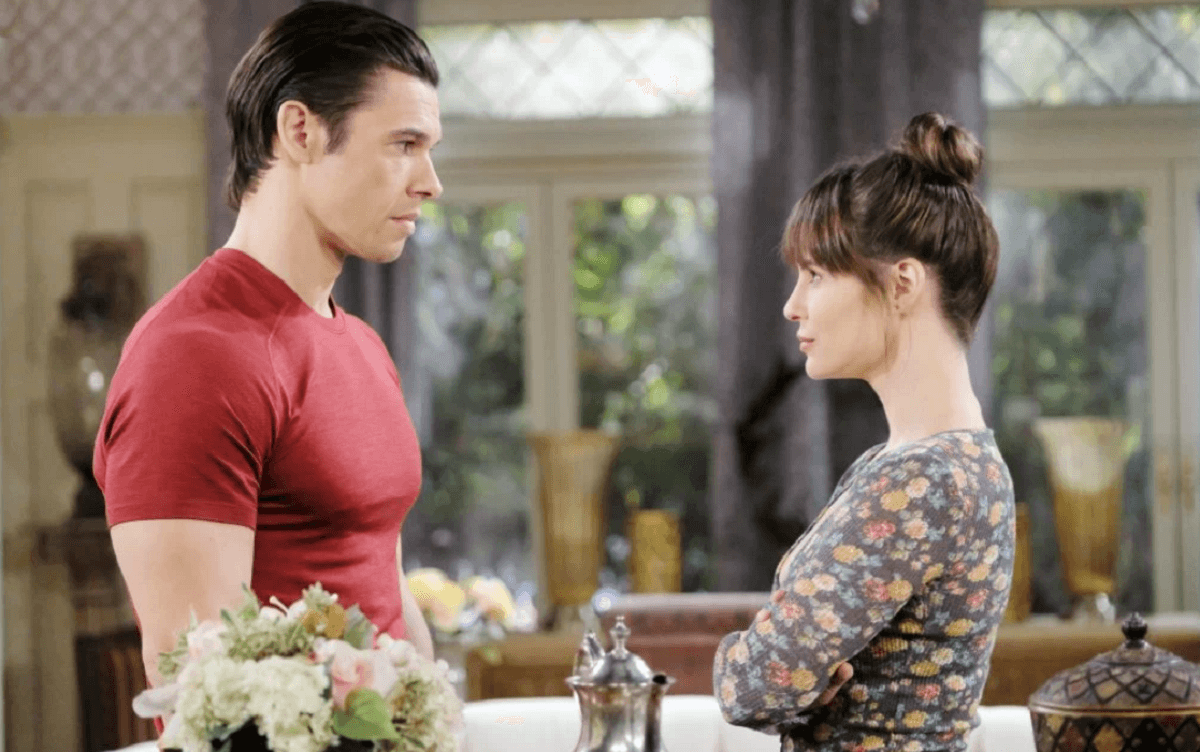 Days of Our Lives spoilers say that while Xander Cook (Paul Telfer) had done his best to try and put the past behind him, it looks like his feelings for Sarah Horton (Linsey Godfrey) is something he can't hide or shake off for that matter. In fact, Xander is going to enlist the help of Steve Johnson (Stephen Nichols) in the hopes that he can help find Sarah. Keep reading below for all of the spoilers you need to know.
Days of Our Lives Spoilers: Xander Desperately Wants Sarah Horton To Come Back Home
Sure, Sarah and Xander had a rollercoaster of a relationship, with Sarah not trusting him half the time. But now that Abigail Deveraux (Marci Miller) is on Sarah's case, Xander, of course, wants in on it. He wants to know if the love of his life is still alive, and of course, where she could be. That's why he's enlisted the help of Steve Johnson in the hopes that they can get to the bottom of this.
Speaking to Soap Opera Digest in a new interview, Paul Telfer, who plays Xander Cook on the hit NBC soap, offers, "What if Sarah's in danger? He's concerned for her safety. He's apologetic and sensitive to the fact that it affects Gwen but at the end of the day, the issue becomes that obviously, deep down, he never stopped loving Sarah. He rationalizes and buries it to protect Gwen, but also to protect himself."
Days of Our Lives Spoilers: But Is Sarah Still Alive?
Of course, many Days of Our Lives fans have taken to social media to weigh in on the matter. Many of them commented with, "Poor Gwen does seem to be digging herself deeper and deeper into a hole which is so unnecessary but should be exciting to watch. I think she'd have a better chance with Xander in the long run if she comes clean about Sarah now but again, we need drama for the stories to work, and it is within her character to react this way even though she has been improving," along with, "Sarah is a Horton and so is Abby. So putting her back as a reporter is nice, following in her parents' footsteps is something I always wanted to see. It's not just for Maggie, but it's to find family. Mentioning Mickey, Melissa and Nathan are nice touches. But I do think Xander is better off without Sarah."
Of course, fans will have to tune in to find out what will happen next. In the meantime, let us know what you think by leaving us a line with your thoughts in our comments section below. Days of Our Lives airs weekdays on the NBC network. Check your local listings for times.
Be sure to catch up with everything on DOOL right now. Come back here often for Days of Our Lives spoilers, news and updates.