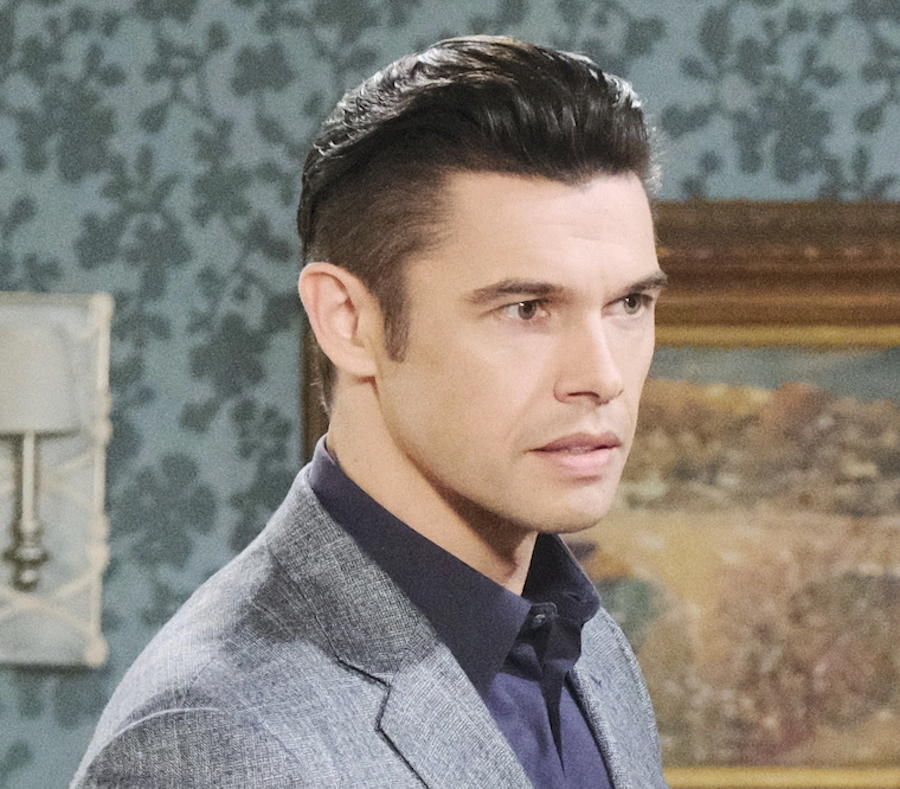 Days of Our Lives spoilers say that this week both Xander Cook and Maggie Horton will have a hard time telling Sarah Horton that her daughter Mickey had died. Having a hard time telling her the truth, Xander tells Sarah that Mickey is actually with Eric. He doesn't want to break Sarah's heart and leave her absolutely devastated with the news that her baby had died, and that's why he makes up an elaborate lie that the child is on vacation with Eric. Keep reading below for all of the spoilers you need to know.
Days of Our Lives Spoilers: Xander Wants To Set Things Straight With Eric
Speaking to Soap Opera Digest in a new interview, Greg Vaughan, who plays Eric on the hit NBC soap, previews, "Xander basically wants Eric to lie. Eric does not trust him, so he's guarded. He always thinks Xander's got some kind of ploy, that there's some sort of shenanigans going on."
Days of Our Lives spoilers say that before Eric can agree to Xander's plan, he gets a call from Maggie letting him know that Sarah has gone missing. It turns out that she headed over to Nicole's to find her baby but is stunned to see Rafe there. Nicole explains to her that they are no longer together before Sarah leaves. After everything she's been through, this is the last thing she needs to hear.
Greg further explained, "Eric sees the severity of the situation. Eventually the truth has to come out. It's not good to go down this rabbit hole. It's not good for anyone's sanity. Unfortunately, Eric has to be the bearer of bad news."
Days of Our Lives Spoilers: What's Next For Sarah?
Now, as far as how Sara will react to the news remains to be seen, but we have a feeling that things are just going to go downhill from here. Watch this space.
Needless to say, Days of Our Lives fans will have to tune in to find out what will happen next. In the meantime, let us know what you think by leaving us a line with your thoughts in our comments section below. Days of Our Lives airs weekdays on the NBC network. Check your local listings for times.
Be sure to catch up with everything on DOOL right now. Come back here often for Days of Our Lives spoilers, news and updates.