The Young and the Restless Spoilers: Ashley and Diane On The Same Side – Tucker's Relentless Attack Continues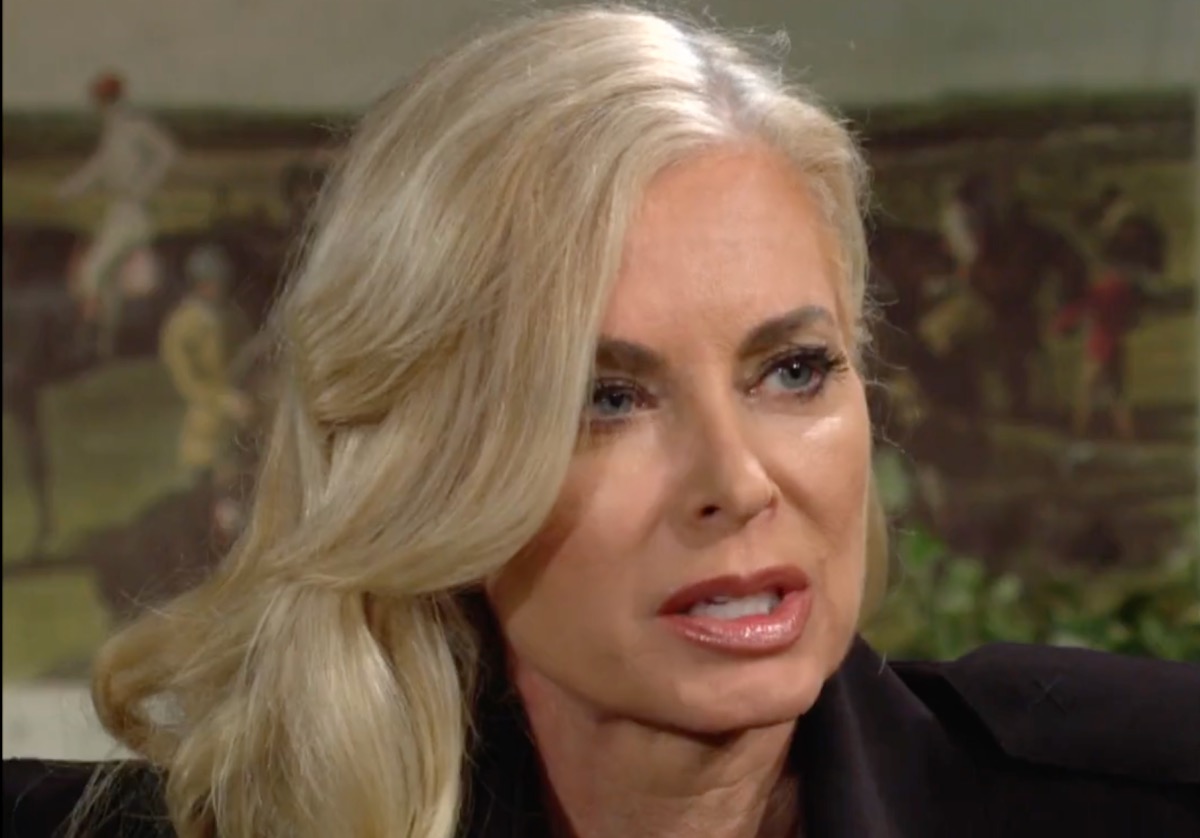 The Young and the Restless spoilers document that Ashley Abbott McCall (Eileen Davidson) is not happy with her husband. Viewers know that they are not engaged in a ruse but are genuinely feuding or have split for good.
Diane Jenkins Abbott (Susan Walters) was involved with Tucker years ago when Ashley was first married to him. The scars of that betrayal and Diane's unwanted return from the grave and to Jack Abbott's (Peter Bergman) life mean that she will never be Ashley's favorite person.
But both ladies now share a common enemy. So, Tucker better watch his back.
Young And The Restless Spoilers – Seeking Revenge Is Dead Wrong
Tucker does not care that he has blown up other people's lives. In his mind, Ashley is in the wrong.
But because he still loves her, Tucker decides to seek revenge against the Abbott family and Jabot. He is using Ashley's family members and the legacy business their father, John Abbott (Jerry Douglas), created as proxies.
Nothing good can come of what Tucker is intending. His scheme to take over Jabot might be aimed at providing a twisted reconciliation gift to Ashley but that does not make it right.
Young And The Restless Spoilers – Diane Jenkins Abbott Has The Power
Diane decided to come forward. She orchestrated events, using Jack's unknown granddaughter, Allie Nguyen (Kelsey Wang), to end her death hoax.
Walters' character did not fly to Genoa City, Wisconsin, because of anyone's request. Jack wanted nothing to do with her and their son, Kyle Abbott (Michael Mealor), was incensed.
But as time passed, Kyle and Jack felt sympathetic. Ashley saw that Diane was wearing them down and would be part of their lives again no matter her efforts to thwart that fated reality.
Young And The Restless Spoilers – Ashley Abbott McCall Rejects Reconciliation Pleas
Tucker regretted the falling out he had with Ashley during their honeymoon in Paris, France. Her lack of interest in leaving Jabot incensed Tucker, who felt he walked away from McCall Unlimited for his returned bride.
Ashley's arrival in GC was not announced. It ups the tension, with a Tucker confrontation guaranteed in whatever form that happens.
Tucker had to calculate for this moment and others that were to come. But he is not the smartest in the room when his true love is there. Ashley has always had Tucker's number and still owns his heart, which should impact the outcome on Y&R.
This site is a leading source for everything linked to The Young and the Restless. Check back regularly for Y&R spoilers and news!