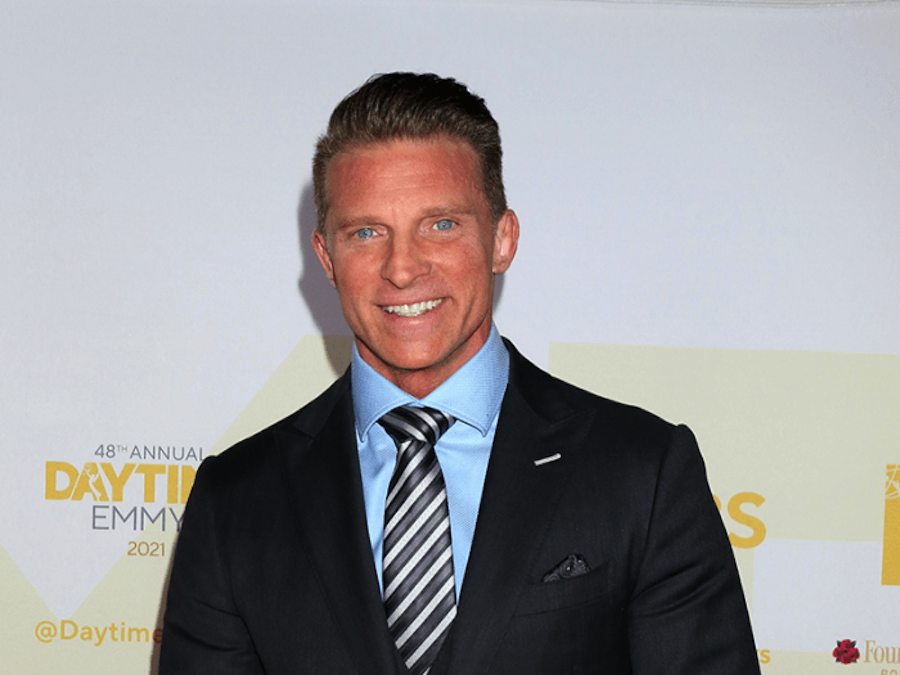 General Hospital spoilers say that it might be a very long time before fans get to see Jason Morgan on the canvas again, if at all. There's a new report that says the producers of the hit ABC daytime television soap have decided against hiring a new actor to recast the role of Jason Morgan. The character was last played by Steve Burton, who was forced out of the soap after failing to comply with the network's vaccine mandate. Here's what you need to know.
General Hospital Spoilers: Producers Will Not Recast Jason Morgan
According to Variety, there are no plans as of this time to replace Steve Burton with another actor. When the publication had asked a spokesperson from General Hospital if Jason could potentially return, whether it be Steve Burton or another actor, they did not get a response. However, at the same time it is presumed that Jason is dead. His brother Drew (Cameron Mathison) told their mother Monica (Leslie Charleson): "There was nothing left at the last place I saw Jason. There was just a pile of rocks and beams. They had crews on site within an hour, and they had their scanning equipment there. They couldn't pick up a heartbeat."
Needless to say, it didn't get very long for General Hospital fans to weigh in on the matter. Many of them have taken to social media to write, "I have recorded and watched GH forever. I am no longer recording it because the powers that be decided to fire two actors over the vaccine. I am vaccinated—by choice—and I stopped watching GH—by choice. I will resume watching when their policies change," along with, "Bring him back! I have watched General Hospital sense I was little with my grandma. If you dont bring him back I know of at least 4 of my family members and I am sure many more will quit watching you show!"
Another critic put it this way, "Jason's character should be recast regardless of the actors status. His role has been important and vital to the show and many viewers. I was extremely happy when Steve Burton returned to his original role. I thought never thought the role could be played by anyone else but since his return, I would rather the role be recast if he can't return. Too many storylines are left open with him. It just doesn't make since."
General Hospital Spoilers: Is Jason Dead?
So far the network has not made any additional comments. In the meantime, let us know what you think by leaving us a line with your thoughts in our comments section below. General Hospital airs weekdays on the ABC network. Check your local listings for times.
Be sure to catch up with everything on GH right now. Come back here often for General Hospital spoilers, news and updates.