Prince William And Kate Middleton Skip Out On A Meeting With Prince Harry And Meghan Markle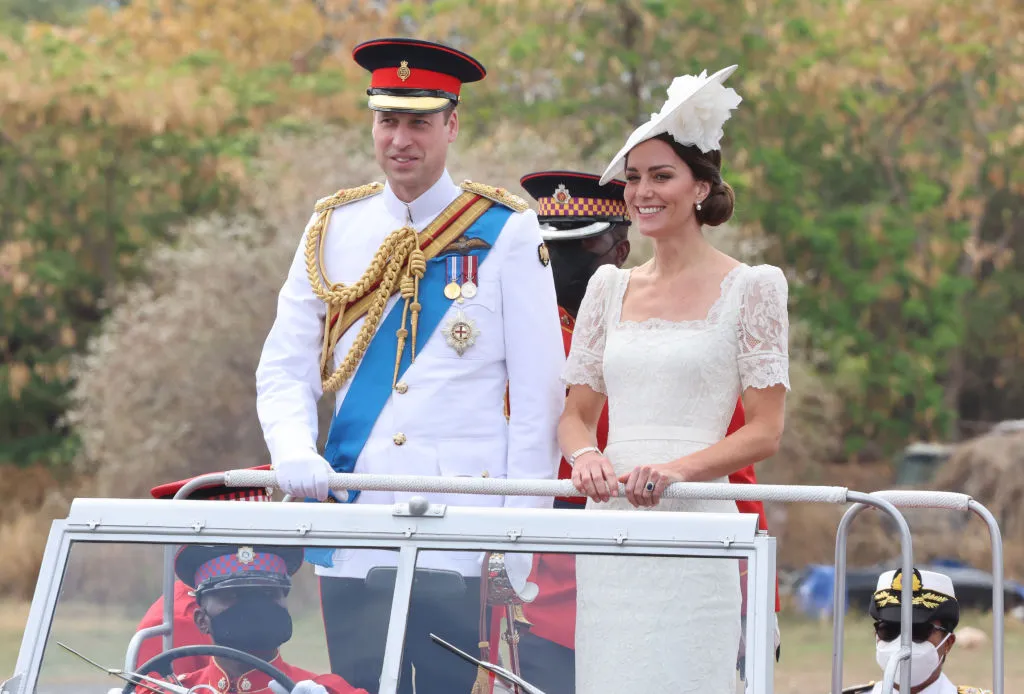 For those hoping for an end to this royal feud, you might not want to hold your breath for too long. That's because there's a new report that says Prince William and Kate Middleton were nowhere to be seen when Prince Harry and Meghan Markle returned back to the UK for their one night at Windsor. Here's what you need to know.
Prince William And Kate Middleton Skip Out On A Meeting With Prince Harry And Meghan Markle
While no one knows exactly what was discussed during Harry and Meghan's meeting with Queen Elizabeth and Prince Charles, we do know that it was a brief one. And while some people are wondering if Harry and Meghan came to make amends with other royals, it doesn't seem like that quite happened. That's because Prince William and Kate Middleton along with their three children are currently vacationing in the South of France, which means that they didn't have an opportunity to meet with the Sussexes.
According to the express, royal journalist Chris Ship said that while it was confirmed that Harry met with his grandmother and father, "one person he didn't see while he was in th eUK was his brother William."
Of course, royal fans certainly have had a lot to say about the matter. Some have taken to social media to write, "With this stealth visit to the Queen, H&M are making it clear that if they want to see you and have a relationship with you they'll do what it takes to make that happen. From here on out when we don't hear about them seeing or speaking to Charles or not even acknowledging someone's existence," along with, "What a sad state of affairs when, in order to protect himself and his wife, a brother, son and grandson needs to secretly plan a family visit. That it didn't leak should prove to the Queen that she has people around her that can't be trusted."
What's Next For These Two Royal Couples?
Meanwhile, Meghan Markle's biography Omid Scobie couldn't help but add on Twittter, "Three years ago keeping plans to visit the Queen a secret would have been impossible. Yesterday was another reminder of where the constant and unwanted leaks were coming from. HMTQ will always opt for fuss-free, so I'm sure it was much appreciated on both sides."
In the meantime, let us know what you think with your thoughts in our comments section again. Be sure to catch up with everything on the British Royal Family right now. Come back here often for the British Royal Family news and updates.