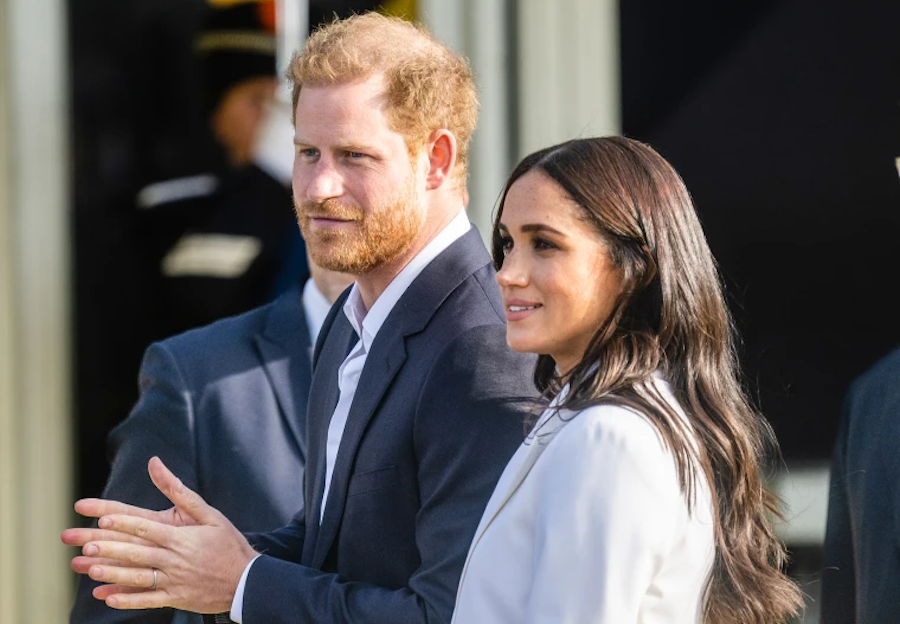 Prince Harry and Meghan Markle have arrived in The Netherlands for the 2022 Invictus Games and of course, both fans and critics alike have something to say about it. While the couple did manage to spend a night at Windsor to meet with the Queen, it seems like royal critics have something else to gripe about when it comes to the Duke and Duchess of Sussex. Here's what you need to know.
Prince Harry And Meghan Markle Slammed For Their Netflix Reality Show
According to reports, there have been Netflix cameras following around Prince Harry and Meghan Markle in Holland. There's been some suggestion that this is for their new reality television series with Netflix. While there have been no details made available about the series, some people believe that a "reality show" is far beneath that of a royal like Harry and his wife, Meghan. In fact, a lot of people can't believe that they've even entertained the thought to begin with.
Needless to say, it didn't take long at all for both fans and critics alike to weigh in on the matter. Many of them took to social media to write, "They left the Royal Family to film their life as a reality show. The mind, it boggles," along with, "The Invictus games were created a long time before Harry's Netflix deal. And who cares anyway- and why? There's four fewer Royals to pay for."
Another critic wrote, "They left the royal family because they weren't getting the adoration they seemed to think they'd get from the public, simple as that. But at least by going it alone they can be sure of not having to compete with or share the limelight with the real royals, something they didn't seem too keen on; they get full attention when it's just the two of them and that seems to delight them."
British Royal News: What's Next For Harry And Meghan?
So far both Harry and Meghan have not made any comments about their supposed reality show, what content will be shown on the show, and when it wil debut for that matter. We will definitely update you with all of the latest details as they come in.
In the meantime, let us know what you think with your thoughts in our comments section again. Be sure to catch up with everything on the British Royal Family right now. Come back here often for the British Royal Family news and updates.