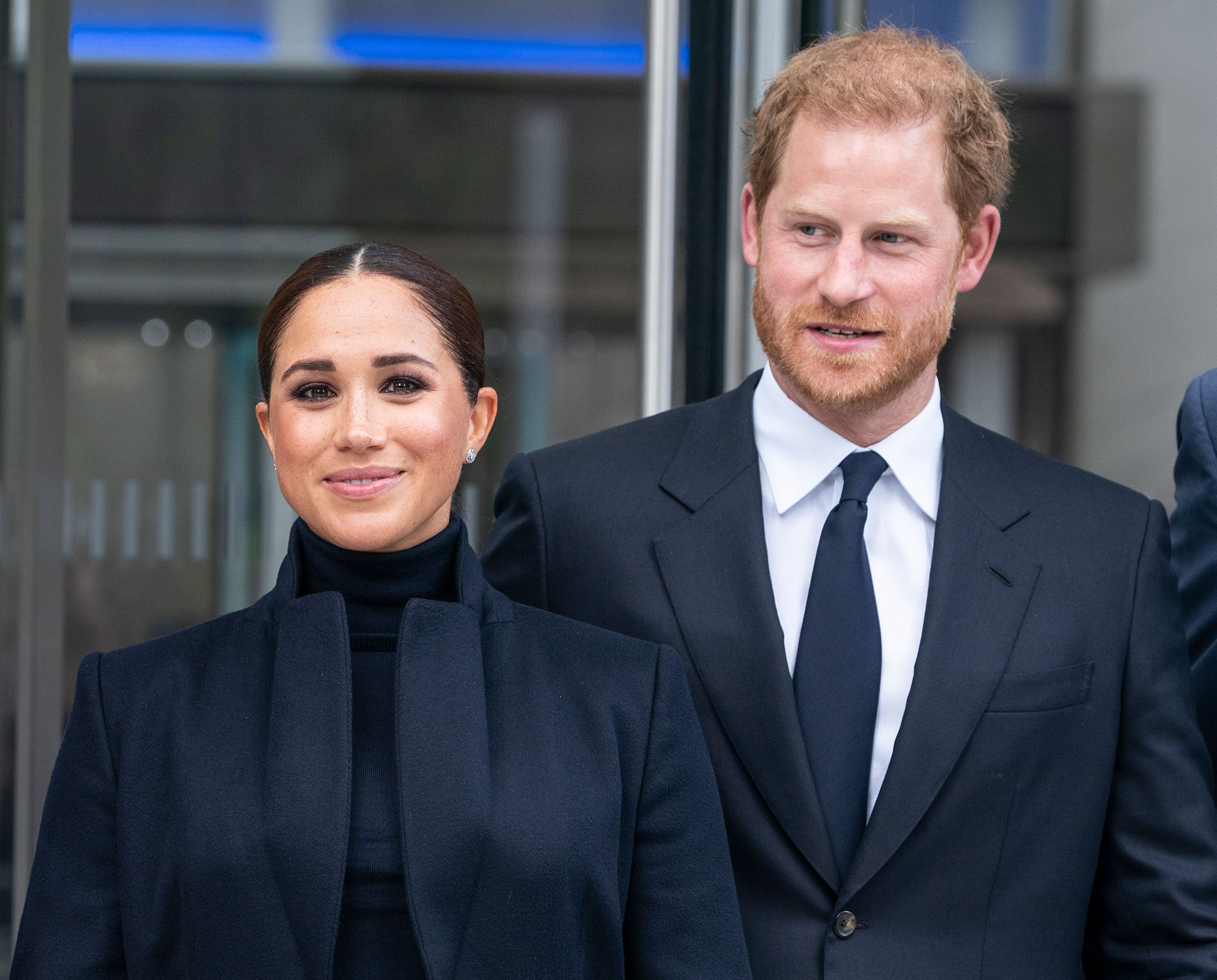 Some said it would never happen, and so it did! There are new reports that say Prince Harry and Meghan Markle secretly met with Queen Elizabeth at Windsor Castle while they were en route to Holland. The Duke and Duchess of Sussex were spotted at Windsor, but without their two children Archie and Lilibet, who were left back at home in California. There was some earlier criticism over Harry and Meghan's decision not to attend Prince Philip's memorial service back in March but instead have opted to go to Holland for the Invictus Games instead. Here's what you need to know.
Prince Harry And Meghan Markle Secretly Meet With Queen Elizabeth
Harry and Meghan have supposedly come to the UK to "clear the air" with Queen Elizabeth. The last time that Meghan was on British soil was back in March of 2020 and right before the COVID-19 lockdown and travel restrictions. According to the Daily Mail, Harry and Meghan arrived at Windsor incognito and managed to attend Royal Maundy service as well. It's been said that the couple is also staying at Frogmore Cottage.
Needless to say, many royal critics have taken to social media to weigh in on Harry and Meghan's return back to the UK. Some comments have included, "Well done to Prince Harry & the Duchess for having the courage and strength and risking their lives by going back to that very dark place, the one that treated them so awfully. Hope their private meeting went well," along with, "Sounds as if there was something important HM needed to say to her grandson with nobody knowing until there was an announcement publicly otherwise the children would have been including in a family gathering."
British Royal News: What's Next For Harry And Meghan?
Another critic wrote, "I think they were shamed into making this visit. They couldn't be bothered to turn up for Prince Philip's memorial service and were heavily criticized for that, especially as they had already announced they were both going to the Netherlands for the Invictus Games. Even the Sussexes must have realized how awful that made them look, hence this visit, supposedly private but it looks like they took no care not to be seen."
So far Buckingham Palace has not made any comments about the matter.
In the meantime, let us know what you think with your thoughts in our comments section again. Be sure to catch up with everything on the British Royal Family right now. Come back here often for the British Royal Family news and updates.