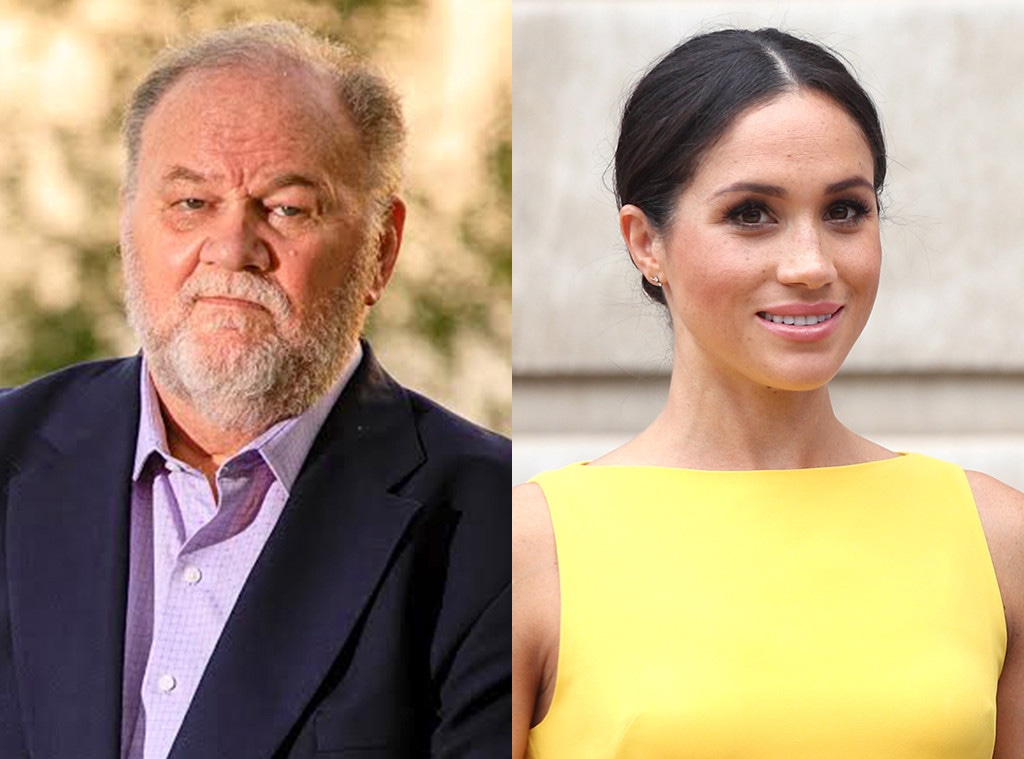 British Royal News says Thomas Markle is slamming his daughter Meghan Markle for her latest move, or non-move, really. Here's what you need to know!
British Royal News: Thomas Markle Slams Meghan Markle For Her Latest Move
Thomas has made it no secret that he thinks it's unforgivable that Prince Harry and his daughter Meghan Markle would skip out on Prince Philip's memorial service. As many fans know by now, the Duke and Duchess of Sussex are hesitant to return to the UK because of security concerns. Harry says that the last time that he was in the UK back during the summer of 2021, he experienced an incident with the paparazzi. And because of that, he doesn't feel comfortable bringing his family, which also includes his two children Archie and Lilibet, back home with him.
That said, Thomas believes that Harry and Meghan should have been at the memorial service no matter what.  Speaking on his YouTube channel, Thomas fumed: "Attending and giving respect and giving God's grace to Prince Philip for a lifetime of service was very important to the Queen, and for them to not show up was a slap in the face to the Queen. It was unforgivable. The British people won't forgive them for that, and they shouldn't. I don't know what the reason was, but there's no excuse at all. It's a slap in the face for the Queen and the British people."
Many critics have commented on the matter with, "Am British. Don't know a single person in my life who even thought about who attended the memorial service, let alone felt a 'slap in the face' from Harry and Meghan for staying with their bebes in California," along with, "I agree I don't know anyone who cares about that fashion parade/ memorial to be honest. We did care about Eastenders not being shown after a whole day of tributes to PP that thousands of us complained to the BBC. The tabloids will certainly be the undoing of the RF."
British Royal News: Harry And Meghan Are Doing Things Their Way
Another critic wrote, "Missing the memorial was unforgivable.. to the man who missed walking his daughter down the aisle because he was embarrassed about his pap pics scam being exposed. Yeah he's blatantly a tabloid press asset just repeating their lines. Does he not have anybody in his life to tell him how awful & pathetic he looks trolling his own daughter? Imagine being in your 70s & this is how you choose to spend your time."
In the meantime, let us know what you think with your thoughts in our comments section again. Be sure to catch up with everything on the British Royal Family right now. Come back here often for the British Royal Family news and updates.