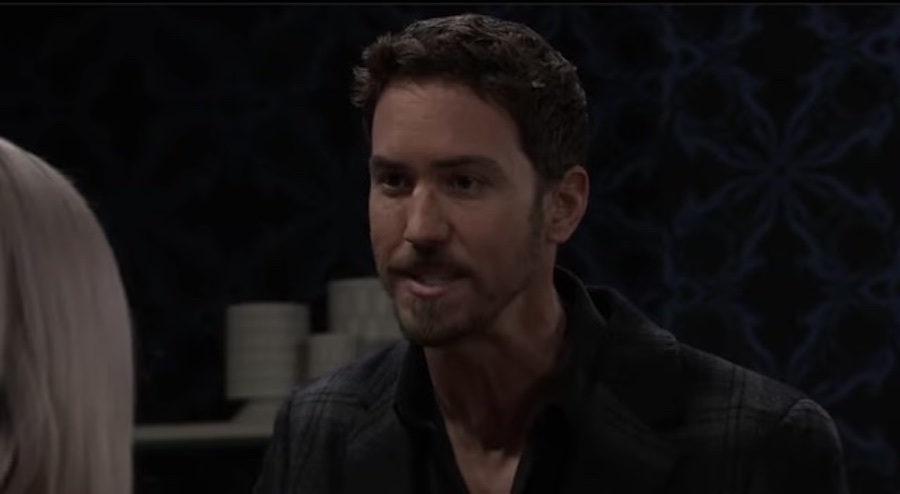 General Hospital spoilers say that for a lot of longtime viewers, they think it's time for Peter August (Wes Ramsey) to meet his fate. While it appears as though Peter and Maxie Jones (Kirsten Storms) want to take their daughter and escape the country, a lot of fans think that there should be an alternate ending to this storyline. Here's what you need to know.
General Hospital Spoilers: Is It Time For Peter August To Die Once And For All?
General Hospital spoilers say that Peter is going to do what it takes to leave the country with Louise and he tells Maxie that she can say her last good-byes to them or leave with them. Of course, Maxie wants to be with her child but is this the right way for Wes to leave Port Charles once and for all? That's what fans can't help but wonder.
Of course, it didn't take very long for General Hospital fans to weigh in on the matter. Many of them have taken to social media to write, "If by Leaving the country means he is gone forever then great. He can make an appearance the day after General Hospital airs its final episode!" along with, "Something about reading how he is still involved in storylines makes my blood boil. They need to get rid of this character. Everytime he dies or is gone they find a way to bring him back. He is NO Stefano Dimera. I don't even find him a villian. I find him to be dead weight on the show."
General Hospital Spoilers: Is Peter Really Leaving For Good This Time?
Another critic put it this way, "I'm aware a mother's love knows no bounds, but would it kill the writers to have scripted scenes over the past 9 months between Maxie and Brooklyn or Nina discussing the toll obsessing over Peter is taking on her and in turn her children….Georgie and James? Maxie acts like she only has one child and it is Louise. Did she stop to think if she goes after Louise and crazy Peter does something to her that she wouldn't be there for her other children?"
And then there was this: "Please let Maxie bring a gun or a knife with her. Peter needs to die once and for all."
Of course, General Hospital fans will have to tune in to find out what will happen next! Let us know what you think in your comments section below. Also, don't forget that General Hospital airs weekdays on the ABC network. Check your local listings for times.
Be sure to catch up with everything on GH right now. Come back here often for General Hospital spoilers, news and updates.