General Hospital News: Steve Burton Shares An Update On What He's Thinking Right Now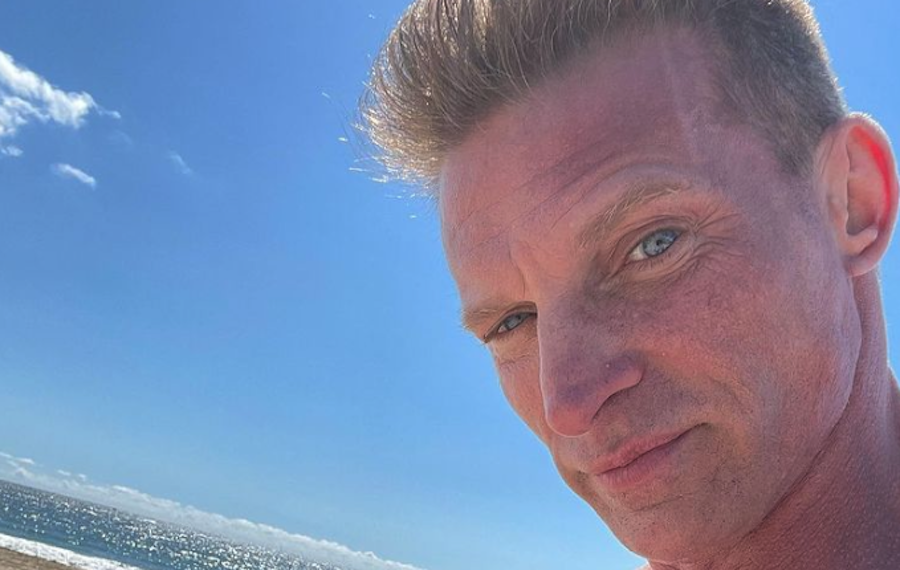 General Hospital spoilers say that he might be gone, but there's no doubt that he'll never be forgotten. Of course, we are talking about actor Steve Burton, who was best known for his role as Jason Morgan on the hit ABC soap. Unfortunately, both Steve and his co-star Ingo Rademacher (ex-Jasper Jacks) were let go from the soap because of their non-compliance of the network's vaccinate mandate, which has prompted a lot of people to wonder what both men are up to today. Luckily, Steve has shared an update on what he's thinking right now. Here's what you need to know!
General Hospital News: Steve Burton Shares An Update On What He's Thinking Right Now
Steve took to his Instagram account to share another shirtless selfie on the beach (something that a lot of his fans are accustomed to these days) and captioned it with, "Gratitude unlocks the door to contentment. Have a great day."
Of course, it didn't take very long for his fans and followers to comment on the matter with, "Would you consider going back to work now that mandates are being lifted? Either way, no one would judge you. Thanks for standing up for your rights and giving all of us like you a public voice!" along with, "Nice seeing you here! Miss you on GH. Please come back. Sonny has lost it. BTW Steve isn't it amazing how the science has changed with poll numbers going down. I hope you and Ingo win."
General Hospital News: What's Next For Steve?
Another fan wrote, "Steve Burton is on fire as usual. But I gotta see that Jason Morgan is definitely missed on General Hospital. The soap just isn't the same without you! It seems like Jason is completely lost. I have a feeling that if Jason were still on the show then Carly would be running into his arms right about now. That and hopping into bed with him. The writers surely missed a golden opportunity here, it's just a shame that they won't listen to the fans!"
Of course, fans will have to keep tuning in each and every day to find out what will happen next! Let us know what you think by leaving us a line with your thoughts in our comments section below. General Hospital airs weekdays on the ABC network. Check your local listings for times.
Be sure to catch up with everything on GH right now. Come back here often for General Hospital spoilers, news and updates.