The Bold And The Beautiful Spoilers Tuesday, September 26: Finn Puts Liam On Notice, Carter Issues A Warning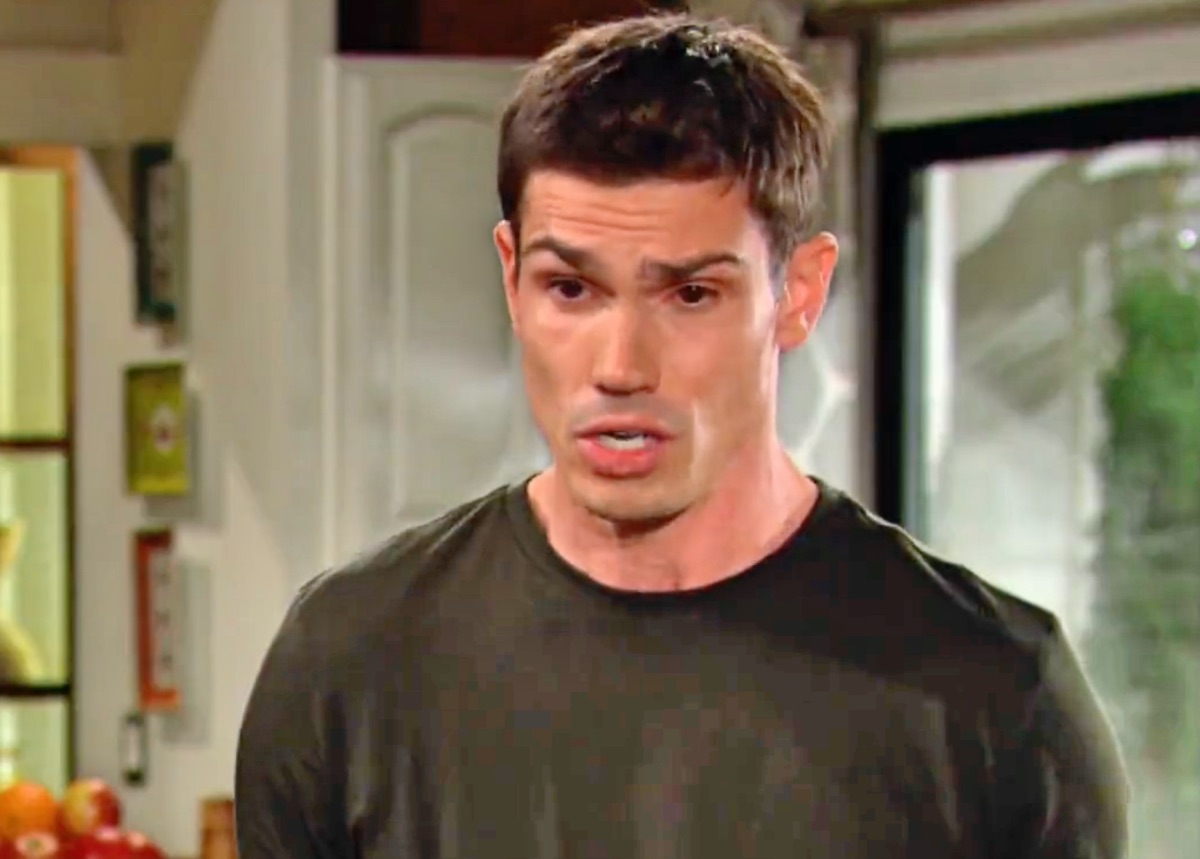 The Bold And The Beautiful spoilers for Tuesday, September 26 indicate that John "Finn" Finnegan (Tanner Novlan) is facing pressure from all sides and Liam Spencer (Scott Clifton) is just adding to it.
Finn will put Liam in his place once again, will it do any good? Meanwhile, Carter Walton (Lawrence Saint-Victor) will issue a warning to Ridge Forrester (Thorsten Kaye).
Bold and the Beautiful Spoilers Highlights
The Bold and The Beautiful spoilers reveal that Finn knows without a shadow of a doubt that Liam is after his wife. Liam has told Finn that he is still in love with Steffy Forrester (Jacqueline MacInnes Wood) and wants her back.
Finn has warned Liam to back off. However, now that Steffy has left town, Liam has even more of a chance to make a play for her.
Finn cannot even go visit Steffy for the fear of Sheila Carter (Kimberlin Brown) will follow. Of course, Liam is using this to his advantage and likely taking off to see Steffy whenever he gets the chance to run to her.
Finn is tired of telling Liam to stay away from his wife. What more can he do unless he gets rid of Sheila because Liam isn't about to listen?
B&B Spoilers:  John Finnegan Is Fed Up
Finn knows that Liam isn't going to back off from trying to sabotage his marriage. Liam can act concerned all he wants but he knows that Steffy is just fine overseas with Taylor Hayes (Krista Allen). Liam can talk to his daughter over the phone and video chat just as Finn does. Liam has no business talking to Steffy at all.
Finn will corner Liam and put him in his place once again. Finn is sick of the mind games and the plays for his wife. Finn is determined to get rid of Sheila and get Steffy back home.
Just because Liam was ready to throw away his marriage to Hope does not give him the right to try and come between Finn and Steffy. Liam needs to back off once and for all.
The Bold And The Beautiful: Carter Walton Issues A Warning
Carter is the first to recognize Eric Forrester's (John McCook) contributions to Forrester Creations. However, this face-off on the runway that Ridge has agreed to may not be a very good idea.
Carter has looked at Eric's designs and these are some terrific dresses. Eric has always been a legacy in design but will his legacy collection outshine the current head of Couture?
Eric may be nearing retirement and Ridge may be humoring his father but Eric is nowhere near as down and out as some people seem to think.
Will Ridge have to eat his words when it comes to the showdown with his dad? Will Eric's design wow the buyers much more than Ridge thought he could at this stage in his life?
Be sure to catch up on everything happening with B&B right now. Come back here often for The Bold and The Beautiful news and spoilers.