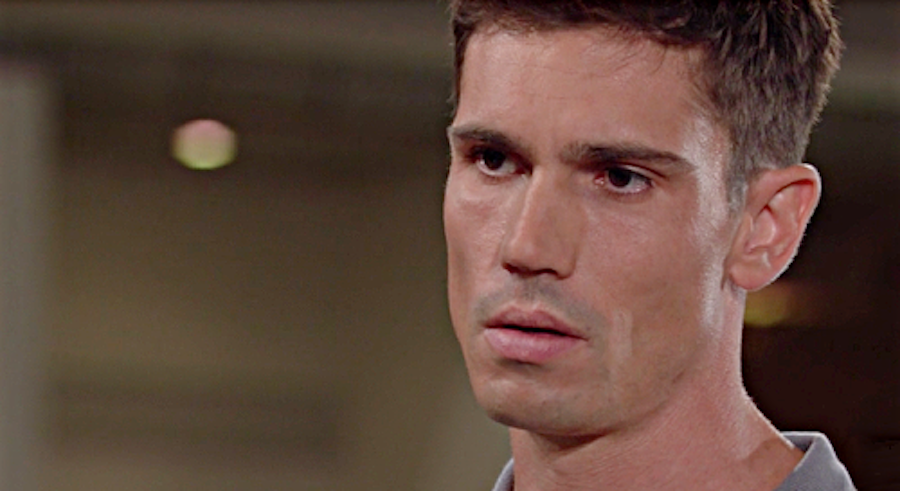 The Bold and the Beautiful spoilers say that Finn might be a successful adult in his own right, but it seems like he's still a little boy trapped inside a man's body. At least, that's what it looks like from the inside out as Finn is still struggling to let go of the two mother figures in his life: his biological mother Sheila and his adoptive mother, Li. Here's what you need to know.
The Bold and the Beautiful Spoilers: Finn's Mommy Issues
As many The Bold and the Beautiful fans know, Finn wants to have Sheila back in his life. He thinks that she deserves a second chance, despite all of the things she's done in the past, including nearly killing him and his partner, Steffy Forrester. But because Finn is so adamant in allowing Sheila around his children, Steffy Forrester packed up her bags and left. The only way she is going to feel safe is if she has a body of ocean between her and Sheila.
Well, Li has every reason to be concerned about all of this as she thinks that Sheila has somehow managed to get inside Finn's head and brainwash him. That's why she's willing to do something about it.
The Bold and the Beautiful spoilers say that Li thinks that the only way to solve a problem like Sheila Carter is to simply get rid of her. She thinks that Finn might have made a mistake by not allowing her to die after she suffered her heart attack. If it were up to Li, she would have gotten rid of Sheila a long time ago.
The Bold and the Beautiful Spoilers: What's Next For Finn?
That said, it seems like Finn is stuck between the two most influential women in his life. But at his age, should he really be dealing with all of these mommy issues? Why does he desperately want Sheila in his life when he's supposedly happy with partner, Steffy? Having another mother who is willing to commit murder is not good, either. At this point, Finn's got to do something about both of them before it's too late.
The Bold and the Beautiful fans will have to tune in every day to find out what will happen next. In the meantime, let us know what you think by leaving us a line with your thoughts in our comments section below. The Bold and the Beautiful airs weekdays on the CBS network. Check your local listings for times.
Be sure to catch up with everything on B&B right now. Come back here often for The Bold and the Beautiful spoilers, news and updates.