General Hospital News: Disturbing Details About Nancy Lee Grahn And Ingo Rademacher's Feud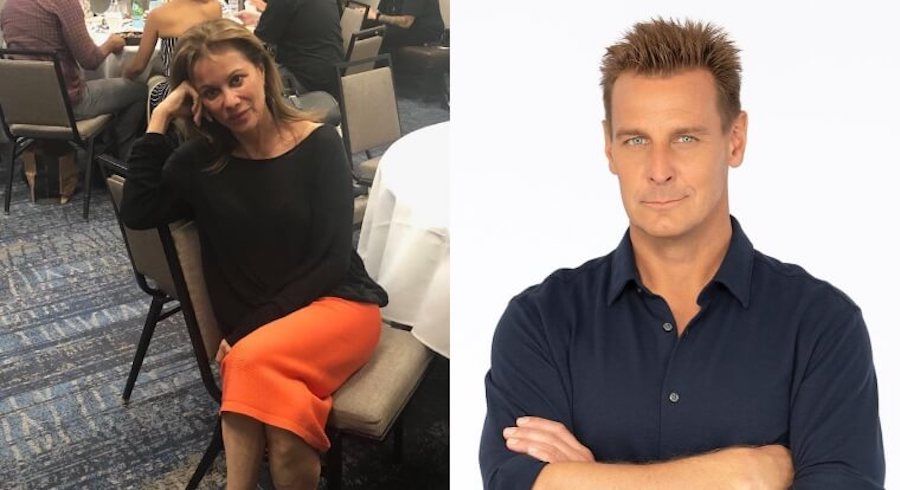 General Hospital fans know that there's always a lot of drama in store on an everyday basis in this fictional town of Port Charles. Not a day goes by that someone one is being held captive, has a brain chip inserted inside him (remember Drew Cain/Jason Morgan the storyline?) or when someone is falling off a cliff in Nixon Falls. Well, off screen it seems like the drama is just as juicy. Here's why.
General Hospital News: Disturbing Details About Nancy Lee Grahn And Ingo Rademacher's Feud
While it might seem like a lot of General Hospital co-stars do get along, there were two that had a very hard time seeing eye-to-eye. Many fans can recall some disturbing details about Nancy Lee Grahn and Ingo Rademacher's feud from a few years back. It apparently began when Ingo made some comments about their co-star Cassandra James that didn't rub too well with Nancy. Ingo posted a transphobic mean disparaging transgender Assistant Health Secretary Rachel Levine. General Hospital's only transgender star. 
Soon after, Nancy Lee Grahn tweeted in support of Cassandra James, while also telling the social media world that Ingo Rachemacher was off the show. People Magazine later reported that Rademacher's last day on GH was on November 22, 2021.
General Hospital News: Nancy Blocked Ingo On Instagram
In December of that same year, Nancy dragged the actor in one of her tweets. After Ingo announced that he was suing ABC because he thought that COVID vaccine mandate was unconstitutional, Nancy let one rip. She wrote at the time, "When u get hoisted by ur own petard (dragged mercilessly 4 being indefensibly racist, transphobic & anti science) by EVERY major media & social platform who overwhelmingly disapproved of you, you go on #tuckercarlson."
But even before that, Ingo wrote an Instagram post that said, ""No one thinks Chinese Americans are to blame for the Chinese coronavirus. If you don't have the intellectual capacity to understand we are referring to a country and not an ethnicity, I can't help you. You're an idiot."
After that, Nancy blocked him on Instagram. 
Ingo made it no secret that he was disappointed in Nancy for announcing his last airdate to the world. He said at the time  "After having worked with someone for 25 years, you'd think they'd have a little more respect, and have a little more integrity and allow me to make that announcement to the fans."
Watch this space as we have a feeling there is going to be so much more to come. Tell us, what do you think of this story? Drop us a line in our comments section below with your thoughts. Also, don't forget to come back right here for all the latest news and gossip about all of your favorite British royals, Hollywood actors, and reality television stars. We've got you covered.