General Hospital Spoilers: Laura Wright Says She Would Love To Do This Next On The Soap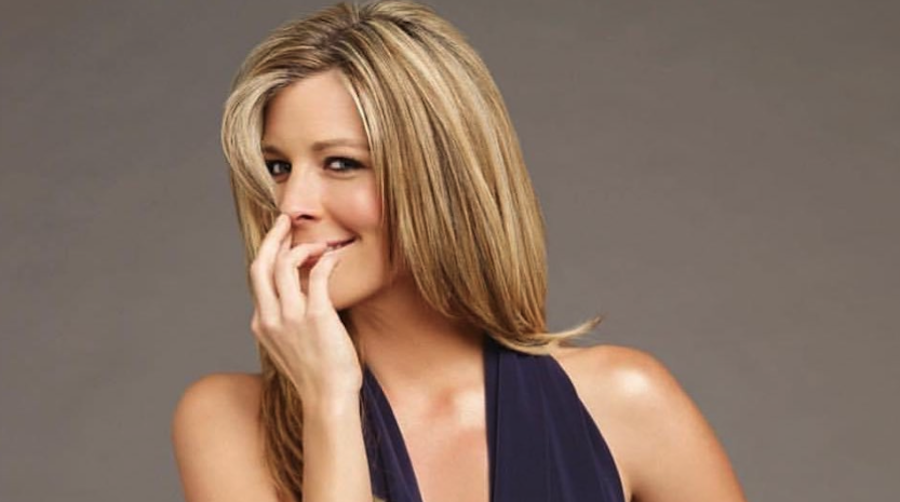 General Hospital spoilers say that you probably think that you know everything there is to know about her, but there's still so much to learn about her, too. Of course, we are talking about actress Laura Wright, who plays Carly Corinthos on the hit ABC soap. She recently opened up about some of her favorite things in an interview with Soap Opera Digest along with what she wants to do next on General Hospital. Here's what she has to say.
General Hospital Spoilers: Laura Wright Says She Would Love To Do This Next On The Soap
While there's no doubt that fans love Laura as Carly Corinthos, she says that she would love to tackle another huge project in the future: producing. She told the publication, "Producer. I don't want to direct or be the EP [executive producer], that is way too much responsibility, but I would love to produce."
Believe it or not, Laura also revealed that she has a special nickname. She said, "ears ago, guys that lived across the hall from me called me Lo. Wes will say to me, 'How is my sweet angel from heaven?' And I'm like, 'Uh, that's really nice that you think that, but just wait [laughs]! Just stick around!'"
When asked what you would never find inside her fridge, Laura said, "I share a fridge with Wes Ramsey [Peter, GH], so there are things in my fridge now that would never have been there before, things that I hate, like olives and rosemary and cilantro. And I hate blue cheese — you will never find blue cheese dressing!" She also added that she loves to "text with Maura West [Ava] all the time — or Cynthia Watros [Nina] to meet up to play pickleball." How fun! Even though these two women sometimes play her enemies on the small screen it seems like off screen they are nothing but the best of friends! It's no wonder that General Hospital fans love Laura Wright so much.
General Hospital Spoilers: Laura Wright Opens Up About Some Of Her Personal Preferences
Let us know what you think in your comments section below. Also, don't forget that General Hospital airs weekdays on the ABC network. Check your local listings for times.
Be sure to catch up with everything on GH right now. Come back here often for General Hospital spoilers, news and updates.