The Bold and the Beautiful Spoilers: Deacon Tips Ridge Off – Brooke's Cheating Drama Enters Next Phase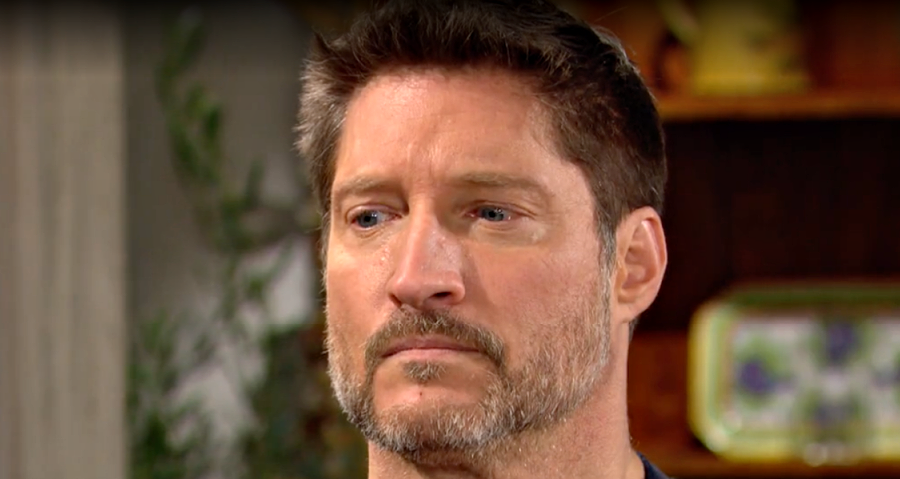 The Bold and the Beautiful spoilers document Deacon Sharpe (Sean Kanan) was handling one problem when another walked in. Ridge Forrester's (Thorsten Kaye) arrival at Il Giordino led to a mistake that Deacon may likely regret.
Ridge fears Deacon. Yes, it is not the other way around. Deacon is annoyed by Ridge while knowing what happened with Brooke Logan Forrester (Katherine Kelly Lang) approximately one month ago at the mansion while her husband was out of town.
Bold And The Beautiful Spoilers – Brooke Logan Forrester Is Powerful
Brooke has caught the eye of countless men through the years. She is a charmer who has fallen in love with various guys. But Ridge is clearly her number one soul mate.
So, where does the above assessment leave Deacon? He knows that they kissed. But that did occur while both were inebriated, with Brooke being more gone than him because she unknowingly drank alcoholic champagne for hours on New Year's Eve.
The powerful pull Ridge has felt toward Brooke led to many marriages and remarriages throughout B&B's storied history. Yet, there was a time when Deacon overwhelmed her with his charm, and then their daughter was born.
Bold And The Beautiful Spoilers – Sheila Carter Knows Too Much
Thankfully Sheila Carter (Kimberlin Brown) only overheard Deacon and Hope Spencer (Annika Noelle) talking about drinking. The eavesdropping sequence at Deacon's employer happened at the bar, with the tells about the kiss and staying over being unheard.
However, Sheila's creepy talk with herself in front of her hotel room's mirror sent shivers down the spines of Brooke fans. Sheila wants Brooke to pay for threatening to cut off her modest connection to John Finn Finnegan (Tanner Novlan) and his family.
So, Sheila can not possibly sit on the information she knows about Deacon being with Brooke. The question is, when and how will Sheila use that dangerous information?
Bold And The Beautiful Spoilers – Ridge Forrester Close To The Truth
Ridge is closer to the truth than he knows. His belief that Brooke was forthright with him and her loved ones is dead wrong.
Deacon's comeback to Ridge's prodding, in asking Kaye's character if he was sure that Brooke felt nothing for him, will not be forgotten. Steffy Forrester Finnegan (Jacqueline MacInnes Wood) has begun an expedition to prove that Brooke cheated with Deacon.
Steffy is projected to obtain that evidence and deliver it to Ridge. Deacon will not be able to deny what happened or his feelings for Brooke. How Lang's character responds will help drive the drama from that point.
This site is a leading source for everything linked to The Bold and the Beautiful. Check back regularly on Soap Spoilers for B&B spoilers and news!