The Young and the Restless Spoilers: Who Falls First At Newman Media – Adam, Chelsea or Sally?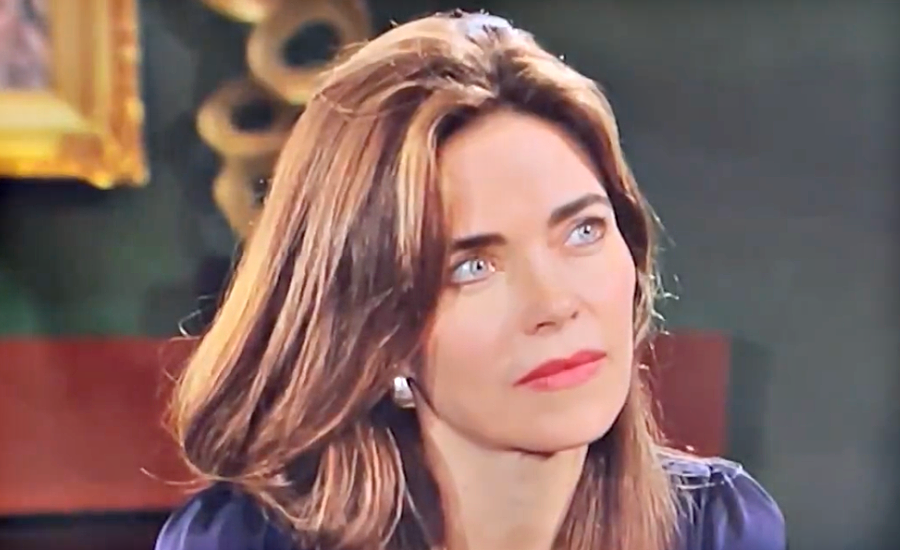 The Young and the Restless spoilers document that Victoria Newman-Locke's (Amelia Heinle) success means that the merged company she heads is set to include a handful of challenging personalities.
Who could be considered a positive addition among the following group? Adam Newman (Mark Grossman), Chelsea Lawson (Melissa Claire Egan), Chloe Mitchell (Elizabeth Hendrickson), and Sally Spectra (Courtney Hope) are all pieces of work in each regard.
Of course, Victor Newman (Eric Braeden) returns to the setting where he infamously ruled for years. He is not included in the referenced group, as his name is on the building and the company itself.
Young And The Restless Spoilers – Upfront Adam Newman Opts Out?
Adam has money. He does not need to work, as is true of all of Victor's financially padded children.
Working under Victoria will push him toward Dastardly Adam, the unseemly figure that Genoa City, Wisconsin residents know so well. His turn to Upfront Adam has made him seem like vanilla, a good ice cream flavor, like chocolate, but hardly compelling in daytime.
An easy course of action, that would allow him to sidestep controversy, would be to opt-out of the merger plan. But Sally is encouraging Adam to go with the flow in anticipation of Victoria's eventual flop.
Sally could be booted out of the company at any moment, as she also answers to Victoria, rather than the man she kissed on more than one occasion.
Young And The Restless Spoilers – Secondary Players Are Easy To Push
Chelsea and Chloe know that they have no power at Newman-Locke. Chloe anticipated Adam fumbling the Newman Media ball in recent weeks.
While the company's acquisition by Newman-Locke was not Adam's fault, Victor did sell it to Victoria, in part, because he feels his youngest son has lost the killer business instinct.
Newman Fashion appears to be a growing revenue source. Victoria is not likely to let it go. However, if she does, then top dollar will be demanded.
Similar to Victor, Ashland Locke (Richard Burgi) has his name on the company. But he is a secondary player to Victoria. A teased secret, if revealed and devastating, could facilitate his ouster.
Young And The Restless Spoilers – Victoria Newman Locke Is Forced Out?
Victor would have no problem taking the helm if he felt Victoria was not fulfilling her duties. Alternatively, this stubborn father and daughter team could look at each other the wrong way one day and end their business relationship the next.
Victoria's hubris is not something that Victor appreciates. If he learns that Victoria lied to him about being in on Billy Abbott's (Jason Thompson) recent scam or Victoria does not implement whatever decision Victor recommends in some other regard, then Newman-Locke could have a new Chief Executive Officer and his name could be Adam.
The Moustache does not like Locke being aside of his name on the digital letterhead. So, Victor could engineer his return to the top spot as well, with his portrait replacing Victoria's as well.
This site is a leading source for everything linked to The Young and the Restless. Check Soap Spoilers regularly for Y&R spoilers and news!