The Young and the Restless Spoilers: Ashland's Future In Doubt – Will Robert Newman Remain On Y&R?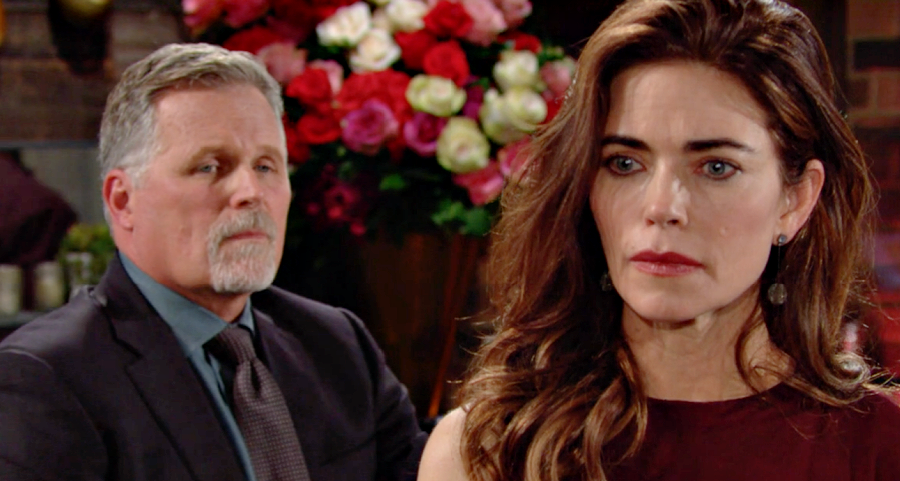 The Young and the Restless spoilers document that Ashland Locke (Robert Newman) is about to have his lie exposed. Michael Baldwin's (Christian Le Blanc) paid recorded conversation with a doctor who has devastating information about Ashland's.
If what Michael documented is true, then Victor Newman (Eric Braeden) will have leverage over his son-in-law. Ashland's future with Victoria Newman Locke (Amelia Heinle) would seem deep in doubt.
The validity of the Newman-Locke merger may also be legally challenged. This is part of what Victor was preparing for when he hired Michael and implied that a storm was coming.
Young and the Restless Spoilers – Robert Newman Stays On Y&R?
There appears to be no information that suggests Newman will be leaving the cast. He just debuted as the recast in this role that was originally played by Richard Burgi (Ashland). Ashland's debut last March was as Tara Locke's (Elizabeth Leiner) husband.
Newman's headshot does not appear on Y&R's online cast page. A simple answer to that omission could be that the staff has not updated the alphabetical listings.
Conner Floyd (Chance Chancellor) debuted last fall. His headshot appears out of alphabetical order at the bottom of the listings. The same was true for other newer cast members until the cast list was updated.
Young and the Restless Spoilers – How Victoria Newman Locke Handles Shocker
Victoria did not like that Ashland withheld backstory information about his identity and the formation of Locke Communications. However, Billy Abbott (Jason Thompson) and Nick Newman's (Joshua Morrow) pleas to her were rejected.
Ashland represented a fresh start. She was caught in Billy's vortex for years. The character Newman now plays provided Victoria with a new outlook and the hope for a brighter future. But is it sustainable?
It would seem hard to imagine that a betrayal of this type, especially when the topic of cancer and past, presumed imminent death was in play, will be brushed away. Victoria deals with humiliation like her father does, as hardcore fans know.
Young and the Restless Spoilers – Ashland Locke Beats The Odds?
Ashland may be able to prove that he had cancer at some point. He may have received a clean bill of health but will say that he did not believe it or that a remission diagnosis was uncertain.
If Ashland admits that he has lied all along, or for the most part, he will be in a weak personal position. But Victoria will still be forced to deal with her merger partner. The developing conflict spells good soap on Y&R.
This site is a leading source for everything linked to The Young and the Restless. Check Soap Spoiler regularly for Y&R spoilers and news!