The Bold and the Beautiful Spoilers: Thomas Is About To Face A Harsh Fallout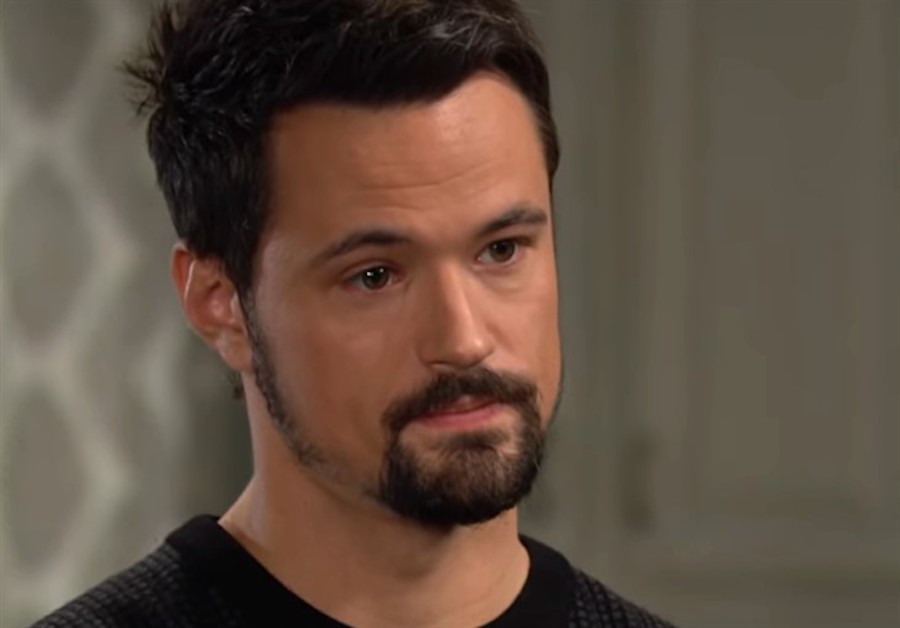 Could this be the end for Thomas Forrester as he knows it? The Bold and the Beautiful spoilers hint that all signs point to a huge yes as life might never be the same for him ever again. Now that everyone knows it was Thomas who had called Child Protection Services over to the Forrester mansion, he's about to face the fallout of his actions. But yet it seems like he's also blaming his sister Steffy Forrester for his behavior, too. Keep reading below for all of the spoilers you need to know.
The Bold and the Beautiful Spoilers: Thomas Is About To Face A Harsh Fallout
Speaking to Soap Opera Digest in a new interview, actor Matthew Atkinson, who plays Thomas Forrester on the hit CBS soap, puts it this way, "Steffy said they needed to get their parents together by any means necessary and for a while, Thomas was hesitant to do that. He was actually taking a backseat to what Steffy was doing. Then, the situation arose where Brooke threatened to call CPS on him. She spent the last six months talking about how he hasn't even changed at all, and every person gets to a breaking point and that was Thomas's."
With that said, it doesn't mean that Thomas can fully justify his actions. Thomas knows what he did was wrong, but Matthew adds, "Here he is telling his son not to lie, and has been open and honest about what he did in the past, which was also wrong, but this was one of those split second decisions. In his mind, he did something wrong but for the right reason, which is to have his family back together again. But he later came to know it was a bad decision."
To make matters worse, Hope Logan now says she wants to take Douglas away from Thomas for good. Matthew says, "Despite the manipulation stuff in his interactions with Hope, he genuinely loved her and he wants to do what's best for her. Of course, he understand why she'd want to keep Douglas away from Thomas and that hurts."
The Bold and the Beautiful Spoilers: What's Next For Thomas?
Of course, fans will have to tune in to find out what will happen next. In the meantime, let us know what you think by leaving us a line with your thoughts in our comments section below. The Bold and the Beautiful airs weekdays on the CBS network. Check your local listings for times.
Be sure to catch up with everything on B&B right now. Come back here often for The Bold and the Beautiful spoilers, news and updates.