The Young and the Restless Spoilers: Abby, Devon, And Chance Stunned – Paternity Switch Sinister Or A Simple Mistake?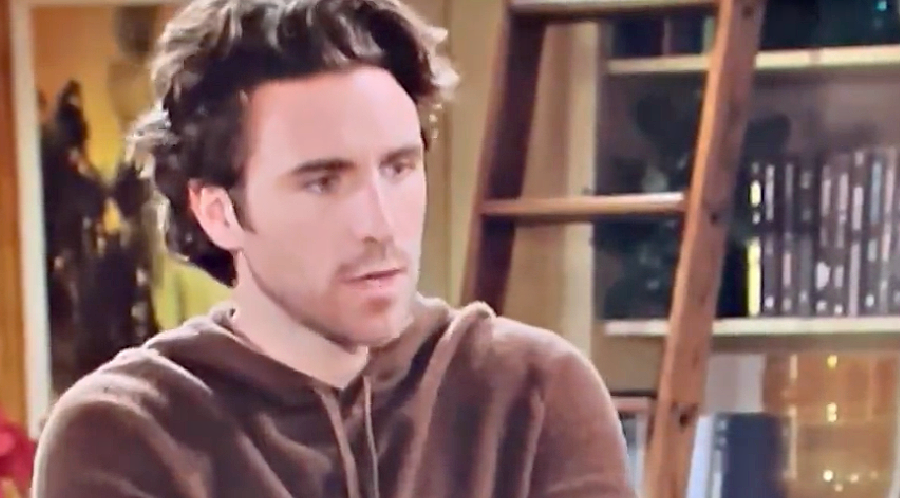 The Young and the Restless spoilers document that the teased paternity reveal stands to impact the Chancellors in potentially disruptive ways. A blood test is believed to be the spark that alters the identity of Dominic Newman Abbott Winters Chancellor's (Rainn and River Ware) biological father.
Devon Hamilton (Bryton James) took a bold stance in asserting his right to have limited custody rights. Abby Newman Abbott Chancellor (Melissa Ordway) never saw that coming. But Chance Chancellor (Conner Floyd) helped his wife understand Devon's perspective because Devon was Dom's assumed genetic father.
However, it appears as though an error or purposeful switch took place that will change Dom's life, along with that of his parents, meaning Abby and Chance.
Young And The Restless Spoilers – If Paternity Change Was A Mistake
Assume no malice. That is hard, considering the characters are living in a soapy world. But let us pursue that path for a moment.
An employee used the wrong sample because it was mislabeled by someone else. The sample Devon volunteered was mishandled, which represented a lapse in judgment and nothing else.
If a simple mistake happened, the focus will be on finding the real dad. If a sinister plot was successfully hatched, then the implication is that someone wanted to control who the biological father of Abby's baby is.
Young And The Restless Spoilers – Assuming A Sinister Plot
An easy villain in this revealed storyline could be Ben Stitch Rayburn (Sean Carrigan). His unusual return to Genoa City, Wisconsin, eventually resulted in Stitch kidnapping Mariah Copeland (Camryn Grimes).
Stitch was suffering from mental illness. Connecting his kidnapping plan to him switching paternity samples makes sense.
In Stitch's scattered mind, he would have been righting the wrong his son, Max Rayburn (Jared Breeze), exacted in past years. As devoted fans recall, Stitch and Abby's expectant child was miscarried. Ordway's character was intentionally tripped down a flight of stairs.
However, it is also possible that a hidden enemy of Abby's, Chance's, or Devon's behaved badly for reasons that are yet to be revealed.
Young And The Restless Spoilers – Dealing With A New Dad
Unless Chance is somehow magically revealed as the dad, which would have involved the use of some previously unknown sample, another man is Dom's dad. So, who could that be?
Writing one of Abby's former boyfriend's back would allow his backstory to be mined. But it would seem more plausible to introduce a new character to the audience, whether that guy remains on the show or not.
But Stitch offers the most believable reveal father, even though his presumed paternity switch would be a very soapy technique. Abby, Devon, and Chance will soon be forced to deal with a completely unexpected scenario that causes intense stress on Y&R.
This site is a leading source for everything linked to The Young and the Restless. Check Soap Spoiler regularly for Y&R spoilers and news!