General Hospital Fans React To Sonny's Meltdown: It's More Than Just A Crisis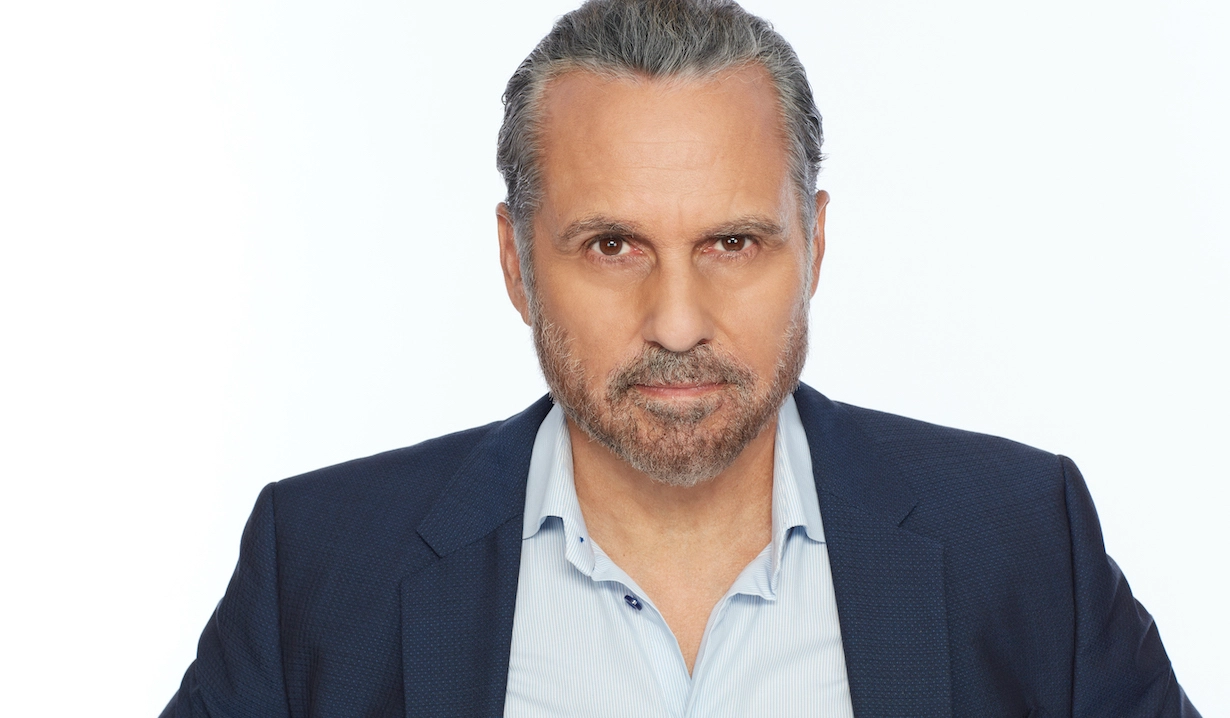 General Hospital spoilers say that Sonny Corinthos' (Maurice Benard) latest meltdown in public is more than just a meltdown. Sure, he's doing whatever it takes to get his wife Carly Corinthos (Laura Wright) back, but in the meantime, his mental health seems to be in a state of disarray, which has many fans worried about Sonny's future. Keep reading below for all of the spoilers you need to know.
General Hospital Fans React To Sonny's Meltdown: It's More Than Just A Crisis
During the latest episode of General Hospital, Sonny tries to rent The Savoy as a way to get Carly back, but Curtis refuses. Curtis tells him that there are other clubs in Port Charles that he can rent, which is when Sonny goes off on him and tells him that no one tells him what to do. That's when both Drew and Nina arrive, and of course, Sonny wants nothing to do with Drew. He tells him that everyone thought he was a better guy when they assumed he was Jason. Nina intervenes and just in time too as Marshall is not happy with the way Sonny treated Curtis and gives him a stern warning. Drew, too, is stunned over the way Sonny had just spoken to him.
Of course, it didn't take very long for General Hospital fans to weigh in on the current storyline, which has Sonny going off the rails. Many viewers took to their social media accounts to write, "I can pretty much see Maurice Benard retiring after the downward spiral Sonny is currently on. This is exactly what he was talking about when he said that he welcomed playing Mike because it was and light work and something different. The latest storyline has him shouting, angry, sad, yelling, throwing barware, etc…it's all too much," along with, "I realize that when somebody is having a bi-polar relapse; it is very difficult for anyone to get through to them. Sonny (in manic-mode) is NOT gonna appreciate anybody (Nina) who dares to insinuate that he's behaving manically."
General Hospital Fans React To Sonny's Meltdown: What's Next?
Another fan wrote, "Sonny's decision to go off his medication makes little sense, but I suppose the writers want to exhibit the depth of Sonny's stress over his broken marriage and his struggle with feelings for Nina. He's also drinking a lot. He's making poor choices."
Let us know what you think by leaving us a line with your thoughts in our comments section below. General Hospital airs weekdays on the ABC network. Check your local listings for times.
Be sure to catch up with everything on GH right now. Come back here often for General Hospital spoilers, news and updates.