Days of Our Lives Stars Brandon Barash and Camila Banus Talk Jabi, Stabi And More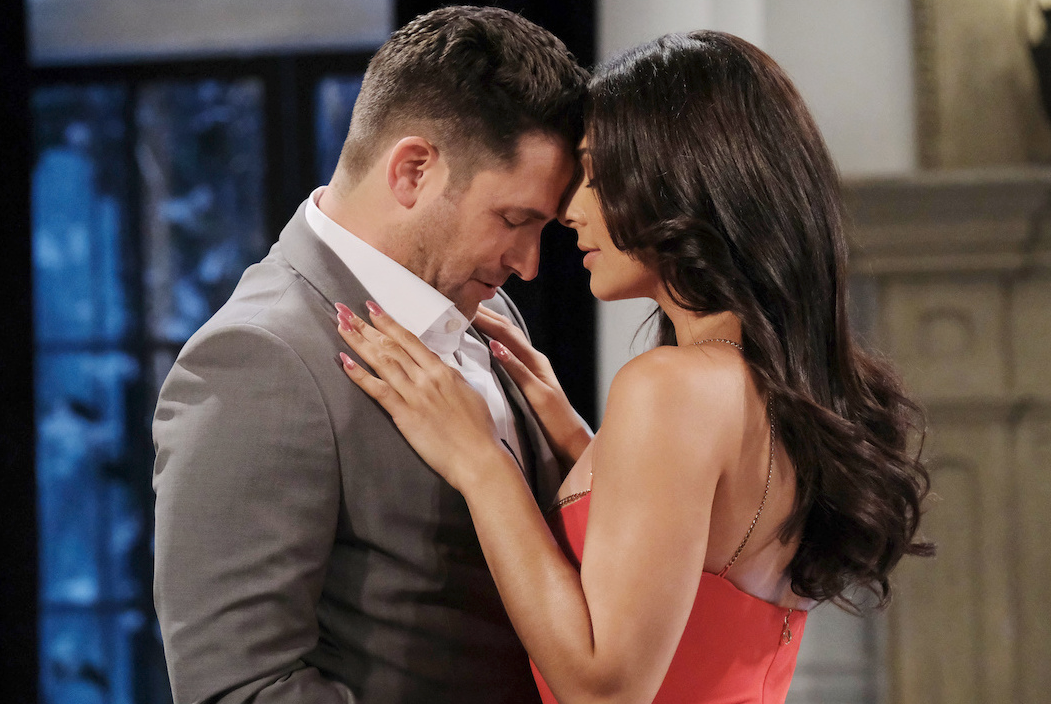 Jabi or Stabi? That's the question that seems to be on everyone's minds these days, and especially for Days of Our Lives fans who have been rooting for both pairings. Luckily, actors Brandon Barash and Camilla Banus recently gave fans a little insight into their characters and the two relationships they've had. Keep reading below for everything you need to know.
Days of Our Lives Stars Brandon Barash and Camila Banus Talk Jabi, Stabi And More
Speaking to Soap Opera Digest in a new interview, both Brandon and Camila were asked about their thoughts on the pairing that was Jabi (Jake and Gabi) and of course, Stabi (Stefan and Gabi). Camila started off by saying, "What I liked about Jabi is that it brought Gabi back down to her realness. She was a little less pretentious, a little more original Gabi. A little more grown-up Gabi. And I think that excited her, and the fact that this was the face of the person that she was still in love with."
Brandon then added, "It was less evil, right? I mean, Stefan and Gabi are conspiring constantly to take over DiMera and possibly the world. Jabi was a little sweeter. It felt a little more grounded, if that makes sense."
Both have also said that they didn't feel any pressure to bring back Stabi a second time around. Brandon explained, " I think the fans responded well to what we did in the past, and again, we're picking up right where we left off for Gabi and Stefan. It's like he never died. We're back to world domination, so for me, that's why I think the fans responded well."
Days of Our Lives Spoilers: What's Next For Stefan And Camila?
Camila then recalled, "We had a scene where Stefan had to give Gabi a foot massage on camera. I couldn't even believe that I could not contain my laughter. I couldn't contain somebody touching me on camera in front of all these people. I got so weird, so shy. I didn't even know who I was. It was just the funniest, strangest, most bizarre thing that's ever happened to me on camera."
With that said, Days of Our Lives fans will simply have to tune in to find out what will happen next! In the meantime, let us know what you think by leaving us a line with your thoughts in our comments section below. Days of Our Lives airs weekdays on the Peacock network. Check your local listings for times.
Be sure to catch up with everything on DOOL right now. Come back here often for Days of Our Lives spoilers, news and updates.