Biggest Soap Troll Props of 2021 — Brook Lynn's Blazer on General Hospital, Blanket Baby on The Young and the Restless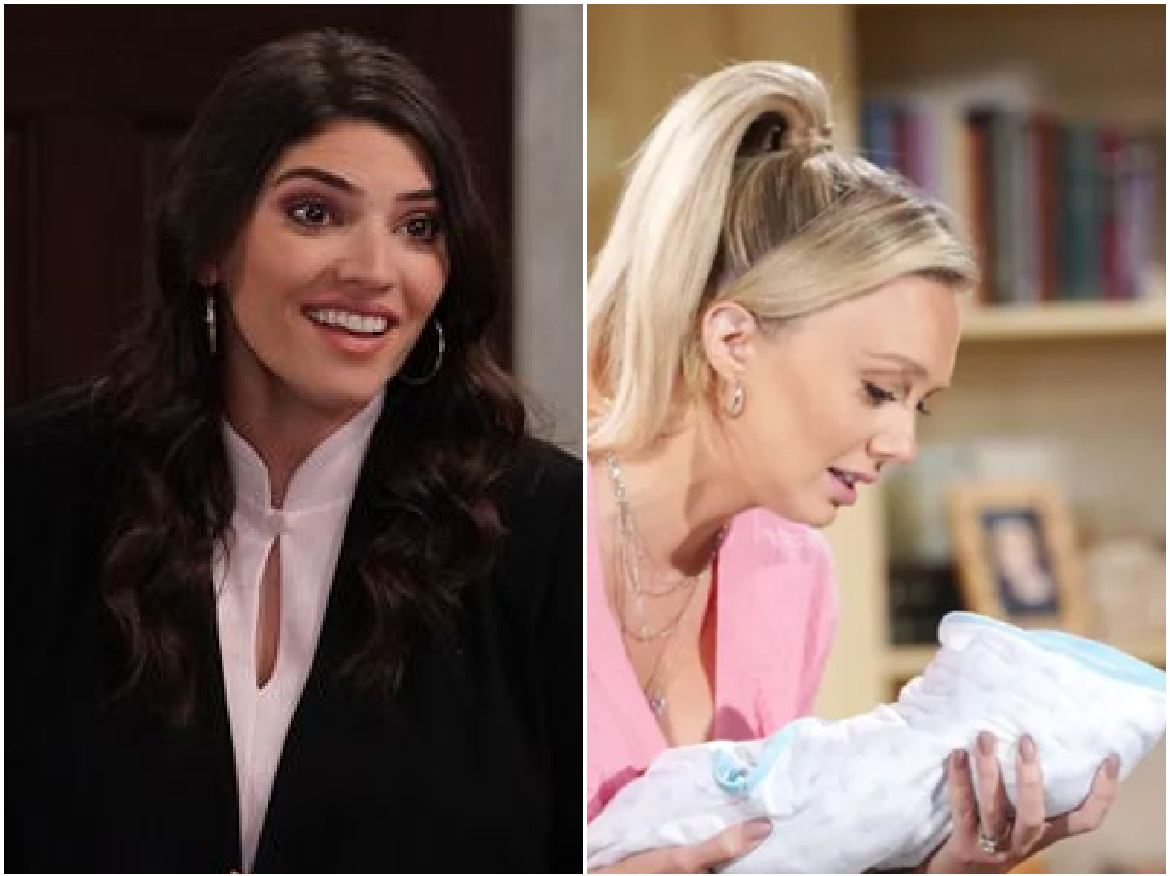 General Hospital and The Young and the Restless seemed to be trolling fans in 2021 with two prop/wardrobe staples that became more ridiculous as the months wore on.
The Young and the Restless Presents Us With A Blanket Baby For Months
No audience member could really get to know Dominic, the baby Mariah Copeland (Camryn Grimes) carried and wanted to call Bowie. He was nothing but a blanket for months with fake baby sounds that made no sense. Everyone that held him didn't look like they were holding the weight of a baby and nothing looked more insane than when Abby Newman (Melissa Ordway) fed the blanket a bottle and you could see the nipple the whole time, something that should have actually been in the baby's mouth.
When the blanket was finally unswaddled and an actual baby was revealed, he wasn't even the newborn we were led to believe he was anymore and already had two front teeth. Way to go on the baby casting, Y&R.
General Hospital's Brook Lynn Won't Go Anywhere Without Her Blazer
It doesn't matter if she is making Charlotte Cassadine cereal for breakfast, heading to the gym, going to her job that's not really a job, stopping by Kelly's, or ending up in a sauna, Brook Lynn Quartermaine (Amanda Setton) won't give up her trusty blazer. Brook Lynn at a fancy gallery opening? Stick her in a blazer. No matter what, it's Brook in a blazer.
And we knew GH was trolling us once BLQ got stuck in that sauna with Harrison Chase (Josh Swickard) with him in nothing but a towel and she still refused to take off her blazer as she whined and complained how hot she was. Come on, what's the joke here at this point?
Even when Brook spent two whole episodes still in her pajamas, she had a robe over herself, making it look like she was wearing one of her trusty blazers. We're sure once Brook Lynn puts on her clothing for the day, the blazer will be with her. Whether it be black, blue, red, or purple, we always know we are going to see Brook Lynn somehow in a blazer. Stay tuned to General Hospital weekdays to see if Brook ever gets a new wardrobe.