General Hospital Spoilers UPDATE Friday, April 14: Family Updates, Mission Requests, Caught In A Quandary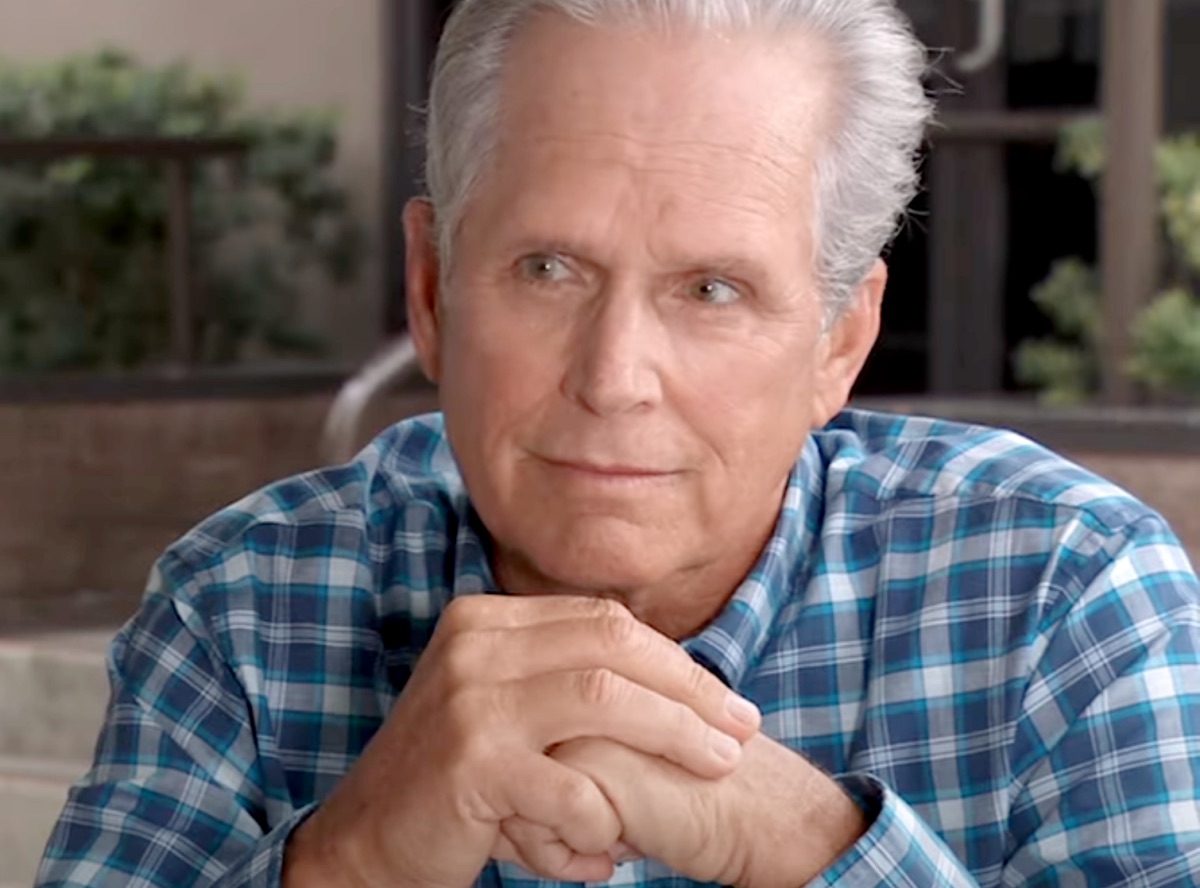 General Hospital spoilers and updates for Friday, April 14 tease family updates, mission requests and someone's caught in a quandary. Gregory Chase (Gregory Harrison) asks his youngest son for an update, Curtis Ashford (Donnell Turner) makes a mission request and Trina Robinson's (Tabyana Ali) caught in a quandary.
General Hospital Spoilers: Brook Lynn Quartermaine's Major Decision
Brook Lynn Quartermaine (Amanda Setton) makes a major decision and calls someone with a critical mission for them and says they have to accept it. She and Sasha Corbin (Sofia Mattson) just promised Willow Tait (Katelyn MacMullen) to get a wonderful wedding together for her on very short notice. Chances are, she's calling Maxie Jones (Kirsten Storms) the miracle worker to get the wedding planned, although she'll be distressed.
Maxie, like everyone else will be distressed about Willow losing her chance to live if Liesl Obrecht, (Kathleen Gati) who's been kidnapped, isn't found. She knows Liesl vanished from the vanishing cabinet, but finding out Victor Cassadine (Charles Shaughnessy) has her isn't helping!
GH Spoilers: Family Updates
Meanwhile, elsewhere, Gregory asks Harrison Chase (Josh Swickard) for an update-he assumes it's good news, isn't it? The Chase-Finn family will be talking about updates when Dr. Hamilton Finn (Michael Easton) puts their dad on the spot. Greg's been suffering from a possibly terminal disease and leaving his family out of the loop-but Alexis Davis (Nancy Lee Grahn) may have interfered again, telling Finn what he said. Greg was very angry about her snooping into his health and telling Finn she thought he was drunk-she may have told Finn after Greg admitted he was sick. It wouldn't take much for Finn to look in the GH computer systems and pull up his dad's file, if he's been seeing someone there.
General Hospital Spoilers: Great Advice
At The Invader office, Sam McCall (Kelly Monaco) is giving her mother some great advice. She looks at Alexis and asks her why she can't just let this go? She has to be talking about her mother's latest codependent savior obsession, Gregory Chase. If he wanted her help he would ask her, it sounds like she's reliving her guilt not being able to save her last boyfriend.
Dr. Neil Byrne (Joe Flanigan) had died in Alexis' bed, and even though she knows now it had nothing to do with her and it wasn't her fault, she still harbors guilt. Maybe if she hadn't gone to sleep she could have stopped Harmony Miller (Inga Cadranel) from sneaking into their bedroom and giving him that injection of drugs.
GH Spoilers: Mission Requests
Back at General Hospital, Curtis makes a mission request to Port Charles Police Commissioner Jordan Ashford (Tanisha Harper). It sounds like he wants her to let him be part of the search for the missing Trina, who's on The Haunted Star, having stowed away. He promises Jordan they will not see him coming, indicating a very covert search method. Jordan's first inclination may be to turn him down as a civilian, but she may think better of it. That's what broke them up to begin with, her not letting him help when TJ Ashford (Tajh Bellow) was kidnapped by Cyrus Renault (Jeff Kober) because he was a civilian and not on the force.
General Hospital Spoilers: Warnings And Threats
Back on The Haunted Star, Victor makes a threat, telling someone there will be dire consequences. Spencer Cassadine (Nicholas Alexander Chavez) had grabbed a knife and put it to Liesl's throat. Victor's henchmen now surround them, his bodyguard Ambrose (Charles Ambrose) and henchman Watkins, aka Sammy Tagilatti (Billy Gallo) have their guns pointed at Spencer's head.  Victor had wanted Liesl to help him with a serum to inoculate those on board with a vaccine against a pathogen he intends to release.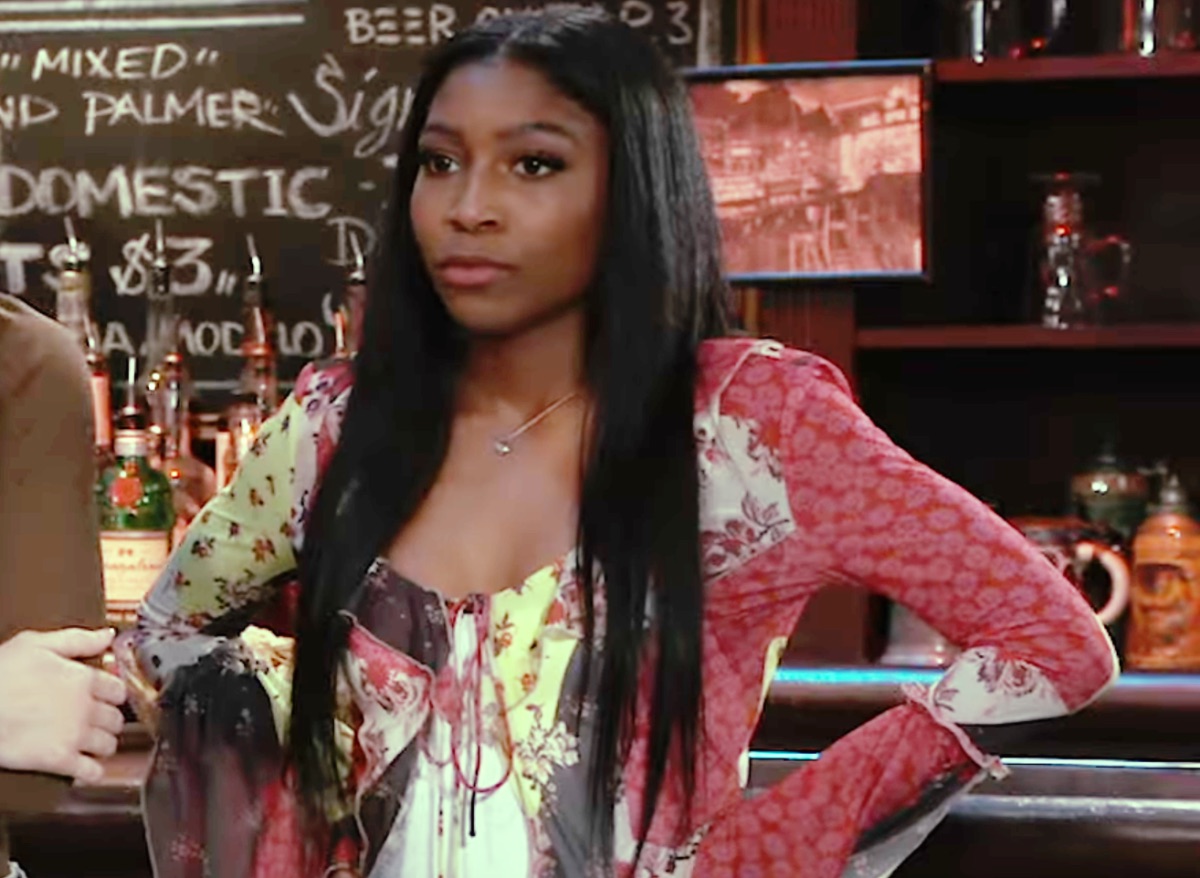 The pathogen is locked in some old bunkers of Mikkos Cassadine's (John Colicos) whose coordinates are engraved on the Ice Princess diamonds on the necklace. Spencer won't stand down, he's creating a diversion to give Trina time to get into the radio room, call for help, and get back in the stateroom.
GH Spoilers: Caught In A Quandary
Meanwhile, Trina is at the door of the radio room in the dark, asking herself "now what". She'd been waiting for Spencer to create that diversion, which he's presently doing. Somehow, it looks like she manages to get a call out to her mother – there are old landline phones attached in the room. She's looking for a radio to put out an SOS, much less traceable than a phone line. However, she has to do what she can, and the old style phones may be the only way she can get a message out.
General Hospital Spoilers: Portia Robinson's Beside Herself
Back at GH, Portia Robinson's (Brook Kerr) beside herself when apparently a call gets through to her from Trina. She's excitedly running with her phone, telling her to hang on, help is on the way. Perhaps she's trying to get a quick phone trace before Trina hangs up, but it may be untraceable.
Trina doesn't seem to be the most ship worthy person in the world, Spencer having corrected her on her terminology. She may not know coordinates are needed to find them out on the high seas, or what they are if she did overhear a conversation with them mentioned.
GH Spoilers: Spencer Cassadine Buys Time
Meanwhile, back in The Haunted Star's dining room, Spencer is acting like a full blown evil Cassadine as he continues to hold a knife to Liesl's neck. He shouts, "no Obrecht, no plan" and it sounds like either he's blackmailing Victor or he's playing along to buy more time for Trina. He could be threatening Victor with not going along with his plan if he doesn't release Obrecht, or he could be playing along as an evil Cassadine.  Either way, back at home, Willow may not make it if Liesl doesn't get back to donate her bone marrow.
Be sure to catch up on everything happening with GH right now. Come back here often for General Hospital spoilers, news, and updates.