Days of Our Lives Spoilers: Fans Speak Out About The Twist In Craig's Affair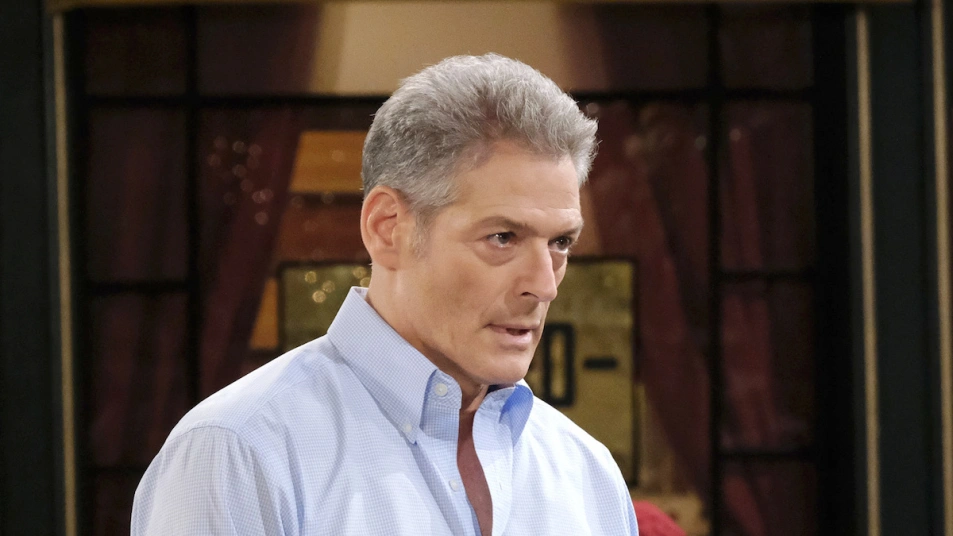 Days of Our Lives spoilers say that Nancy (Patrika Darbo) had a very good reason to run to Salem after realizing that the state of her marriage was in disarray. That's because her husband Craig (Kevin Spirtas) has been having an affair behind her back. And apparently, he hasn't been having an affair with just anyone, but a man, which has certainly put a twist into this cheating story. And of course, DOOL fans have a lot to say about it. Keep reading below for all of the spoilers you need to know.
Days of Our Lives Spoilers: Fans Speak Out About The Twist In Craig's Affair
Days of Our Lives spoilers say that Craig was recently caught speaking to his "mistress" on his phone by none other than his daughter, Chloe Lane (Nadia Bjorlin). Of course, she wants to know who this person is and why her father is breaking her mother Nancy's heart after so many years of marriage together. However, little does Chloe know that Craig is actually having an affair with another man.
Speaking to Soap Opera Digest in a new interview, Kevin Spirtas described Craig's new storyline as "groundbreaking." He said, "It's a very uncommon story to see in daytime, but not in the world today. What's so interesting about playing this particular turn in Craig's life is that it's not a difficult choice to navigate. What's amazing to me is that they were able to create this story out of a 30-year relationship between Craig and Nancy. We'll see Craig moving through this story and showing off his commitment to himself, his peace of mind and his integrity. So that's something I've really gotten to enjoy playing a lot."
Days of Our Lives Spoilers: What's Next For Craig?
Needless to say, Days of Our Lives fans have had a lot to say about this on social media. Some comments have included, "I'm a long time viewer, loved Craig and Nancy back in the day too. However, speaking as a gay man, I'm all for it. This is true to life, older guys come out later in life after being married to women, it happens. I don't think it diminishes their love story in any way, just expands upon it," along with, "It also speaks to the new (and IMO unfortunate) trend to cast out gay men only as gay characters, and cast every conceivable thing as only playing their exact self/type. I really hate that. But there is obsession with realism/naturalism these days, compounded by political correctness. All that said, it will probably the great material for all involved, and I am going to tune in!"
Another fan said, "I have gay siblings whom I love dearly and I'm sure they would agree that if Craig knew he wanted to be with men years ago but lied about it by omission, then it would certainly diminish their love story. If he's just now realizing and accepting his same sex attraction, then I can definitely understand."
Of course, fans will have to tune in to find out what will happen next! In the meantime, let us know what you think by leaving us a line with your thoughts in our comments section below. Days of Our Lives airs weekdays on the NBC network. Check your local listings for times.
Be sure to catch up with everything on DOOL right now. Come back here often for Days of Our Lives spoilers, news and updates.