The Bold and the Beautiful Spoilers: Krista Allen Takes Over Taylor Hayes Role – Hunter Tylo Out, Ex-Days Star In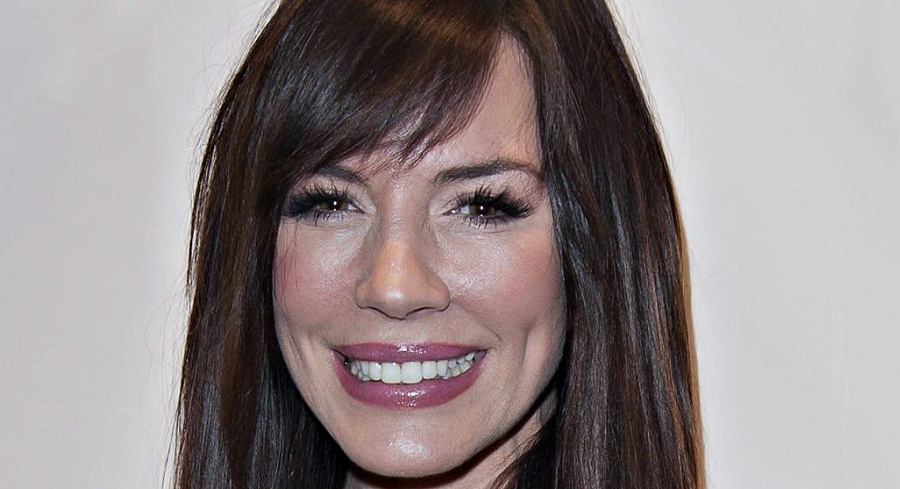 The Bold and the Beautiful (B&B) spoilers reveal that the show has recast Taylor Hayes, so Hunter Tylo is out and ex-Days of Our Lives star Krista Allen is taking over. According to EW's inside source, B&B reached out to Hunter Tylo about reprising the role, but they couldn't get her back for another stint.
Although the show has tried to explain away Taylor's absence in recent years, it's becoming harder and harder to do. Taylor loves her kids and would want to be there for them – both in good times and bad.
It's just tough to buy that Taylor would be MIA when her children are facing things like drug battles and life-threatening brain issues. Naturally, fans want to see Taylor around for things like weddings, parties and grandma bonding time as well.
Taylor missed Steffy and John "Finn" Finnegan's (Tanner Novlan) nuptials, but at least she'll have the opportunity to hold and get to know her grandson.
Hayes Forrester Finnegan (Piper Harriot) was named after Taylor, so it should be a special moment when we finally see her cuddle that sweet baby boy.
Of course, there's the potential for Sheila Carter (Kimberlin Brown) to battle some grandmother jealousy and wreak havoc, but Taylor will no doubt fight back!
It's easy to imagine quite a feud erupting between Taylor and Sheila, so that's something to look forward to.
Krista Allen played Billie Reed on Days of Our Lives in the '90s, so she knows her way around a soap set and should be able to find her daytime groove again.
Since Allen begins filming on October 28, it won't be long until viewers get their first glimpse of her as a Taylor Hayes recast.
The Bold and the Beautiful spoilers say Taylor will resurface shortly before the holidays, so look for Allen to make her debut on December 10. It'll be nice to have this character back in the mix, even if some fans are disappointed about Hunter Tylo bowing out.
Since Tylo clearly wasn't interested, we should give Allen a warm welcome and see what she has to offer. We'll provide updates as other B&B news emerges.
Are you excited about Krista Allen becoming the new Taylor Hayes recast?
Stick with Soap Spoiler for all the hottest Bold and the Beautiful spoilers, news and updates!