General Hospital Spoilers: Vanessa Marcil Teases A Reunion With Maurice Benard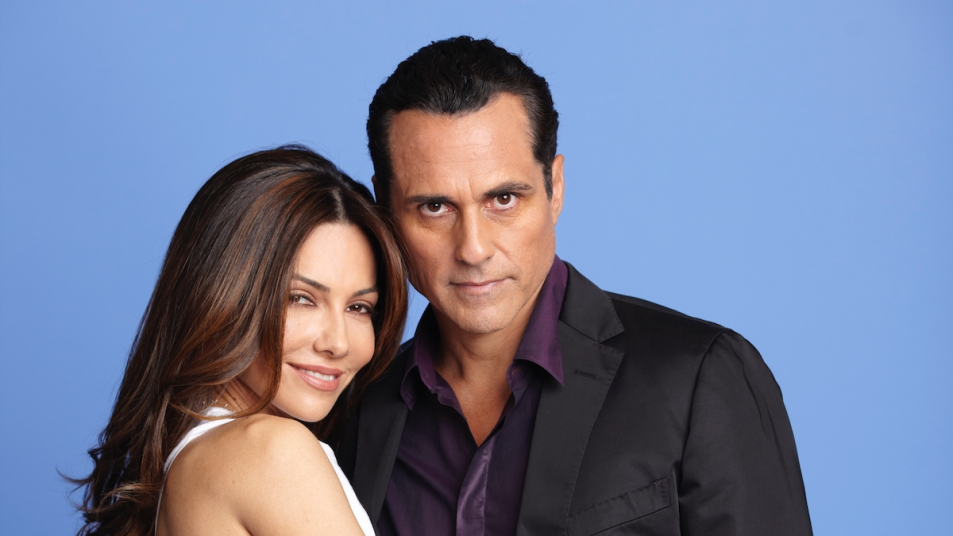 Now this is the moment that a lot of fans have been waiting for! General Hospital alum Vanessa Marcil, who was best known for her role as Benda Barrett on the hit CBS soap, has taken to social media to tease a very special reunion with her former co-star Maurice Benard (Sonny Corinthos). And while there's no doubt that fans would love to see Sonny and Brenda get back together again on the small screen, Vanessa actually hinted that she wants to be on Maurice's YouTube channel and mental health series, State of Mind. Here's what you need to know.
General Hospital Spoilers: Vanessa Marcil Teases A Reunion With Maurice Benard
Vanessa took to her social media account to hint that she's ready to go on Maurice's show. Of course, it didn't take very long for Maurice to respond by jokingly writing on Twitter, "what did she say?" Clearly, these two are as close as ever before!
Many fans commented on the possibility of seeing Vanessa with Maurice again with, "Finally I have been waiting patiently for this SOM. Mo and Vanessa together again. Sonny and Brenda forever," along with, "Oh, how I wish Vanessa's Brenda Barrett would come back! Monica would love it! My fav Carly would lose her mind! Nina would end up one traffic light from you know where! Absolutely delicious! And then, there's Dante! I'd love a retcon w/Josh B playing Brenda & Dante's NYC son!!!"
General Hospital Spoilers: Should Brenda Come Back?
As many General Hospital fans can recall, Brenda began her hot and steamy romance with mobster Sonny Corinthos during a time when crime was high on the streets of Port Charles. Brenda and Sonny's hot and passionate chemistry was also one of  the reasons why General Hospital enjoyed some of its highest ratings in the early 90's. 
Maurice Benard, who plays Sonny on the hit ABC soap, says that he would love to see Vanessa back on the canvas. That's because viewers love her so much. He told Soaps in Depth in a new interview, "If I had my say, she would have been back about five years ago. She brings ratings and if you put two and two together, that's four. So, if you bring her back, it's a no brainer."
Let us know what you think by leaving us a line with your thoughts in our comments section below. General Hospital airs weekdays on the ABC network. Check your local listings for times.
Be sure to catch up with everything on GH right now. Come back here often for General Hospital spoilers, news and updates.