General Hospital Spoilers- Valentin On The Hunt For Peter, Warns Maxie She's In Danger!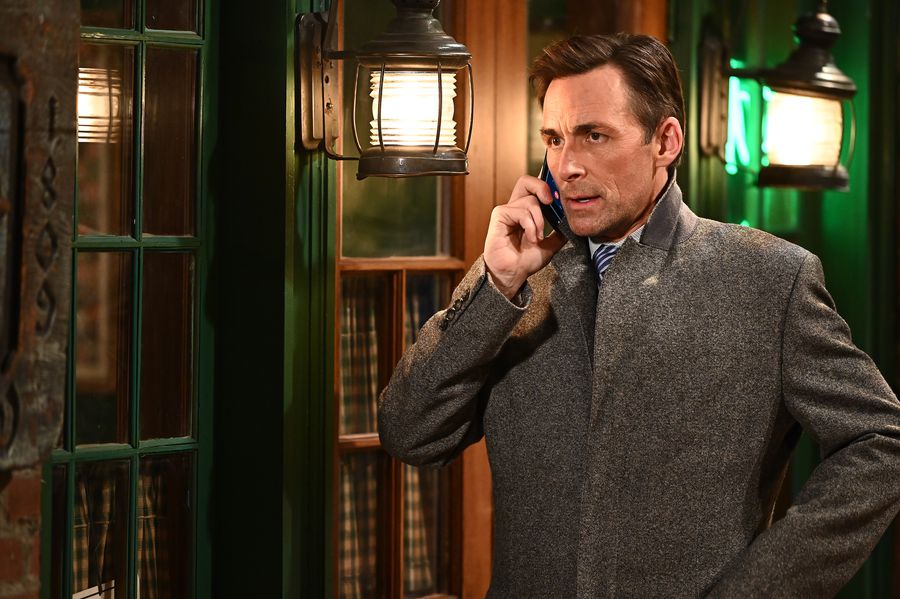 General Hospital Spoilers tease that Maxie Jones (Kirsten Storms) has been sleeping with one eye open for the last several months. She is well aware that Peter August (Wes Ramsey) will be coming back for her and their baby, as soon as he can safely do so. After being missing most of the summer, Peter popped up in Nixon Falls, and almost killed Nina Reeves (Cynthia Watros) and Phyllis Caulfield (Joyce Guy), after Nina betrayed him. Anna Devane (Finola Hughes) and Valentin Cassadine (James Patrick Stuart) were hot on his trail, but Peter got away.
General Hospital Spoilers – Escape in Crete!
Peter managed to get to Crete, where he took control of Drew Cain (Cameron Mathison). Once again, Anna and Valentin were on his trail. But Valentin was taken captive, where he came face to face with Peter. Anna once again thought she had Peter right where she wanted him, but thanks to his control over Drew as well as having Valentin as a hostage, Peter (and Drew) got away. But now Peter had another hostage as well, Dr. Leisl O'Brecht (Kathleen Gati). This brought Dr. Britt Westbourne (Kelly Thiebaud) and Jason Morgan (Steve Burton) into the mix.
General Hospital (GH) Spoilers – Next stop, Cassadine Island
Peter and his hostages are now on Cassadine Island. It is everyone's hope that Peter will be caught there but given his past ability to get away, no one is counting on that happening. Valentin has spoken with Peter while his captive, and his obsession with Maxie is far from over.
Look for Valentin to tell Maxie to be on her guard because if Peter isn't captured, or killed, on Cassadine Island, then his next stop will surely be Port Charles. Maxie has gone to great lengths to hide their baby from Peter, but Maxie herself is also a target. Peter wants Maxie, and as Valentin can attest, he hasn't given up. With Jason, Britt, Anna and Robert Scorpio all after Peter, he should certainly be captured. But as time goes on, that possibility seems less and less likely. It seems as though Peter will be in Port Charles before the holiday gets underway.
What do you think?
Will Peter be captured on Cassadine Island? Or will he make his way to Port Charles? Will he succeed in capturing Maxie? Anything can happen in Port Charles so stay tuned to General Hospital airing weekdays on ABC. And don't forget to check back right here regularly for all your General Hospital news, information and spoilers!