The Young and the Restless Spoilers: Phyllis Recognizes Reality – Jack's Her True Love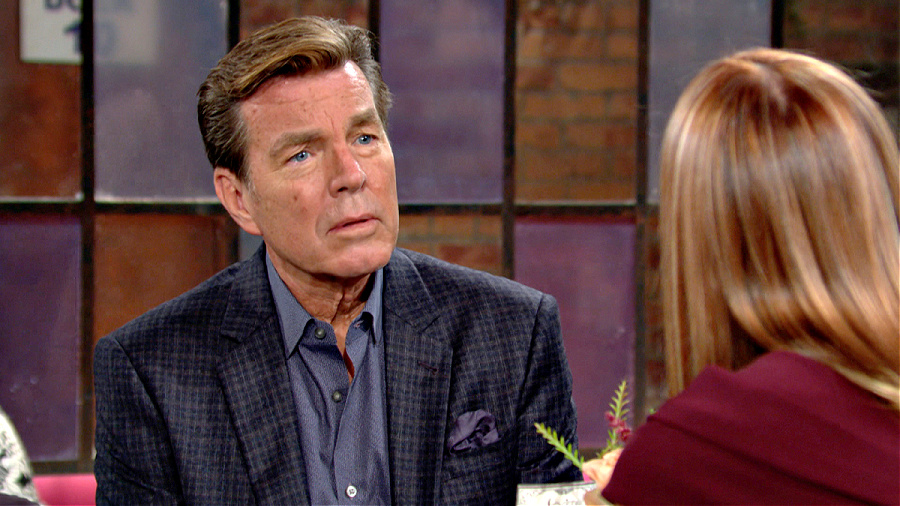 The Young and the Restless spoilers document Phyllis Summers' (Michelle Stafford) recent statement about having Jack Abbott (Peter Bergman) in her heart goes beyond fondness. The more recent half of Phick appears to be recognizing who her true love is.
Nick Newman (Joshua Morrow) is someone who Phyllis has long been deeply attracted to. She and Nick infamously got together during the plot period when Cassie Newman (Camryn Grimes) died. However, multiple editions of Phick have not endured.
Phack and its sequels have not lasted either. But there is a distinct difference between what Phyllis shares with Nick and what she does with Jack.
Young And The Restless Spoilers – Maturing Through The Years
There is a bit of an age gap between Phyllis and Jack. He is somewhat older, which provided a different couple's outlook.
Nick loves video games and has not learned how to avoid being triggered by Newman family issues that often do not directly involve him. Jack loves reminiscing about days gone by and has learned how to avoid being provoked by Victor Newman (Eric Braeden).
It is fair to say that Nick is more mature than he used to be. But Jack has achieved greater stability in many areas of his life except when it comes to love.
Young And The Restless Spoilers – Phyllis Summers Sees The Future
A future with Jack does not have to repeat the pattern of Phick revivals. It also does not have to follow Phack reboots.
Phyllis tried to enter her latest re-connection with Nick from a different angle. Nick attempted to do the same. But he allowed himself to be dragged down by Victoria Newman Locke's (Amelia Heinle) marital decision and Victor's perceived special rules for Adam Newman (Mark Grossman).
Jack has had issues with Ashley Abbott (Eileen Davidson) in the past. But has no current family matters that would impact Phack 2021.
Young And The Restless Spoilers – Who Is Right For Who?
Jack was wronged by Phyllis, which ended Phack. Phyllis realized that Nick was not invested in making Phick work. So she preemptively ended this latest version of their duo.
Phyllis did not see Jack as her true love because she thought Nick held that title. Longtime fans know that Phyllis' three loves were Danny Romalotti (Michael Damian), Jack, and Nick in that order.
Danny never loved Phyllis. Jack and Nick did.
Phyllis' best option for love appears to be Jack. So, both people will soon decide if they are ready to attempt a couple's comeback.
This site is a leading source for everything linked to The Young and the Restless. Check back to Soap Spoiler regularly for Y&R spoilers and news!