General Hospital Spoilers: Carly's Courtroom Rampage, Nina's Love Story Testimony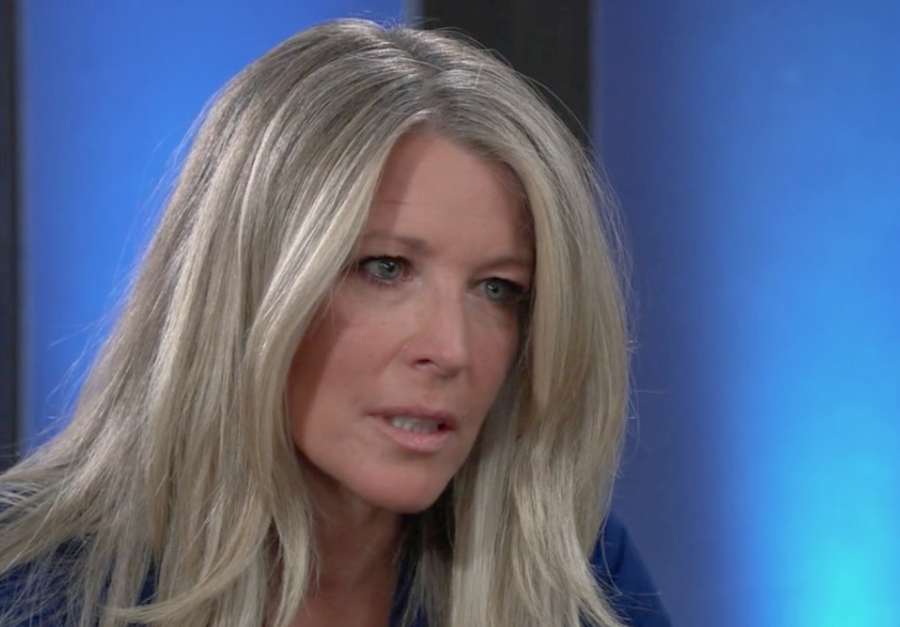 General Hospital spoilers reveal that Nina Reeves (Cynthia Watros) stated that she wouldn't use her romance with Sonny Corinthos (Maurice Benard) in court. However, she could end up changing her mind. Secrets and lies ruined her life and relationships. Nina might decide to get completely honest while on the stand.
Sonny Corinthos' Intention
GH spoilers reveal that Sonny is torn when it comes to Nina. Sonny knows that what Nina did was wrong and so many people suffered due to her deceptive omission. It kept Sonny away from his wife and children for nine months. As fans know, a lot happened during that time, including some dangerous situations related to the mob.
However, a part of Sonny also remembers how "Mike" felt about Nina. So, he will defend the accused, but won't reveal all the details about their time in Nixon Falls.
General Hospital Spoilers: Phyllis Caulfield Torn
It is teased that Carly already senses that something is different about Sonny. Carly knows that there is a portion of Sonny's life that she knows nothing about, which was his time in Nixon Falls. Searching for answers to better understand Sonny's internal turmoil and figure out what he isn't telling her, Carly visits Phyllis Caulfield (Joyce Guy). Carly might not suspect that Sonny is hiding a big secret. Instead, she probably just thinks Sonny is trying to deal with his two lives becoming merged. That would throw anyone off balance.
Phyllis probably won't lie since Carly won't be asking the right questions. However, she might not exactly be forthcoming either.
Nina Reeves' Sudden Honesty
General Hospital spoilers reveal that Nina could realize that all of her secrets and lies have made her life a complete mess. Nina wouldn't be on trial if she were just honest to begin with. This sudden epiphany could lead Nina to tell "the whole truth and nothing but the truth" while on the stand.
Nina could tell the story of how she fell in love with Sonny while he was "Mike" in Nixon Falls. Nina could also explain that "Mike" loved her too, and a part of him still does. It would be compelling for a judge to hear and could help her case. However, there will also be consequences for her brutal honesty.
General Hospital Spoilers: Courtroom Rampage
With how much Carly hates Nina, the bombshell testimony will infuriate her. Carly has tried to stay in control and not murder Nina for her actions. If this flies out of Nina's mouth during the testimony, we expect Carly to completely lose control. How will Sonny deal with Carly's courtroom rampage and Nina's sudden need to be totally honest?
Be sure to catch up on everything happening with GH right now. Come back often for General Hospital spoilers, news and updates.