General Hospital Spoilers: Unexpected Shock, Unnerving Argument, Under Control?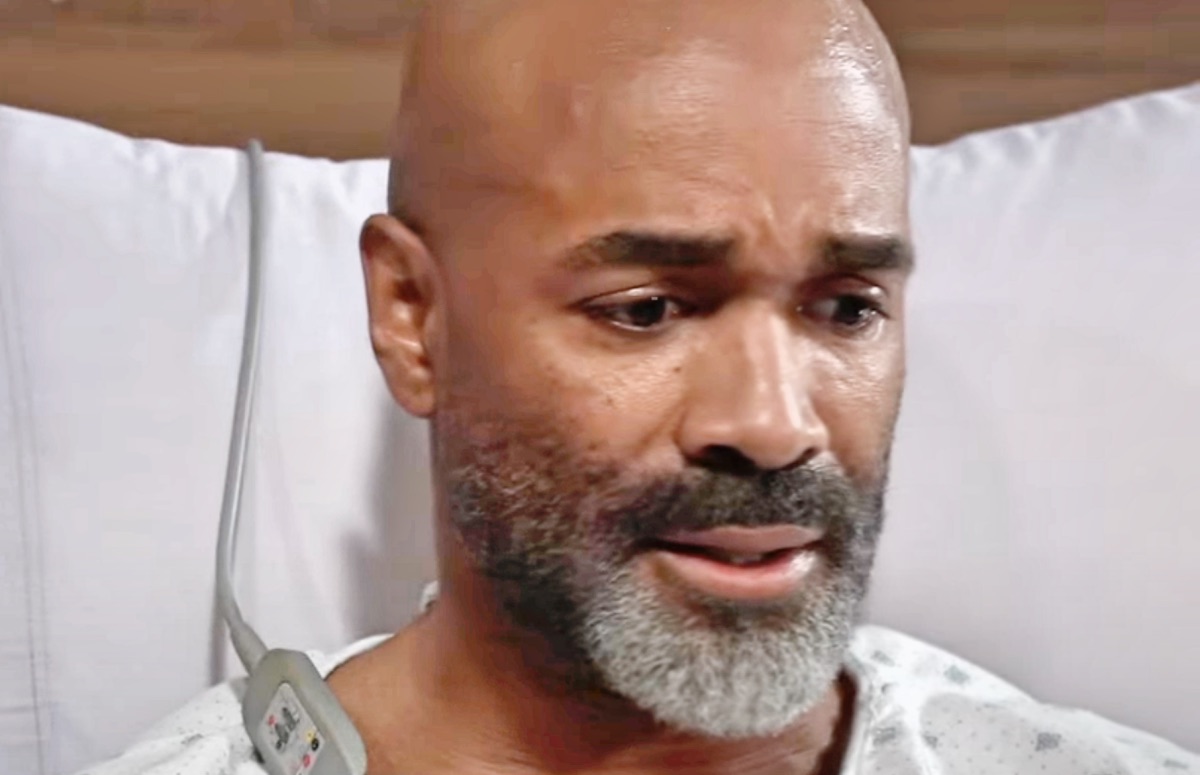 General Hospital spoilers and updates for the week of Monday, July 24-Friday, July 28 tease an unexpected shock, an unnerving argument, and a promise to get a situation under control. Portia Robinson (Brook Kerr) is shocked at Curtis Ashford's (Donnell Turner) demand, Ava Jerome (Maura West) has an unnerving argument and Sonny Corinthos (Maurice Benard) promises to get something under control.
General Hospital Spoilers: Unexpected Shock
At GH, Portia gets an unexpected shock when Curtis tells her if he's never going to walk again, what she's going to do is let him go! Portia has been doing her best to provide comfort and has not left his side since he came out of the operating room into ICU. He almost didn't make it, as doctors worked feverishly to remove a bullet and its fragments which had lodged near his spine, but had a terrible reaction when he came to.
Curtis' pride and stubbornness makes him consider himself half a man and he won't subject anyone to that. The residual damage left by the bullet apparently is permanent, or at least that's the assumption.
GH Spoilers: Unnerving Argument
Ava becomes involved in an unnerving argument with the new nanny who Mason Gatlin (Nathanyael Gray) hired to watch Avery Jerome-Corinthos (Ava and Grace Scarola). At Wyndemere, she tells someone she's meeting the new nanny, and Betty Rutherford (Ella Lentini) isn't what Ava expected or wants around her daughter, she doesn't trust her.
Betty levels threats against Delia Ryan (Ilene Kristen) Ava's mother, and Ava is shocked she knows anything about her but she knows everything including where Delia is. Betty is very snotty and disrespectful as she sneers the job is hers and there's nothing Ava can do about it. Sonny walks in in the middle of their argument but doesn't hear the threats against Delia, although he can tell something isn't right.

General Hospital Spoilers: Under Control
After Ava and Sonny are alone, he tells Ava he can tell she's scared, and wants to know what the hell is going on? Ava won't tell him about the nanny problems, at least not right away, although he picks up on a weird vibe between the two. She does tell him about what really happened to Nikolas Cassadine (Adam Huss) and how Mason and Austin Gatlin-Holt (Roger Howarth) got involved in it.
The less people who know, the better, and Sonny promises he'll take care of the situation and get it under control. What she doesn't know is that Mason had Nikolas on life support, although whether Nikolas is still alive is questionable.
For more about what's happening on your favorite soaps and more ways to connect with us, join the conversation on our YouTube Page or our Facebook Page, check out our Twitter feed, look for an update on our Instagram, follow us on Threads , Always stay up-to-date with us on Google News, or drop us an e-mail HERE! See you there!
Be sure to catch up on everything happening with GH right now. Come back here often for General Hospital spoilers, news, and updates.