General Hospital Spoilers: Victor Cassadine's Scam, Britt's Huntington Diagnosis A Lie!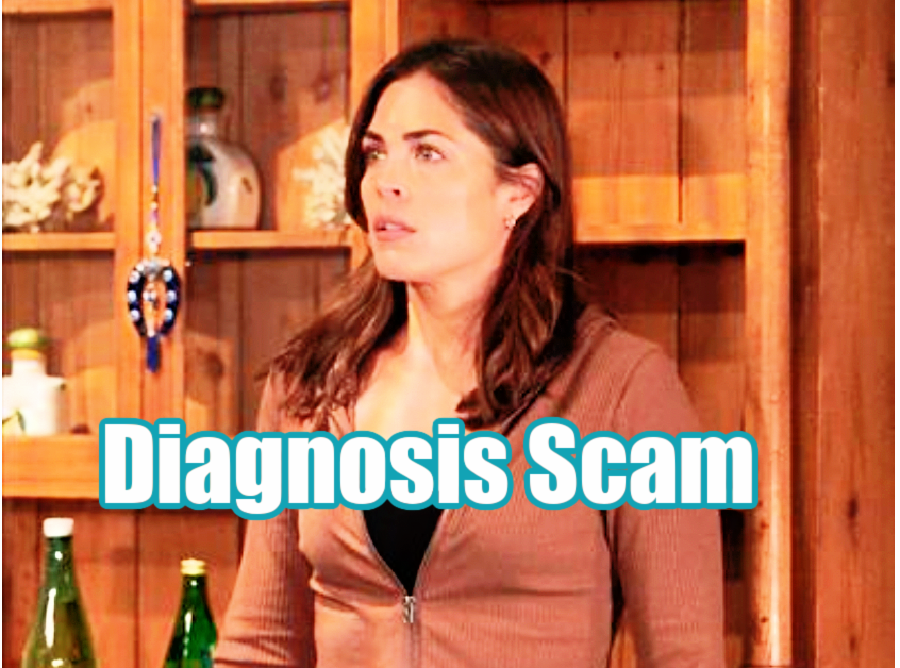 General Hospital Spoilers tease that Dr. Leisl O'Brecht (Kathleen Gati) will soon realize that Victor Cassadine (Charles Shaughnessy) shouldn't be aware of Dr. Britt Westbourne's (Kelly Thiebaud) recent medical news. While it is true that while she was on the run with Jason Morgan (Steve Burton), she used an alias to find out once and for all if she carried the genetic marker for Huntington's Disease which means eventual death after a long period of suffering.
General Hospital – How does Victor Cassadine know about Dr. Britt Westbourne's diagnosis?
Victor is still in love with Leisl. He set up a phony medical conference in order to get her on an airplane to St. Lucia. But the conference was about Huntington's, which Leisl is desperate to cure. Victor has eyes everywhere so it is entirely possible that he was aware of Britt's trip to a doctor in Canada. If so, Victor may have had her results changed. Although Victor is still in love with Leisl, he is also very aware that she shot him and left him for dead several years ago.
General Hospital – Victor Cassadine will offer Leisl O'Brecht to best medical facility available!
In order to keep Leisl, indebted to him, Victor could easily offer her unlimited resources and the most up to date laboratory in order to find a cure. Victor knows that Leisl would do anything to save Britt from such a painful death and she may be forced to take Victor up on his apparent generosity. But once she thinks about it, she will realize that the only way Victor could have known that Britt had been diagnosed, would be if he had access to her medical file in Canada.
Since she used an alias, Britt's Huntington diagnosis isn't even in her real medical file. So that will make Leisl question why Victor would go to so much trouble. If Victor is using Britt's illness in order to keep Leisl in line, she will figure it out. Imagine how excited Britt will be to realize that she isn't going to die anytime soon!
What do you think?
Could Victor have faked Britt's diagnosis? How else would he know about her medical test in Canada? Will Leisl discover the truth to a thrilled Britt? Anything can happen in Port Charles so stay tuned to General Hospital airing weekdays on ABC. And don't forget to check back right here regularly for all your General Hospital news, information and spoilers!