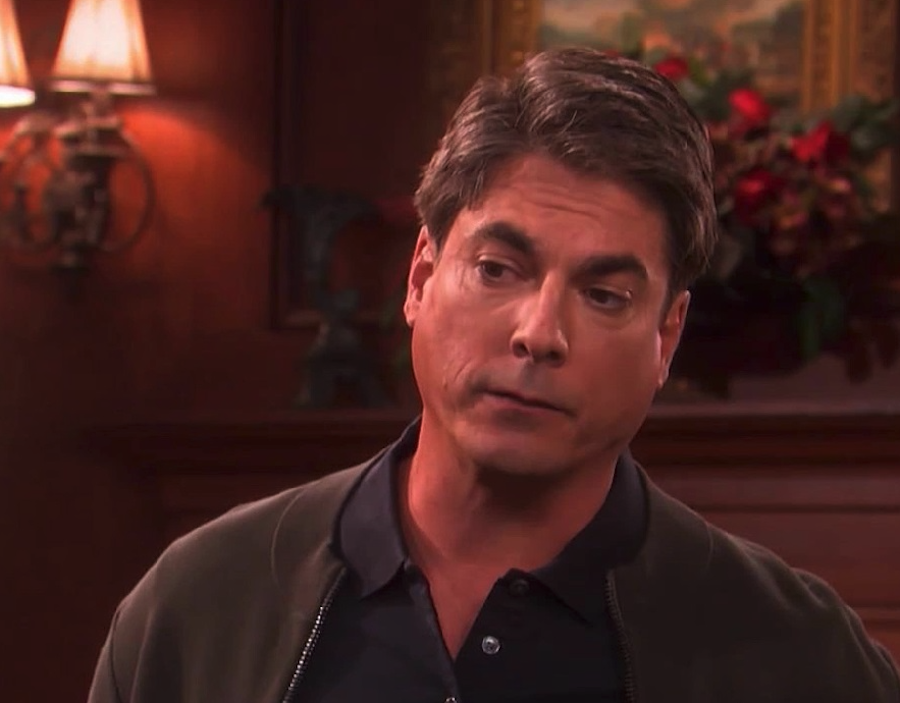 Days of Our Lives spoilers say that after finding out that Lucas has been brought in for questioning about Abigail's murder, JJ tries to get some details out of him, but unfortunately, he doesn't have any answers. JJ then threatens to do whatever it takes to make sure that Lucas gets his memory back, but it might not be enough. Keep reading below for all of the spoilers you need to know.
Days of Our Lives Spoilers: Marlena Tries To Get Into Lucas' Head
According to the latest edition of Soap Opera Digest, Bryan R. Datillo, who plays Lucas on the hit NBC soap, puts it this way, "Lucas is distraught, mad. I was trying to play a bunch of levels. Mostly, Lucas is frustrated and scared at same time, because there's the reality that he may have done it. Also, just not knowing and not having the answers that other people need."
Days of Our Lives spoilers say that Marlena comes to the rescue and hypnotizes Lucas in the hopes that he can learn the truth about where he was and what he did the night that Abigail died. Although he's not sure if this is a good idea at first, Lucas agrees to be put under.
Bryan explained, "Lucas knows he owes it to everyone and himself not to only find out who did this, but also to clear his name. He wants to find out who would have done such a horrible thing to the niece that he loves."
Days of Our Lives spoilers also say that once Lucas is put under, he "recalls what truly happened that night. It's kind of cool to get the realization, finally. But his total recall may prove to yield more questions than answers."
Days of Our Lives Spoilers: What's Next For Lucas?
In other words, Lucas might not give the answers that everyone wants. Watch this space. Of course, Days of Our Lives fans will simply have to tune in each and every day to find out what will happen next! In the meantime, let us know what you think by leaving us a line with your thoughts in our comments section below. Days of Our Lives airs weekdays on the NBC network. Check your local listings for times.
Be sure to catch up with everything on DOOL right now. Come back here often for Days of Our Lives spoilers, news and updates.