General Hospital News: Sofia Mattsson Went Back To Work Two Weeks After Giving Birth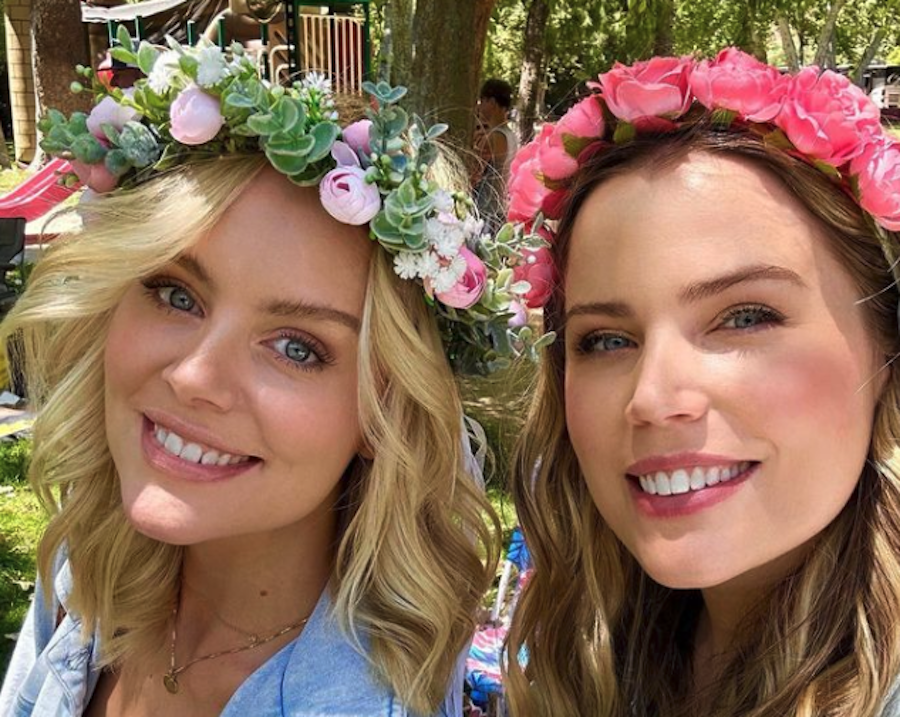 It looks like her storylines just couldn't wait. General Hospital actress Sofia Mattsson recently revealed that she went back to work only two weeks after she had given birth. Not only that, but she was also on the set of the hit ABC soap well into her 38th week of her pregnancy. Clearly, the woman just couldn't get a break! Here's what you need to know.
General Hospital News: Sofia Mattsson Went Back To Work Two Weeks After Giving Birth
According to People magazine, Sofia welcomed her second baby with her husband Thomas Payton back on May 21st. She already has a son, who also turned two in July. She even shared a photo of herself on the set of General Hospital and shared it on her Instagram account on May 12. She captioned it with, "Filming at 38+ weeks! Let's hope my water doesn't break during the scenes. Would probably make a great blooper though."
That said, when one fan wrote on her Instagram account, "Have u started work already on gh? Or r these episodes pre recorded. I would like to settle a disagreement sort of Lol," Sofia responded with, "I went back to work 2 weeks after birth. The episodes airing now are filmed after."
General Hospital News: What's Next For Sofia?
Talk about one tough cookie! Well some new mothers get at least 6-8 weeks off post-partum to spend with their new baby, mothers in Sofia's native Sweden get at least 6-8 months. Clearly, Sofia felt as though she needed to get back to work as early as possible.
With that said, we have a feeling that Sofia is getting all of the extra care that she needs with her baby at home and that she's able to go back to work knowing that her babies are being taken care of. Although with General Hospital being such a family-friendly set, we wouldn't be surprised if she did bring her baby along to work with her, too. We can definitely see Uncle Maurice Benard babysitting in between takes!
With that said, General Hospital fans will have to tune in to find out what will happen next! Watch this space. Meanwhile, let us know what you think by leaving us a line with your thoughts in our comments section below. General Hospital airs weekdays on the ABC network. Check your local listings for times.
Be sure to catch up with everything on GH right now. Come back here often for General Hospital spoilers, news and updates.