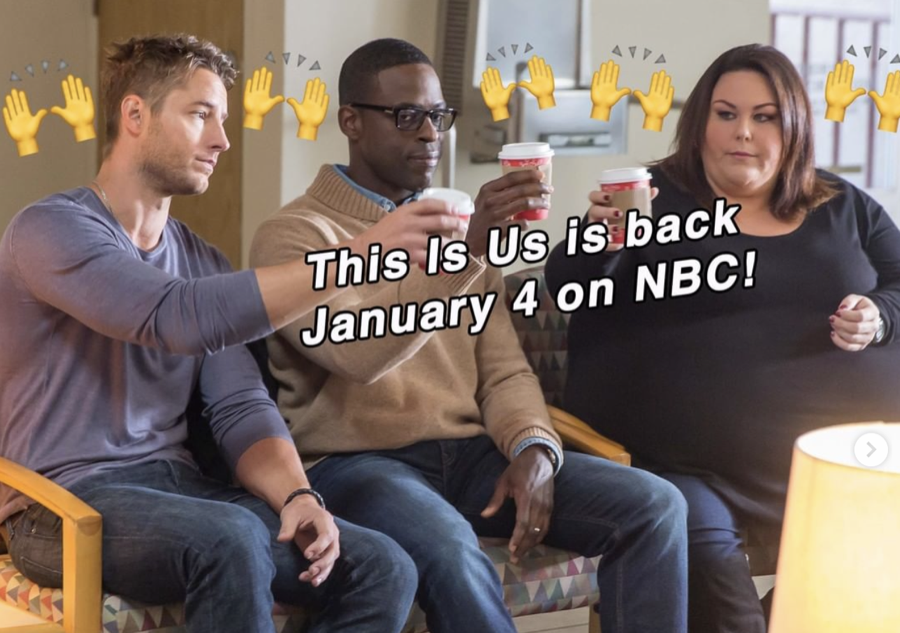 This is Us season 6 spoilers reveal that it is the beginning of the end of the Pearson family's story. Fans have endured the longest hiatus to date but a premiere date has finally been announced.
This is Us Season 6 Premiere Date
The season 5 finale aired on Tuesday, May 25, 2021. It ended with a surprise twist in Kate Pearson's (Chrissy Metz) story. Fans were expecting Kevin Pearson (Justin Hartley) and Madison Simmons (Caitlin Thompson) to get married. However, that didn't happen. Instead, Kate married her former boss, Philip (Chris Geere), which had viewers confused about what exactly happened with Toby Damon (Chris Sullivan).
At some point, Toby and Kate divorced. The couple's relationship was strained, but fans held onto hope that they would work things out. We know the wedding to Philip happened four years in the future, so that storyline will need to be explained.
According to EW, season 6 will premiere on Tuesday, January 4, 2022.
Emotional Scenes Teased
This is Us season 6 spoilers reveal that there will be emotional scenes. Fans know that this is an emotional television show. It has brought tears and laughter to viewers' eyes since its debut on Tuesday, September 20, 2016 on NBC. However, the emotional scenes in season 6 will be even heavier as it is the final chapter for the Pearson family's saga.
This is Us Season 6 Spoilers: Every Question Answered
Although the show has done well in answering questions and preventing plot holes, there are still a lot of things that fans wonder about. There are some questions that have never been answered. Plus, there are a few plots that are not fully resolved, but every loose end is going to be tied up in season 6.
Incredibly Satisfying Ending
Milo Ventimiglia, who plays Jack Pearson in This is Us, told Us Weekly in October 2021,
"I was just on set with Dan Fogelman [series creator] about two weeks ago and he was talking about some things that I didn't know about the end. This is probably gonna wreck people in the most heartfelt way. It's beautiful. I'm so excited…. [The ending will feel like an] incredibly satisfying… completion of the story."
Randall Pearson's (Sterling K. Brown) biological father, William Hill (Ron Cephas Jones) will reportedly return. On October 1, 2021, Sterling shared a photo of the two on Instagram. We will also find out what happened with Toby and Kate that led to their divorce. It is confirmed that we will see a lot more of Philip since he ended up marrying Kate. We'll find out about Kevin and Madison's relationship, as well as what happens with Randall and Beth Pearson (Susan Kelechi Watson), as well as their children.
What do you predict will happen in season 6? How do you feel about the NBC TV show coming to an end? Let us know your thoughts and remember to stay tuned as new information becomes available.
Be sure to catch up on everything happening with TV right now. Come back often for This is Us spoilers, news and updates.