The Bold And The Beautiful Spoilers: 3 Can't-Miss Moments Week Of March 6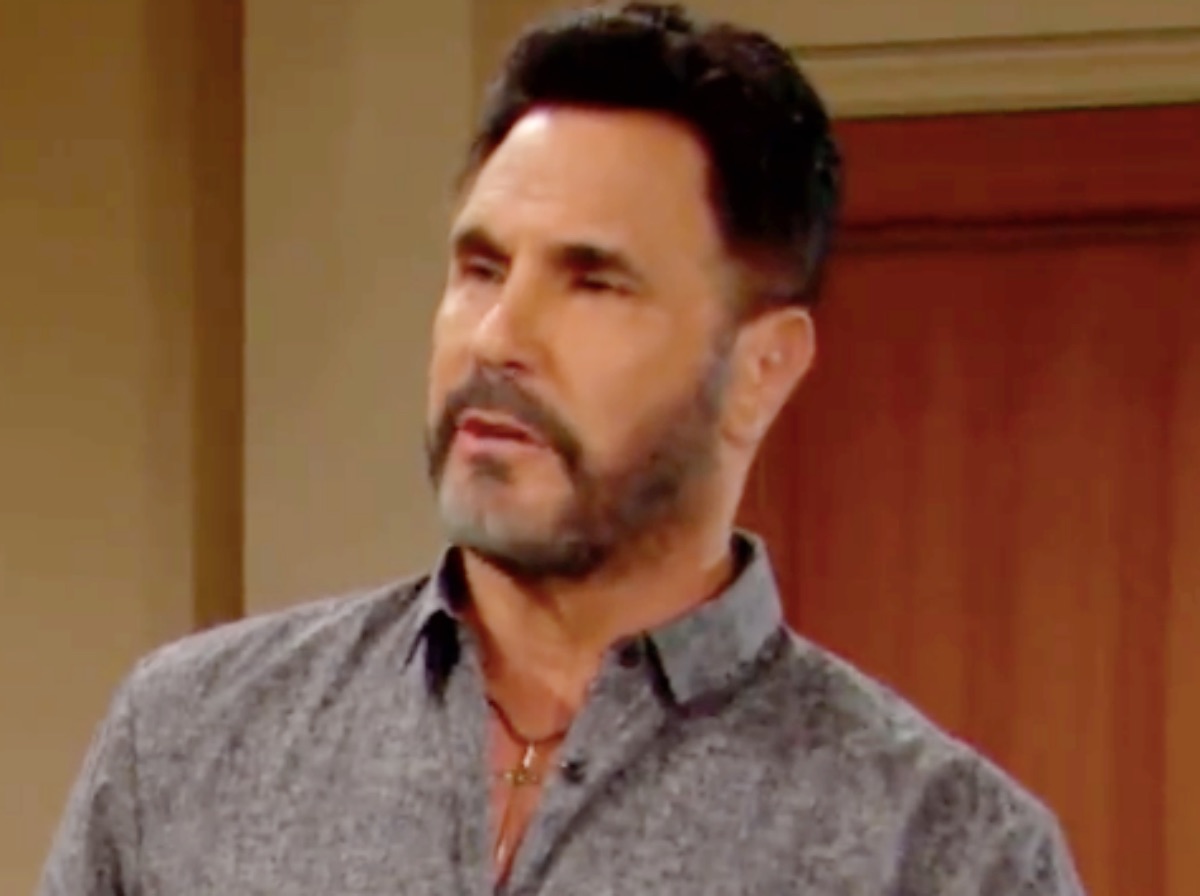 The Bold And The Beautiful spoilers Can't-Miss Moments week of March 6 to 10 indicate Liam Spencer (Scott Clifton) will warn Bill Spencer (Don Diamont) about Sheila Carter (Kimberlin Brown). Deacon Sharpe (Sean Kanan) and Sheila give in to their passion. Hope Spencer (Annika Noelle) shares surprising news.
Liam Spencer Warns Bill Spencer
The Bold and The Beautiful spoilers reveal Liam will warn Bill that Sheila could be playing him. Bill doesn't believe that Sheila would betray him but Bill doesn't know Sheila as well as he thinks. Bill knows how Sheila can be when she wants something and Liam cannot believe that Bill is overlooking that. How could Bill trust Sheila?
Sheila has a history of using a man until she finds someone else she wants, look at her history so far. Sheila also shot her son and his wife and left them both for dead. Has Bill lost his mind? Bill should know that Sheila is only loyal to herself. Sheila wants what she wants and no one else matters. Bill needs to remember this.
B&B Spoilers: Deacon Sharpe And Sheila Carter Give In.
Sheila has admitted to Deacon that when she is with Bill, she imagines she is with him. The next thing Deacon knows, Sheila rips his shirt open and they go from there. Sheila has tried to convince Deacon that she loves Bill but Deacon knows she hasn't just forgotten them. Sheila would like to believe she could get Deacon out of her head.
Sheila didn't expect to fall in love with Deacon when they started this friendship. However, Sheila and Deacon were both caught by surprise by this development. Sheila thought she could just walk away but Deacon's confession caught her by surprise. Now that they have crossed the line, will Bill realize what is going on behind his back?
The Bold And The Beautiful: Hope Spencer's Surprising News
Hope has expressed her desire to not want to work with Thomas Forrester (Matthew Atkinson) at all. Unfortunately, Steffy Forrester (Jacqueline MacInnes Wood) has put Hope in an impossible position. Steffy is threatening to close down Hope for the Future unless Hope agrees to allow Thomas to come back as her designer.
Liam will be stunned to learn that Steffy has made this move. Liam thought they were all on the same page when it comes to Thomas. Suddenly, Steffy is all forgiving and wants Thomas back at Forrester. Of course, Liam doesn't know that Hope suggested this weeks ago. Will Liam insist that Hope not work with Thomas? Does Liam think losing Hope for the Future may be more than Hope can stand?
Be sure to catch up on everything happening with B&B right now. Come back here often for The Bold And The Beautiful spoilers, news, and updates.